Lifestyle
Don't tax our women
Deccan Chronicle| Shweta Watson
Published on: March 17, 2017 | Updated on: March 17, 2017
MP Sushmita Dev has started an online petition to abolish tax on sanitary napkins, in an effort to make them affordable.
A still from a popular sanitary napkin advertisement
It is an issue that affects nearly half of the population, but even today, menstrual hygiene is a cause of concern for women in rural India. The 14.5 per cent tax on sanitary napkins makes them unaffordable, one of the main reasons why girls in rural areas discontinue their education. Over the years, various activists have been demanding that the government should either reduce or abolish the tax on sanitary napkins, as it is a necessity for women. When products such as condoms and contraceptives are tax free, then why are sanitary pads still categorised as luxury products and taxed heavily?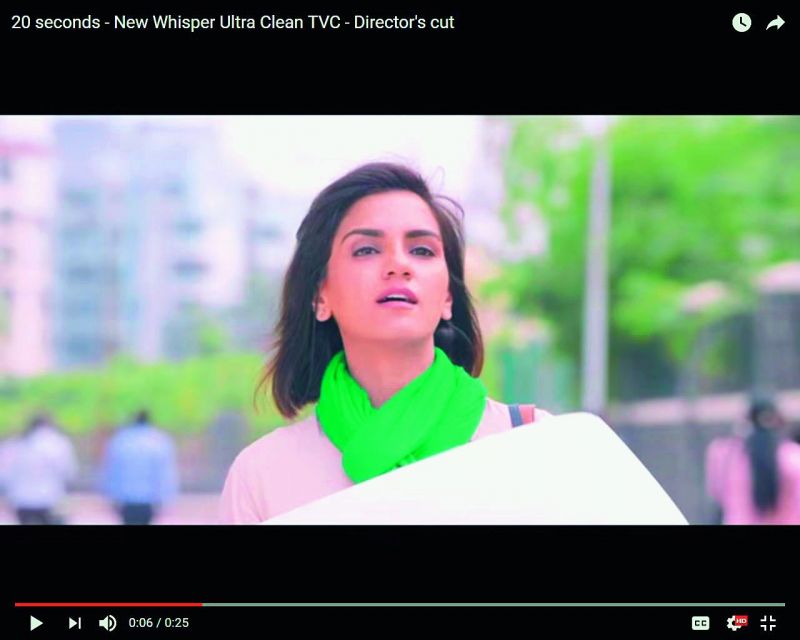 A still from a sanitary napkin advertisement
Bringing the issue to the forefront, MP Sushmita Dev from Silchar, Assam, has started a petition called '#TaxFreeWings' on Change.org, calling for 100 per cent tax exemption on the production and distribution of sanitary pads.
The petition has been addressed to the Finance Minister, Arun Jaitley and already has around 66,529 supporters. Once it reaches 75,000, it will be sent to the government for consideration. Signing the petition, politician Rahul Gandhi tweeted, "Take a step to change the lives of millions of women this #WomensDay. I signed this petition, so should you, because Indian women deserve better. (sic)" Politicians Salman Khurshid and Baijayant Jay Panda have also signed the petition.
Aditi Gupta, founder, Menstrupedia, an online guide that helps women to stay healthy and active during their periods, says, "It's absolutely essential to exempt tax on sanitary pads or female hygiene products like tampons and menstrual cups. Our girls and women deserve better sanitation, as only 32 per cent of women use hygienic products in the rural areas. Due to Arunachalam Muruganantham's innovation, many low cost sanitary napkins are being made and distributed. This has also created jobs for rural women. Getting the pads tax free would help the process work smoothly and help our girls and women to experience periods comfortably, which are anyway made worse due to the social stigma and many myths and misconceptions surrounding this biological process."
However, the plastic used in disposable sanitary napkins is non-biodegradable. Sushmita Dev says that a minimal tax can be imposed on disposable napkins and there must be 100 per cent tax exemption on environment friendly napkins. But Dia Mirza says that all sanitary napkin companies must make biodegradable napkins. "While I appreciate the desire to make sanitary napkins affordable and accessible to more women, I am concerned that they are non-biodegradable and there is a complete lack of waste management systems. The waste generated could lead to a huge environmental hazard. If every woman in India were to use sanitary napkins, we would generate up to a 100 million tonnes of non-biodegradable toxic waste. What would be admirable and deeply appreciated is to make biodegradable, reusable/washable napkins that can become accessible to women and then making them tax free," she says.
Ayesha Farheen, an MSc Nutrition student from Shadan Institute of Medical Sciences, says that when women's issues such as eve-teasing are now being spoken about, it is high time we talk about this too. "I'm proud of the MP's move. Nobody talks about menstruation and the problems women face because of it. Some of my friends from lower income backgrounds cannot afford sanitary napkins and I have seen them face many problems. I hope the government takes action soon," she says.
Know the facts
Only about 12 per cent of the 355 million women use sanitary napkins.
This 12 per cent is liable to a VAT that can go up to 14 per cent, varying in each state.
In the rural areas, only 2 per cent of a 75 per cent target population use it.
Reports state that a 12 per cent tax is expected to be applicable even with the
proposed GST.
In India, almost 70 per cent of women cannot afford sanitary napkins.
Latest News
Most Popular
Columns