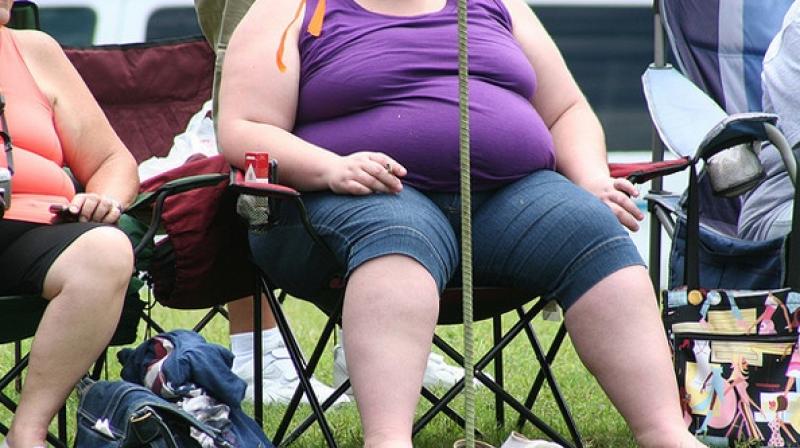 Fertility experts warn that obesity is increasingly becoming a hurdle for many Indian couples trying for a baby. A recent study by The Lancet has claimed that India ranks third, just behind US and China, in the health hazard list of the top ten countries with the highest number of obese people.
A worrying trend
This obesity epidemic in urban India – caused by lifestyle factors and high consumption of calorie-laden junk food – has led to a rise in cases of increased insulin production and in some instances polycystic ovarian disease (POCD), a hormonal imbalance that can lead to serious health complications like heart disease, diabetes, and even infertility. Another study even goes on to conclude that around 10 per cent of couples in India suffer from infertility due to being obese.
Dr. Shobha Gupta, medical director and IVF specialist at Mothers Lap IFV centre, says, "I see at least 20 patients a day coming to me with infertility issues out of which 4 to 5 per cent are obese." She explains that POCD is triggered by a higher than normal production of male hormones in a woman's body, which results in a variety of symptoms like irregular periods, acne and abnormal hair growth on the body. Many women suffering from PCOD also find it difficult to get pregnant because of the upset hormone levels.
However, PCOD is just one of the adverse effects of obesity-induced infertility. "Women who are obese are also at a greater risk for pregnancy complications like having a C-section, giving birth to a large baby or even developing gestational diabetes and hypertension," Dr. Gupta adds.
She cites the case of one of her patients, 31-year-old Kiran Juneja (name changed), who had come to her clinic two years ago and was unable to conceive despite trying for almost two years due to her weight issues. She also complained about irregular periods. But after a holistic weight loss program and IUI (intra uterine insemination) treatment, she is now a mother of a healthy baby girl.
However, one must remember that obesity can be caused by factors that are a byproduct of our lifestyles, which makes it very challenging to tackle. "We are all aware that being obese is not healthy. It's not a choice that one makes in life, contrary to popular belief. No one would want to suffer the problems caused by obesity. The reason for obesity can be anything from junk food, alcohol to a sedentary lifestyle etc." explains Dr. Anubha Singh, who is a gynecologist and IVF expert at Shantah IVF Centre.
She stresses on the that fact successful weight loss requires both clarity of mind and firm determination on the person's part to be a success. "Get clear on why weight loss is important to you. What would you "gain" once you "lose" the extra weight? Clarity is power and this should inspire you to set up the conditions to make your goal become an inevitable reality," she advises.
Here are a few tips by Dr. Singh that can make losing weight much easier:
1) Eat a balanced diet.
2) Get creative with exercise. Pick out interesting ways to move your body.
3) Eat three meals everyday – breakfast, lunch and dinner.
4) Ensure that you have five servings of fruits and vegetables daily.
5) Limit fat, sugar and salt intake in your diet. Consult your GP for that.
6) Quit habits like smoking and drinking.
7) Go for a brisk walk twice a day for about 30 minutes.
...