Mumbai: Yves Saint Laurent once said, "Fashion fades; style is eternal." What he really meant was that seasons come and go, and with it, trends as well, but there are certain pair of denims that aren't subjected to the ever-changing tides of indigo trends.
They are essential for a man's wardrobe and for all the right reasons- that is why fashion statement of Paul Newman and Steve McQueen even make sense today as they did few decades earlier. Some things are timeless!
A perfect pair of jeans is the most versatile item in your closet that will see you through every situation.
If it weren't for jeans, we would all be pairing our blazers and tie with pants, just like regular folks. However, there are still people out their who still struggle to pick the right kind of jeans that fit their body type perfectly.
Here, we've round up few pair of jeans that every man should must have in his closet.
(Photo: jackjones.com)
Regular fit jeans is a must have in your closet. They are easy to spot at any store. Most men own a pair because they are the standard fits but the measurement might differ a bit from brand to brand. They are made to fit like the traditional blue jeans style. Resting lightly against your buttocks, it gives enough room in the crotch.
Unless you are carrying some extra weight in your pockets, this is the jeans that you should definitely go with.
(Photo: Espirit/ denimjeansobserver.com)
There was a time when lighter shades of denim were considered to be standard. However, the past few decades have seen a change and now it's dark denim that has replaced the light ones.
When it comes to dark denims, you need to be familiar with the concept, "dress it up or dress it down." Whether you want to pair it up with your blazer or just with a casual t-shirt, dark pair lives up to your expectation. Throw in a simple yet dressier watch and you will be impressing ladies like James Bond.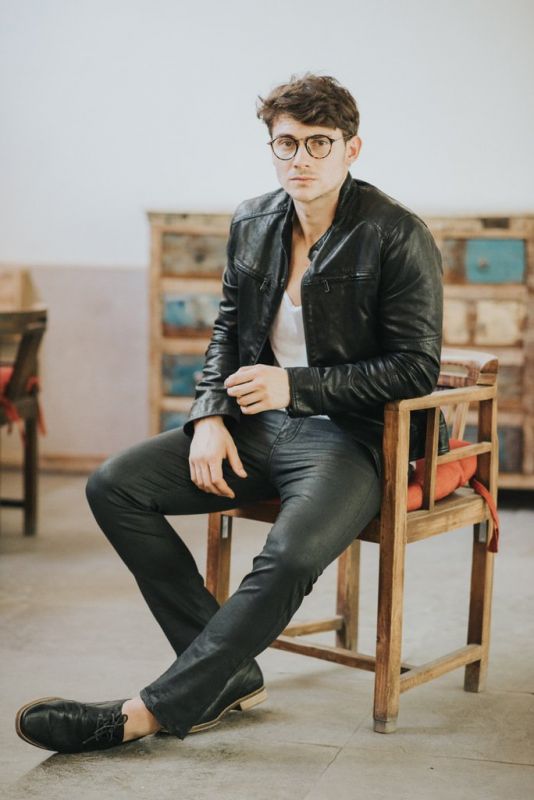 (Photo: TokiJeans)
The great thing about men jeans these days are the variety of cuts that are available in the market to fit any kind of body type imaginable. Slim fit jeans are deigned to hug your body. These are good for guys with tight butts and are comfortable to show their figure off.
Adopting to trends, you now have coated demins available in the market that are in demand among the elite class. If you're looking for a refreshing change and to make a style statement, then this coated denim by TokiJeans is a perfect pick for you.
It has a wax coating on the surface which gives it a leather look. But unlike leather, this fabric is very comfortable and breathable. Fitting perfectly in the right places, it looks best when paired with a white shirt or a white Tee and a leather jacket.
(Photo: aliexpress.com)
Boot cut are easy to remember, as they were designed with an idea that one likes slipping on boots. Wondering how is it different from others? They are usually pretty narrow and flares out at the end to accommodate your chunky footwear.
They shouldn't be considered as your standard pair but wear it when you feel like going out in your Timberland.
(Photo: Aliexpress.com)
There are times you want to be goofy and impress people around you but it wouldn't work if you style like Harry the cable guy. Hence it's time to wear your denim jacket and pair it with khaki jeans.
Once you know you have the right pair, keep this look constant for a season and keep teaming it up with faded, slim-cut and oversized denim jackets.
...