Lifestyle
Weaving jute route
Deccan Chronicle| Gokul M G
Published on: July 30, 2019 | Updated on: July 30, 2019
Artist Harsha Puthusserry designs jute carry bags and other products in an effort to reduce use of plastic.
Harsha Puthusserry
Artist Harsha Puthusserry is on a mission. She employs art to empower women weaving various patterns of jute to fight the plastic menace. In a way this is art for life's sake.
"I have always been concerned about the omnipresent plastic materials, especially polythene, in all our lives. Being an artist, I wanted to design and produce biodegradable and eco-friendly materials. Finally, I zeroed in on bags, office files, and booklets which are used by people of all ages and classes," says Harsha. The artist, with the support of her brother Nithin Raj, started a company that they call 'Iraa loom' and currently, it has three units across Malabar.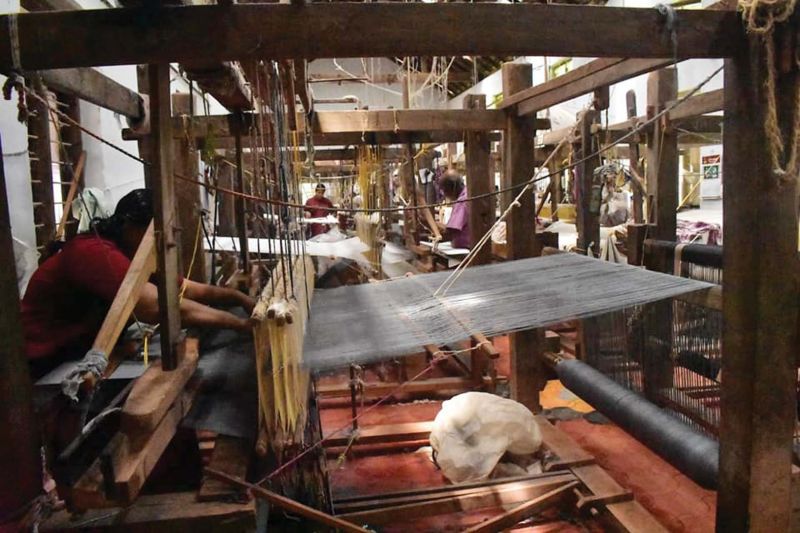 "As an artist, even when I designed and did commissioned art works for companies, I had thought of making office stationery using eco-friendly materials that I could give to them. That is how we started it," she added.
Some big departmental stores have started charging for plastic bags, which has forced customers to bring carry bags with them. This initiative has certainly helped in reducing the use of plastic, but people still depend a lot on it. Harsha says a majority of people hesitate to take carry bags or big shoppers with them while going for shopping. So, the first product she made was a carry bag made of jute. "Jute bags have already been a hit in big cities. Jute is a versatile and aesthetic fabric that's perfect for both daily use and special occasions. It's a trend these days to give small jute bags for return gifts at weddings. Backpacks, sling bags, and string pouches are popular items, given away as kit bags at conferences and corporate meetings," she adds. "But when we started, talking to people about the importance of replacing plastic with jute, sometimes I find it difficult. I think proper education would help. That is how we planned to do it as 'Iraa Project', which is more than establishing a brand. I al
so wanted to give an opportunity to women to work with me. The aim is to empower them. Since it got a decent reception in the first few weeks, I started to widen the project and started associating with the women weavers in Kannur. Now, we have products that are woven by them. I have also sought help from local women's societies and with the help of many, I could employ almost 40 women in my units combined. They are working on daily wage and I am happy that it helps them to financially support their families."
Harsha says that reducing the use of plastic and tackling the issue of plastic pollution are not easy, but we know organic products are always better than artificial products. Jute bags are always safe and hygienic, and do no harm to the body.
Plastic bags are not so durable, but jute is extremely durable though there is a cost difference. As a matter of fact, If one calculate, jute bags are more profitable than using polythene bags.
Harsha hopes for more undertakings with Iraa movement. She also hopes to come up with more eco-friendly products and empower other women by giving them space and financial backup.
Latest News
Most Popular
Columns