Lifestyle
A youthful Hasta' la vista
This exhibition was specifically curated to highlight the bright and young talent in the city.
A painting at the exibition.
With the art scene in the city seeing a lift, and thanks to some relief post demonetisation, the city's galleries are gearing up for shows to promote and unearth raw and fresh talent. Having said that, it doesn't mean there are only the young lot, but also some artists like IFS officers. Hasta Gallery on Crescent Road, nestled in a star hotel has silently been chipping in with art shows to promote young and emerging artists to support the art scene in the city. It is founded by two professionals, Sachin GMT, the curator who is an avid photographer and Nemiraj Shetty, an art critic and artist. For the show, Forms and Perceptions 2017, with a mixed theme, the artists have been allowed to carefully pick themes which represent them as artists and showcase their oeuvres to the wider audience. What makes the gallery stand out is that, if any artist is extremely talented, and is devoid of financial means, the gallery curator helps them by showcasing their works for free, and in some cases, also selling them not for profit.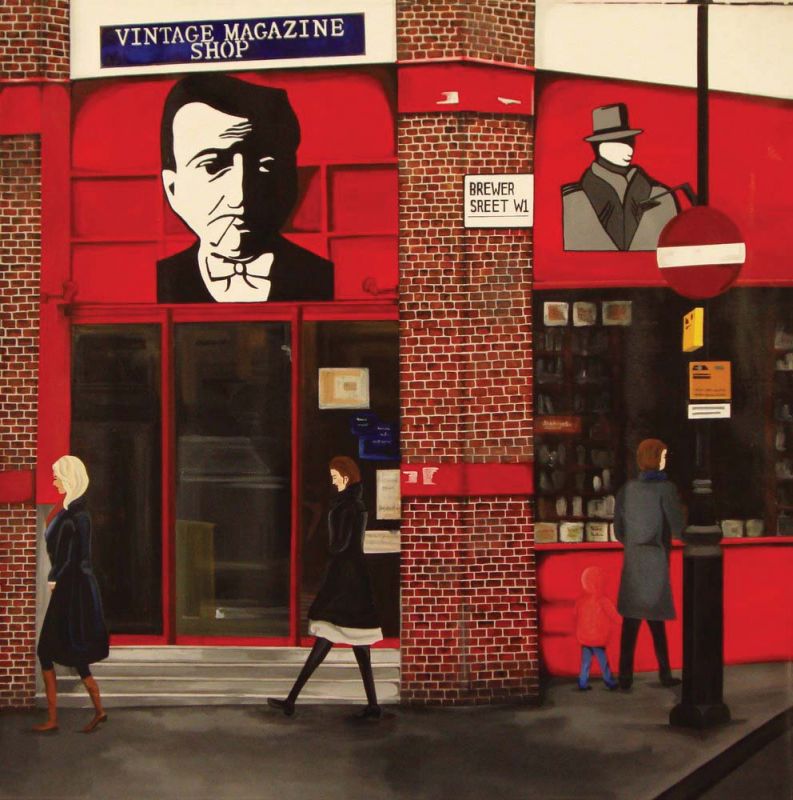 The artists who have passionately painted their canvases despite having limited formal education in art are enthused. Aatmica Ojha, born in Lucknow, graduated in design from Bangalore University. Aatmica had a keen interest in experimenting with colours since childhood. She started expressing her interest in art by making greeting cards from the age of eight. A self-taught artist, she likes exploring natural forms and textures and the use of a wide array of colours. Jyotsna Malhotra is a contemporary artist who is exploring mixed media as a creative way of self-expression. Her works primarily reflect the varied emotions she experiences in daily life. Her parallel and unknown thoughts form the theme and inspiration for most of her works. For Karthik who likes to express different life moods and ideas through his line drawings, the vision is spontaneous and his thoughts are rapid, ever-changing, which he then tries to scribble down. He is a graduate from Ken School of Art.
Manasi Menon draws inspiration from people and places during her travels while Sri M Lokeswara Rao belongs to the 1983 batch of Indian Forest Service (IFS) and retired as principal chief conservator of forests and head of the forest force in Nagaland. He has been consistently painting Buddhas despite his busy schedule and has developed a keen liking towards painting. Art shows like this are a breath of fresh air and act as avenues for budding artists for whom getting into a conventional gallery is a tough proposition. The gallery is doing a good job at the grassroot level, something which our city needs. The exhibition was on at the Gallery Hasta till March 22.
— The writer is an art expert and curator.
Latest News
Most Popular
Columns