Lifestyle
A Tale of Two Cities The Festival of Stories
Deccan Chronicle| Darshana Ramdev
Published on: September 20, 2018 | Updated on: September 21, 2018
They're both the 'silicon' capitals of the world and growing hubs of innovation,entrepreneurship and technology.
Image Courtesy: Art in Transit team
Bengaluru and San Francisco have a good deal more in common than one might have thought. They're both the 'silicon' capitals of the world and growing hubs of innovation, entrepreneurship and technology. In 2008, they signed an agreement making them 'sister cities' (San Francisco has several, including Abidjan, Cote d'Ivoire, Amman, Assisi and Barcelona, to name a few). Bridges are made through collaborations, exchanges of information and knowledge and largely, public art. The eighth edition of Festival of Stories, by Art in Transit, will transform Cubbon Park into a canvas / performance arena, where history, art, innovation and technology come together to create a new, emerging picture of Bengaluru.
In 2014, the Bengaluru Metro Rail Transport Corporation and Srishti Institute of Art Design and Technology, got together to engage creatively with public spaces across the city. Metro Stations became their canvas, brought alive through installations, murals, discussions and festivals In San Francisco, mosaic works by Alfonso Pardinas in Lake Merritt and William Mitchell's wall reliefs in Lake Merrit, Richmond, are all products of the Bay Area Art In Transit Programme.
"We work by collaborating with artists in San Francisco," says Arzu Mistry, Project Lead, Art in Transit Bengaluru. "We explore questions about the changing nature of our two cities as both support a growing tech industry and are simultaneously sites for large-scale migration." Here, change is both rapid and diverse.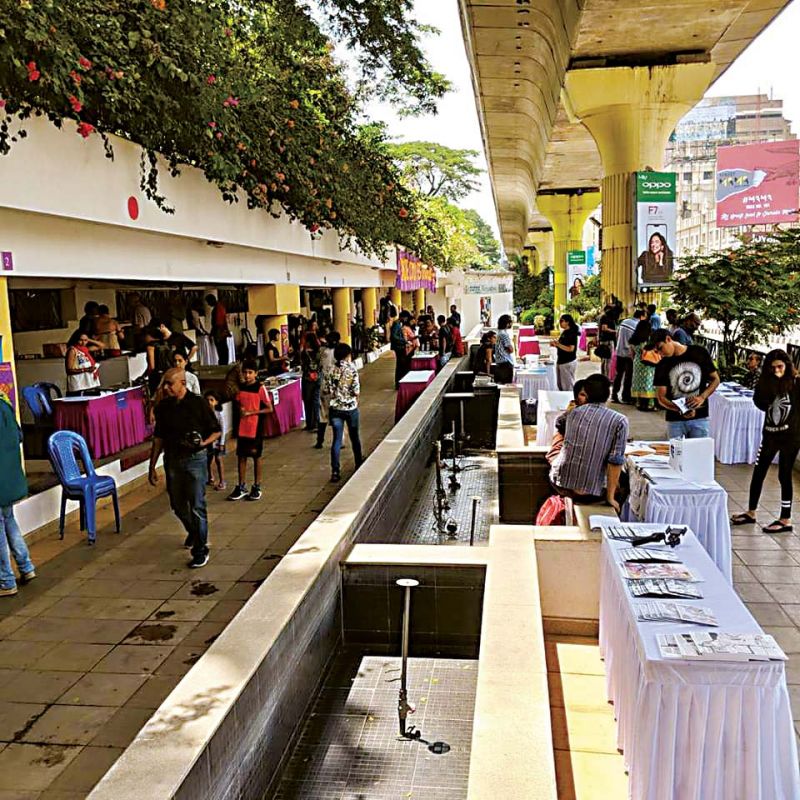 The 'Mapping with Stories,', for example, which is part of their People-Place Project, explores the idea of a city through personal stories. Personal narratives have their own special place in the city's historical and socio-cultural fabric. This is where the aficionado can lose himself in nostalgia and stories - Murals, paintings and installations will be put up at different spots, virtual reality and performance art will take place across Cubbon Park. The Bay Area Art in Transit Project will take place alongside at the Asian Art Museum and the San Jose Tech Museum in San Francisco. Minsk in Belarus and Chengdu, China, are Bengaluru's sisters as well. What does that mean exactly? Do we strive to be like each other? Advise each other? "What would it take for Bengaluru to be Bengaluru and not San Francisco or Minsk or Singapore? How do cities not become reflections of each other but invent newer forms of relationships that encourage each other to grow?"
And in the end, it's the people who drive the project. Citizens discuss their relationship with Bengaluru in an attempt to better understand the dynamics of a city as a living, breathing, growing entity.
When: September 22 and 23, all day
Where: Cubbon Park
Latest News
Most Popular
Columns