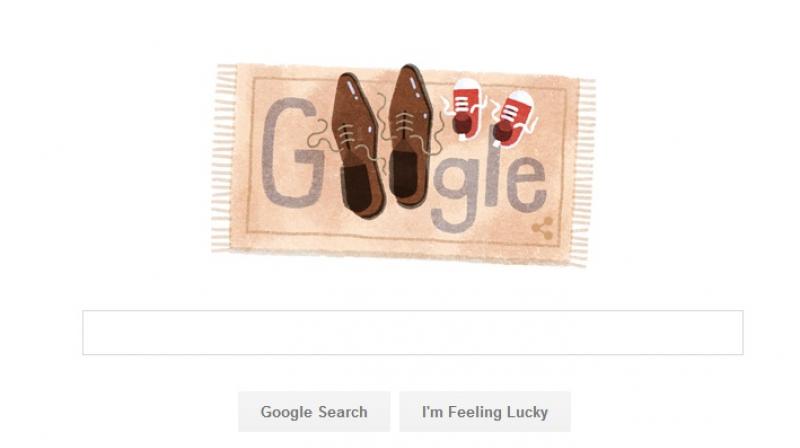 New Delhi: Marking the day that's a dedication to dads across the world, this year's Google Father's Day logo goes with shoes.
Having a similar theme to Mother's Day doodle, this time's cute logo features two pairs of footwear - dad's one pair and the other belonging to a child - on a rug with the word Google on it.
While it may seem cryptic to some, the doodle not only celebrates fatherhood but also harkens back to a time when, as children, we always followed our dad's footstep.
Father's Day was proposed around the same time as Mother's Day, in the early 20th century. Its first celebration was just two years after the first Mother's Day, which had been proposed by Anna M. Jarvis in 1908. But, while Mother's Day took off like a rocket, Father's Day took years to catch on.
According to the National Father's Day Committee, the first Father's Day was celebrated in Dodd's town of Spokane, Washington, in 1910, when a woman named Sonora Louise Smart Dodd wanted to honour her father, William Smart, a Civil War veteran who was left to raise six children after his wife died during childbirth.
The holiday's June date is tied to Smart's birthday of June 5.
...