Lifestyle
Sketching a statement
Deccan Chronicle| oishani mojumder
Published on: February 11, 2019 | Updated on: February 11, 2019
Grand Prix Awardee, Shankar Pamarthy's works from over a decade were displayed at the ICCR Gallery.
Caricature by Shankar Pamarthy depicting North Korean President Kim Jong and US President Donald Trump at logger heads over nuclear deals.
Political caricatures have often been a personal commentary of cartoonists. Yet it requires quite the courage to take on political leaders and their actions, and turn them into a picture that speaks a thousand words. The city was witness to cartoonist Shankar Pamarthy's works from over a decade, at the ICCR Gallery. The exhibition, curated by India Fine Art's Manvinder Dawer and artist Laxman Aelay, was inaugurated by K.T. Rama Rao and brought together the who's who of the Hyderabad art circuit.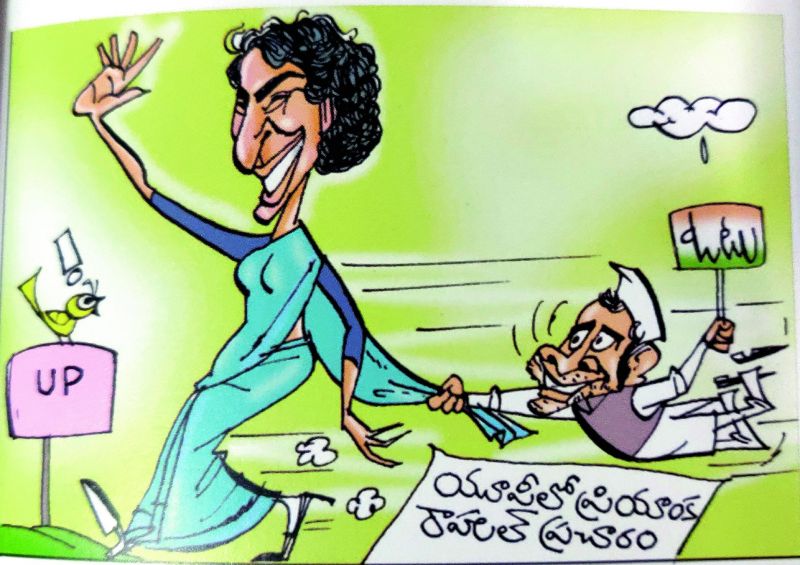 Priyanka Gandhi
The only Asian to have won the coveted Grand Prix by the World Press Cartoon Award, Shankar Pamarthy started off with a humble background in painting signboards. Yet, the artist till date owes his success to his sign-boarding days. "The reason I was able to flourish in cartoons is because painting signboards taught me how to sketch in limited spaces. I would have a two by two feet space to fit in the entire content. Therefore, a specified two column space in a newspaper was like muscle memory."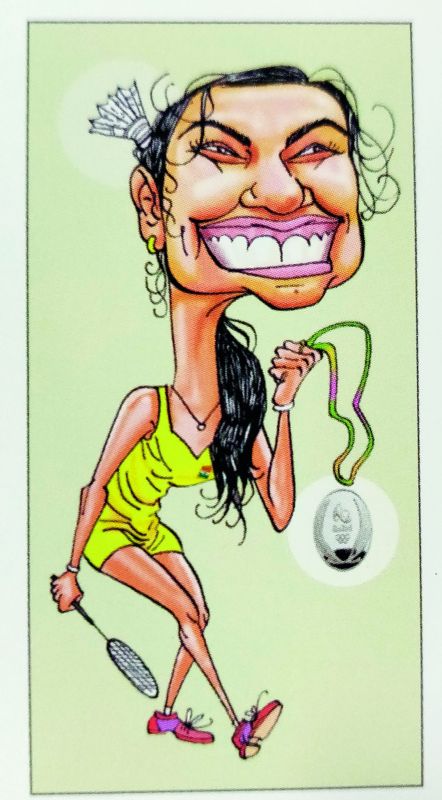 P. V. Sindhu
Pamarthy's cartoons and caricatures have a cubic and geometric structure to them. "This is also derived from my practice of painting signboards. I am used to painting in cubic — square or rectangular — areas. Thus I fit in my caricatures accordingly too!"
K. Chandrashekar Rao
Reminiscing his college days, he shares an incident pointing out why many people did not like his exaggerated caricatures.
"I used to draw caricatures of my friends and teachers on the last pages of my notebook. A friend had seen these and forced me to put up a sort of exhibition in the college library. However, not many people took to these caricatures kindly. Some came in, ripped off their caricatures and huffed away, mumbling that they definitely do not look like that."
Resonating with a similar feeling, Shankar Pamarthy also talks about how in India cartoons are not respected enough. "I feel people do not even value the art of cartooning anymore. There used to be a time when R. K Laxman's cartoons used to be printed on the front page. gone are those days and cartoons have been restricted somewhere in a small cube on the inside pages that no one bothers to check often," the artist concludes.
Many eminent people from various walks of life and artists were seen attending the inaugural of Sankar Pamarthy's political art and caricatures' exhibition on Saturday. The guests were seen bonding and appreciating the artworks on display.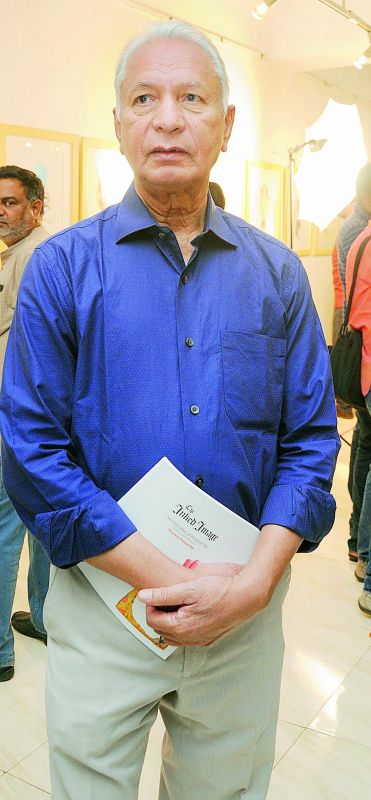 Surya Prakash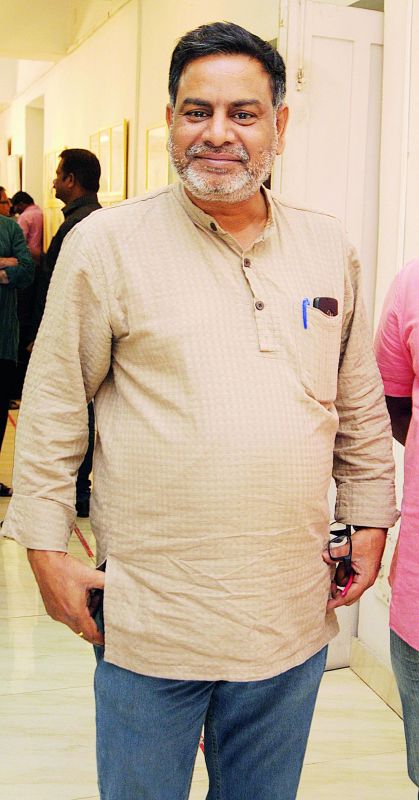 Anand Gadapa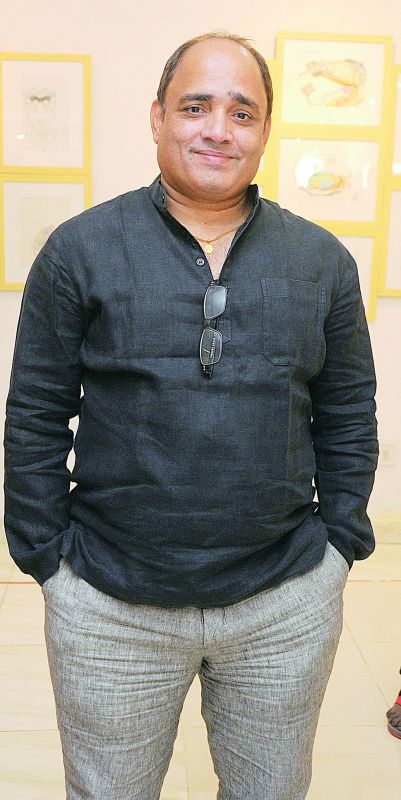 Ramana Reddy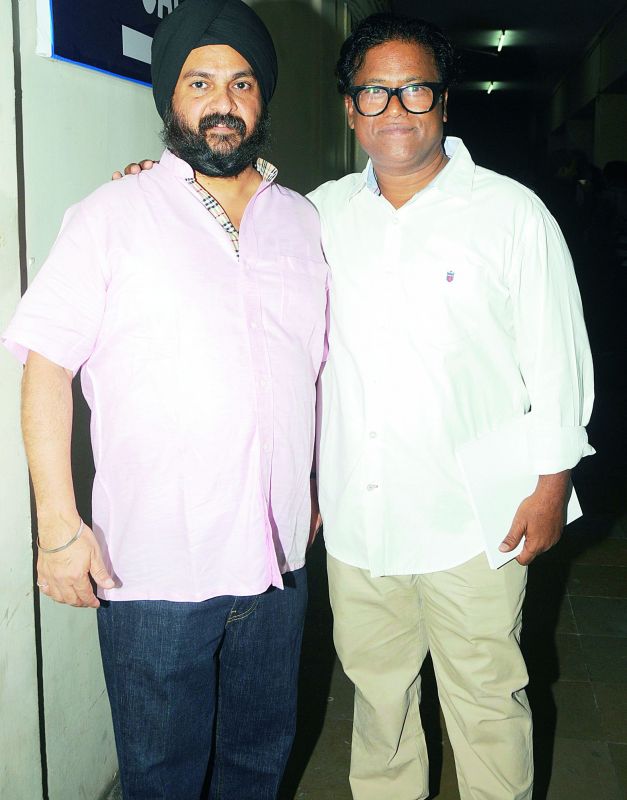 Manvinder Dawer and Laxman Aelay
Latest News
Most Popular
Columns