Lifestyle
Living the dream
Deccan Chronicle| Ruth Prarthana
Published on: July 5, 2019 | Updated on: July 5, 2019
New York return, city-based artist Priyanka Tewari is all geared to showcase Dream, Dreamer on July 11.
Priyanka Tewari.
"I want to show people that maybe the life they are living now is a dream," says Priyanka Tewari, who is back from New York to showcase her new collection entitled 'Dream, Dreamer' at the Karanataka Chitrakala Parishat from July 11. The Bengaluru-based artist brings over 10 paintings, one installation piece and 21 sets of word art to the city. "Along with the paintings, there will also be small pieces of poetry that will lead you through a story. I want to make the audience question their reality," she offers. When asked about the mediums she used to paint, Priyanka replies, "I relocated in April and immediately contacted KCP for an exhibition. Surprisingly, they slotted it for July, so I started work on this collection in May. I used acrylics as they dry out quickly. For the installation piece, I used tape art."
Two months may have been a short time to create an exhibit-worthy collection but Priyanka has a lifetime of artistic inclination and expression to draw from. She tells us how she was learning music and painting even as a child. She says, "When I was younger, I was used to just copying the landscapes on postcards or calendars. But now, I am inspired by the things in my mind."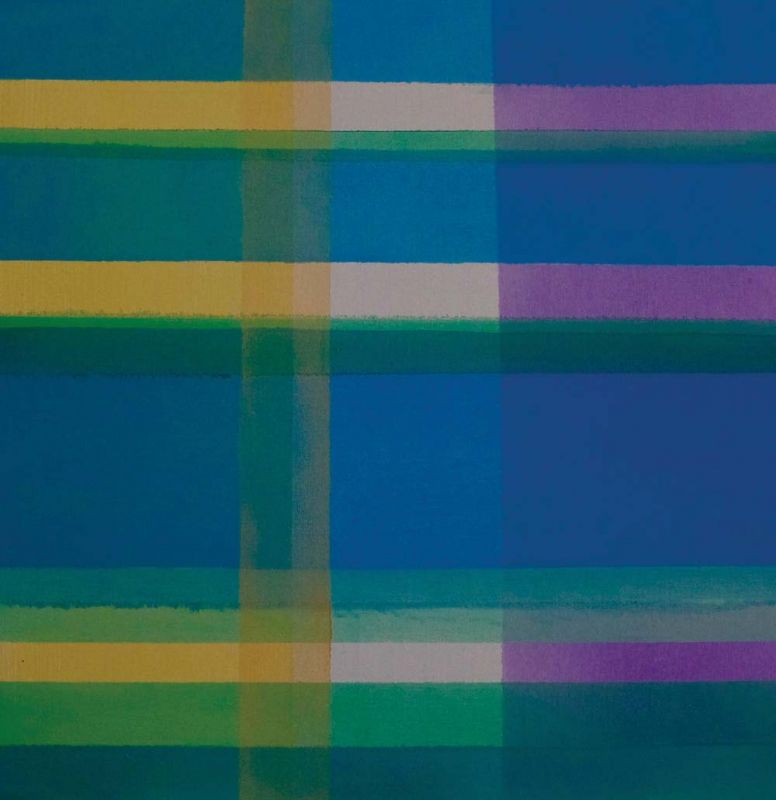 Art by Priyanka Tewari
Priyanka went on to study engineering but admits she was still painting in her free time all through, and even after she started working. "I showcased a few of the pieces I did as part of a group show at work and then in KCP," she says. Interestingly, the upcoming date for her show is the exact same date when she showcased her artwork back in 2014. Eventually, Priyanka quit her job and decided to focus on her painting full time. "I moved to New York, where I continued painting and exhibiting before moving back to Bengaluru to do this show," she says, adding that she has also published a book of art and poetry based on one of her series. Priyanka shares that the shift from corporate life was not difficult as she has always wanted to be her own boss.
About the art scene in New York when compared to namma ooru she says, "The art scene there is more open and you get to see a wide range of artwork. Things that we may not consider as art is appreciated there. It is also very multi-cultural so you see artists from China, Japan, India, etc."
Even so, she's happy to back in Bengaluru for a while, where she finds things changed in the few years she was away. "It's quite different from what I remember, from the art scene to the way of living. But having said that, it's very familiar as well," she says. For now, she's basking in the familiar, enjoying playing the piano and harmonium and looking inwards for more inspiration. It's a bit of a breather for Priyanka, who has her schedule packed right until 2021 as she will be exhibiting her artwork in New York next.
Latest News
Most Popular
Columns