Lifestyle
An art of perspective
Deccan Chronicle| Priyanka Chandani
Published on: July 2, 2019 | Updated on: July 2, 2019
Mumbai-based Pratik Mehta, one of the few artists pursuing Perceptual Art, redefines creativity offering visual perspective to different projects.
Pratik Mehta
'All it takes in life is a shift in one's perspective.' This is the theme behind the emerging trend of perceptual art — a visual experience geared towards a particular piece of art. Described as an approach that details the immediate and fleeting aspect of the outside world, perceptual art is based primarily on visual experiences instead of sensual. One of the few artists perusing this art form is Pratik Mehta, who was completely taken with the art form.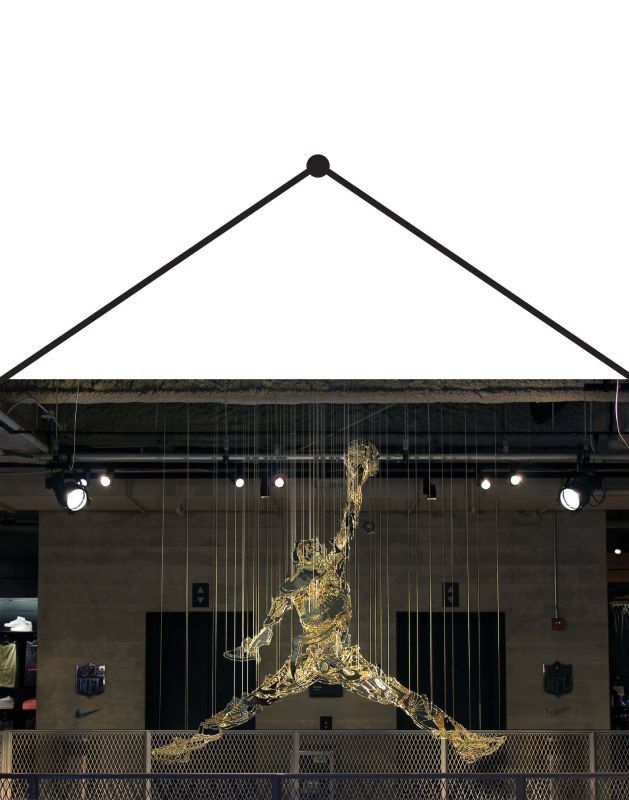 "It is a form of art that instantly grabbed my attention and made me think about how it was done, as well as the process and insights behind it," says the artist, who has recently completed an installation based on the perceptual art for Heel & Buckle London's SS'19 collection. The 35-foot-wide piece featured 120 shoes from the collection, making it the first visual art experience of its kind.
Talking about the art form, which is relatively new to India, Pratik explains that perceptual art only includes an installation with hanging objects, but it exists all around too. "It is only a matter of our own perspective to recognise this form of art in nature and our everyday lives. It is a form of magic and inspiration, just like life," explains the artist.
Perceptual art was pioneered by an American artist Michael Murphy, who created an iconic portrait of former United States president Barack Obama that inspired thousands of artists globally. "He manages to find the art form in everything around him," says Pratik from Mumbai.
Speaking about starting off as an artist, he explains that he was more interested in working behind the screen than taking over the family business. He chose to get a Bachelor of Management Studies degree. "With all my projects, I always look for the next endeavour that will change me creatively. And perceptual art has captivated my interest," he shares.
Just like a movie, Pratik's art installations too have a plot with a beginning, middle and climax, to grab people's attention. "This seems to be the most holistic form of communicating a story. Apart from that, my aim is to provide the best creative solution to any brand, individual or entity I am working for," the artist explains.
Known as the art of 20th century, perceptual art is still at a very nascent stage in India. But Pratik believes that the artists can captivate the attention of the masses only by innovating the art form. "An artist needs to keep ideating and thinking outside the box. They need to be truly honest and dedicated towards their work in order to connect with the audience," he insists.
A believer of being a master of everything and getting first-hand experience of artforms, Pratik is now working on building his own brand — The Memory Maker. "I love to make memories and that's what I want to do when it comes to my work as well," he reveals.
It is not easy for artists to pursue their field as freely as they would want, primarily due to client demands, And Pratik is no different from others. "One of the major challenges is to have creative liberties to conceptualise your own vision, and to have the client to put that trust in you. Next comes the budget," he explains, adding that unfortunately there are not many well-versed artists in this art form, which creates a lot of challenges.
So when asked if he would like to break the shackles and start an academy of his own, Pratik is enthusiastic. "If given a chance I sure would love to start an academy. I believe that this form of visual art can evolve fourfold and has a lot of scope," expresses the artist.
He also wishes to master perceptual art and explore more sophisticated ways of executing it. "This art form has a lot of scope in the current space. If we can educate and inspire peopleto pursue this art, then it can create a roar with endless possibilities" he concludes.
Latest News
Most Popular
Columns