Lifestyle
Seize the moment
Deccan Chronicle| elizabeth thomas
Published on: April 30, 2019 | Updated on: April 30, 2019
Author of The Beauty of the Moment, Tanaz Bhathena, says her life inspired her to write this book.
Tanaz Bhathena
Tanaz Bhathena's The Beauty of the Moment is a reminder to readers. It asks the pertinent question - 'are you following your heart's call?' Susan, one of the protagonists, ruminates on the same question. She hails from a broken family, and wants to pursue art studies against her parents' wishes. However, she does not have the courage to do that. She is, then, forced to migrate along with her family to Canada from Saudi Arabia, where she meets Malcom, the bad boy. The book narrates how she breaks through the glass ceiling to get a foothold in a new country and chase her dreams.
The author says her life inspired her to write the book, which was first written as a short story. She expanded it into a novel taking two years' time. "One of the bigger themes of this book is the idea of fitting in- or, as in Susan's case, not fitting in. As a teen, I had a hard time assimilating in Canada after living in the Middle East. It took several years to develop the confidence to follow my own heart and ultimately that's what helped me feel comfortable about my differences," says Tanaz. And, she has titled the book in a way to inspire readers. "It was my editor who titled the book! I think it fits both protagonists really well. Susan holds herself back, afraid to live in the moment, while Malcolm breezes through life, not pausing to appreciate its beauty. I definitely hope that anyone who reads the book will also be encouraged to live in the present and follow their dreams."
Her dreams of becoming a writer sprouted in her mind at the age of 13. As in Susan's case, Tanaz's parents, too, were against it and wanted her to follow the traditional path. "They wanted me to become a chartered accountant," she says. "Like many children, I did my best to live up to their expectations. My fear of failure as a writer also held me back. However, situations changed during my final year at the university when recruiters from accounting firms came to hire students. As I attended networking sessions, I realised that I was desperately unhappy. I understood I had to confront my parents and tell them that I really wanted to give my dream of writing books a shot," she recalls. Her first book A Girl Like That, a female-centric novel, came out in 2018. The Beauty of the Moment was released in February this year.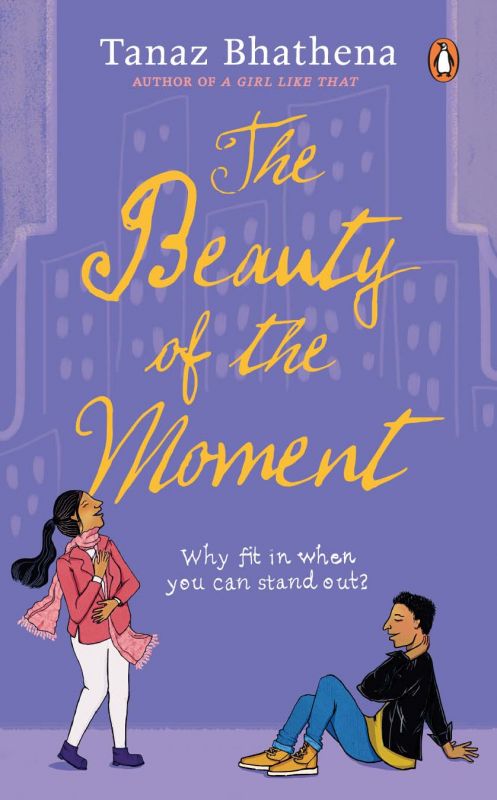 The Beauty of the Moment by Tanaz Bhathena, Penguin Random House pp.360, Rs 399
One of the key features of Tanaz's characters is that they are quite real. In her opinion, a character's motivations that are often defined by their upbringing, cultural background and life experiences, complement a plot. "I try to follow this idea and create multidimensional characters with flaws because they feel the most authentic to readers," explains Tanaz, who is meticulous about her characters. In The Beauty of the Moment, she has embellished the pages with illustrations as Susan is an artist.
Tanaz is currently working on her fantasy duology Hunted by the Sky. "This book is the first of a fantasy duology. So, I will be working on the sequel to the series," she concludes.
Latest News
Most Popular
Columns