The annual Consumer Electronics Show (CES) is perfectly timed in the first few days of January to tell the world what's in store tech-wise, this year. Problem is, the launches are a combo of the worthwhile and the weird.
Many of the gee-whiz announcements were too bizarre to interest Indians — most of us are not yet ready put down the equivalent of $199 for the "world's first robot dog" named CHIP (for Canine Home Intelligence Pet), or would want an olfactory start to our day with Sensorwake, a $109 scent-based alarm clock which substitutes the buzzer with the canned fragrance of coffee or croissants.
So here's a round up of what was both clever and sensible at CES, and what's most likely to reach Indian markets some time this year.
PC for the Unconnected
The Endless MiniMany of the most affordable PCs — like the Aakash Tablet and Intel's Classmate — have originated in India. But other corners of the developing world are innovative too, as CES reminded us. From Brazil comes the Endless PC a barebones computer that recognizes that an Internet connection may be hard to get — or pay for. The Endless Mini is a spherical cutie, running on an ARM chip and a Linux OS. It uses most of its storage (24 or 32 GB) to pack in full encyclopedias like Wikipedia, educational lectures from Khan Academy, recipes, health information and over 100 other apps, for offline use whenever Internet is expensive, slow, or unavailable. It can also be connected to any TV.
In its cheapest version, the Endless Mini costs just $79 (around Rs 5,000).
Wearable ways
The made-in-India supersuitCES watchers seemed to agree that the coolest wearable preview this year was the first ever gaming platform for kids and families, that you could wear: the Supersuit created by Bangalore- based MadRat Games, the brainchild of Rajat Dhariwal and Madhumita Halder. It consists of a vest which records hits and displays scores in the form of lights and audio, and a glove which enables interaction between players.
Omron project ZeroOmron, well known for health monitoring equipment, will launch at the end of 2016 two wearable blood pressure monitors — one for the wrist, the other for the upper arm which go beyond the conventional. Free of cuffs or wires, the Project Zero wrist BP monitor tracks blood pressure, reminds users to take medication, tracks compliance and syncs with your mobile phone through Bluetooth to log the data and connect to family or a doctor.
The Zero Upper Arm monitor also tracks hypertension and detects irregular heart beats.
VR makes way
Tango Augmented RealityForget Virtual Reality — for now. The long-awaited, much hyped VR headset, Facebook-owned Oculus Rift, will finally be available in March this year. But at $599 (almost Rs 40,000), it's clearly not for the rest of us who have to settle for the scaled -down experience of Google Cardboard which we can put together for a hundred rupees.
Augmented Reality, on the other hand, is up and ready for 2016. Project Tango technology brings spatial perception to a phone by adding computer vision, image processing and special vision sensors.
It takes two to Tango; and Lenovo has joined forces with Google to announce it will soon launch the world's first Tango-enhanced mobile phone which will react to every movement of users, when they step forward, backward or sideways, in a 3D world. It only works — for now — with Android operating systems, so eat your heart out iPhone users!
'Touching' 2-in-1s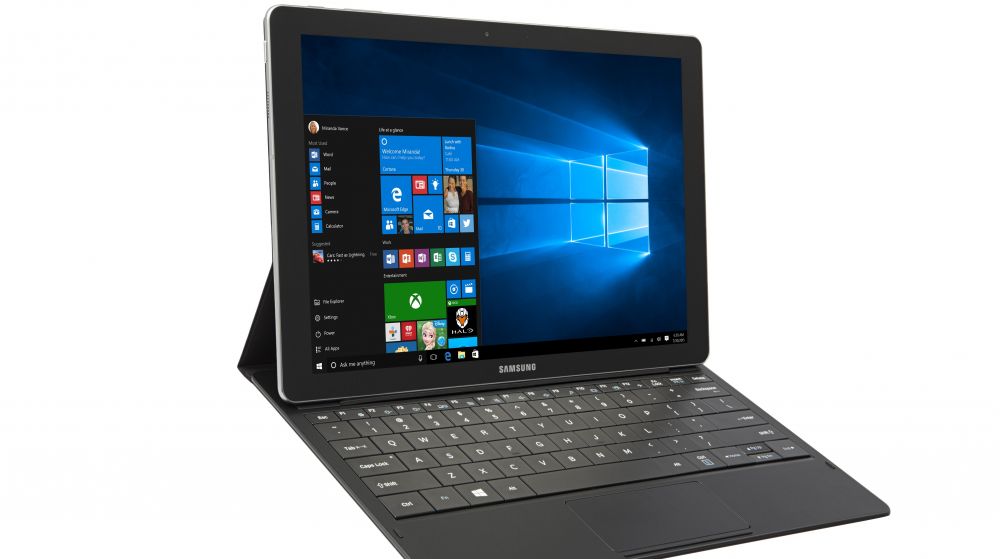 Samsung Galaxy Tab Pro SBecause tablets initially came with the operating system of a phone — Android — we tended to think of them as phones on steroids. Big mistake.
By expanding them to a 12 inch screen and adding a detachable keyboard, makers are creating a new class of convertible tablets, that work like superlight laptops — with the bonus of a touch screen. Swap Android for Windows 10 and the illusion is complete — which is what both Samsung and Lenovo will shortly launch. Samsung's offering in this burgeoning form factor is the Galaxy TabPro S, a 12 inch 2-in-1, the industry's first Windows machine with a Super AMOLED screen (2160 x 1440), just over 6mm in thickness. Lenovo matches these specs almost head to head with its ThinkPadX1 tablet and at additional cost offers Intel's RealSense Camera module for 3D shooting and a built-in Pico projector to make presentations.