Entertainment
Rakul Preet Singh's taking a break from life'
The actress says she is enjoying a much-needed break after working nearly non-stop over the last five years.
Rakul Preet Singh has had five releases.
She's one of the most sought-after divas in T-town and this year, Rakul Preet Singh has had five releases. In fact, since 2014, she's had a minimum of three releases every year. It's no wonder then that after five years of toiling hard, the actress is on a break. What kind of a break? "A break from life. A break from everything," she says, speaking from a retreat centre in the country.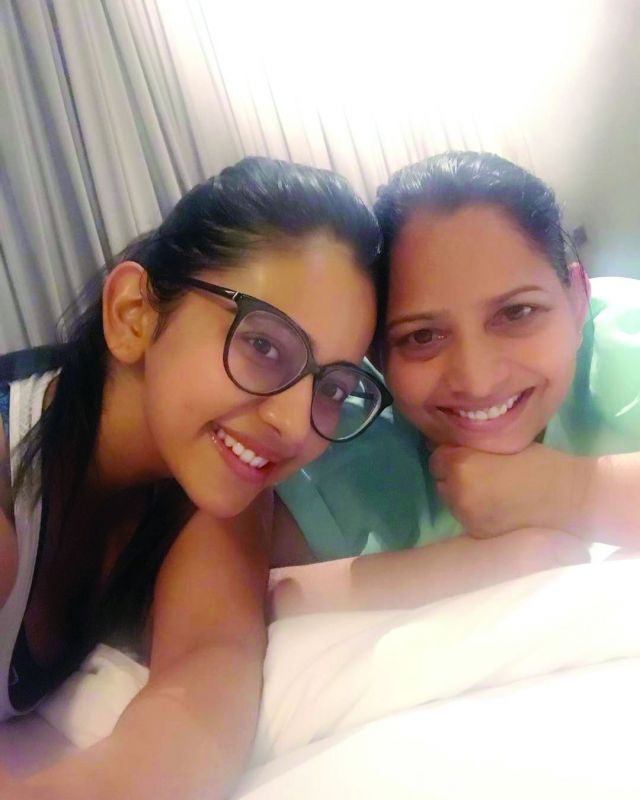 Rakul posted a picture of herself and her mother relaxing during the vacation
Off on a 10-day long 'self detox' trip with her mother, Rakul sure seems at peace. She speaks in a purposeful low voice, as she soaks in the pleasures of the holiday. "Right after school, I started working and have been going on and on. I realised that I would soon burn out. So, I decided to make time to relax and rejuvenate. It's not like I didn't take vacations lately but they were always punctuated by work and happened in a hurry. For instance, my last break was a trip to Goa for New Year's Eve. I worked till the moment I left to the place; hardly slept there as I was busy partying, and came back and started work again. It was so hectic!" she recalls, adding, "This is the first time I am having this 'me-time' and I'm absolutely loving it. Massages, good food, moments of relaxation and my mother's company. What more can I ask for? Sitting in my pyjamas, with no make-up and just head to toe healing as the aim, life's feeling good."
The actress says she's amused that people are talking about her giving less time to Telugu films, just because she hasn't announced anything new and is not being spotted much. "I would never take a break from Tollywood! This is home. Just a month's break from everything and people are saying such things. I have been doing a lot of work and that's evident from the number of releases each year. I'd like to take it slow henceforth. I do have two Telugu films coming up but I will make an announcement when the time is right," she states.
But the workaholic in Rakul doesn't really take a break because she does seem keen to be back in action. While she's excited about a new branch of her fitness studio, she's also gung-ho about Khakhi, co-starring Karthi, and two more Tamil projects, one with Karthi again and another with Suriya. She also has Aiyaary, where she co-stars with Siddharth Malhotra. "There is a lot of work! But these few days, I am away from everything. When I am back into work mode, it will be a whole new me," she concludes.
Latest News
Most Popular
Columns