Entertainment
I never watched amma's films: Vijaya Chamundeswari
Deccan Chronicle| Sashidhar Adivi
Published on: April 25, 2017 | Updated on: April 26, 2017
Vijaya Chamundeswari, the daughter of the late actress Savithri, talks about the upcoming biopic on her mother.
vijaya chamundeswari
Ahead of the biopic, Mahanati, the film on yesteryear actress, Savithri, which is about to go on floors, we caught up with Vijaya Chamundeswari (daughter of Savithri), who talks about what the late actress went through, her tough times, break-up and relationship with her father, Gemini Ganeshan. Excerpts from the chat...
Acting, children and Hyderabad!
I never had the artistic inclination. I always wanted to be a house wife, and not even a professional (smiles). One of the reasons being kids back then never used to have such an exposure, and I too never had the attraction towards glamour world. I was more attracted towards the homely characters that amma played.
My pedamma (Savithri's elder sister) used to live in Hyderabad and I would visit them during holidays. Amma had a house and whenever she shot there, she would stay in her house. Vanisri aunty is still in touch with me. At times, I do catch up with Jamuna aunty and Sowcar Janaki aunty. Whenever I am in Hyderabad, I used to meet ANR garu.
My second son, Abhinay, was passionate about the showbiz. He acted in a major role in Ramanujam in Tamil, directed by Rajasekhar (IAS officer).
My older son, Arun, is into dog breeding and theatre works.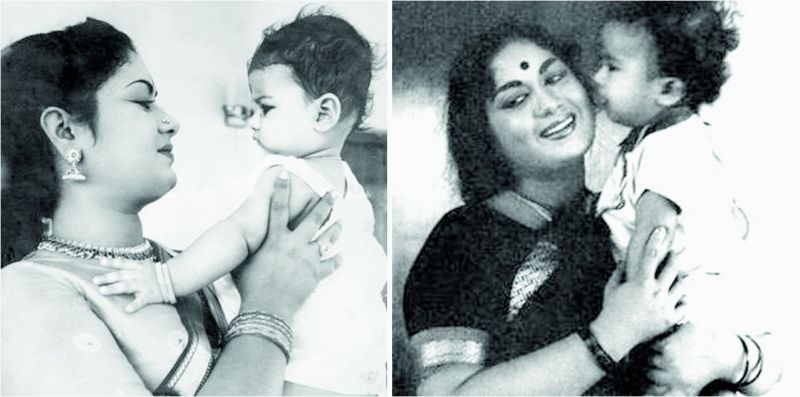 Mom Sweet mom
It was like any other mother-daughter relationship in those days, and not like today's friendly relationship, where mom and daughter get talking. In fact, she used to come down to our level and used to play with us like a child.
I could see in her a typical middle class mother. She never gave a feeling that she was a star. She would do all the work a typical Indian woman does. I gave inputs to director Nag Ashwin (who is directing the biopic) about the actual and cheerful side of her — like how she used to spend time at home, her mannerisms, lifestyle, etc., which outsiders don't know.
I never saw her films because she used to weep in most of them. I was very disturbed and did not have any inclination towards watching films. However, it was only after she passed away, that I started understanding her artistic brilliance.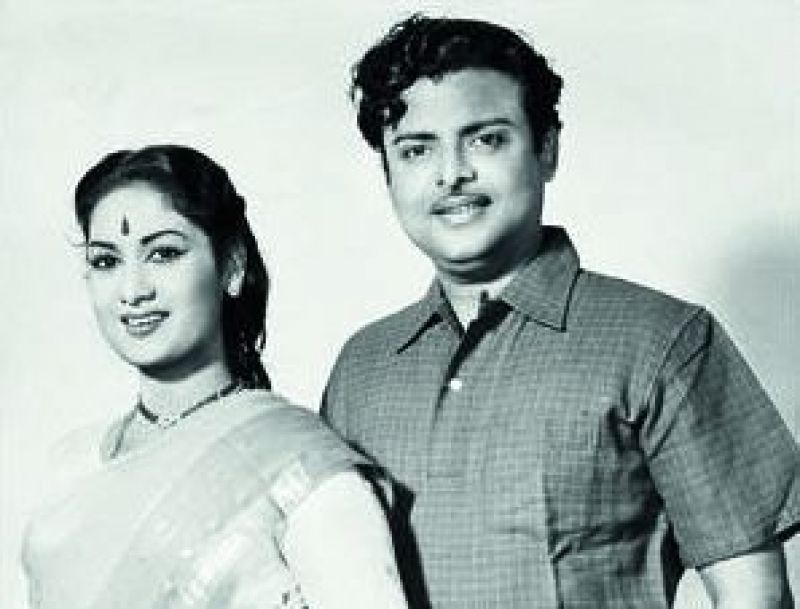 Savithri and Gemini Ganeshan
Amma, dad and more…
A couple of years before my marriage (I got married at 16), my parents began to have differences. I was not aware of anything initially. Both of them were in touch with me, even if my father wasn't at home, I used to visit his house. Later, I realised what was happening.
My brother was most affected because he was very young and had seen the worst side of it all. By the time, he grew up, it was all over. But I am proud of the way he showed his character.
Amma, however, did not know how to handle her troubles. She wasn't clever to deal with the situation. She was innocent and it affected her very badly. Also, she never had any proper guidance, that's why she became an alcoholic. Once she slipped into coma, that lasted 19 months, there was no talking to her. We were certain she will come back, but it was a long wait and it ended only with her death. It was so terrible to watch her on the hospital bed.
My dad, of course, was there throughout. He too went through a lot of emotional drain. Despite all the differences, he found it very difficult to see his wife going through that phase. Even after she passed away, we were not in any financial trouble. She had earned so much that in spite of whatever she had lost, there was much more for us to enjoy, contrary to what people think. We still had a great life after she passed away, all thanks to her.
The biopic is for the Gen Next to see
I felt very nice when they initially approached me for amma's biopic. I was pleased to see Gen Next reminiscing amma (Savithri) and exploring more about her. I found Nag Ashwin to be very genuine and modest. I felt his attitude, approach and philosophy towards life was genuine.
Since it is a biopic, I was sceptical. I was cautious, and gave him the permission only on two conditions — first, I wanted to see the script before it goes on floors; second, to highlight her rose to stardom.
Latest News
Most Popular
Columns