Entertainment
Mahanati portrayed my father in poor light: Gemini Ganeshan's daughter
Deccan Chronicle| suresh kavirayani
Published on: May 19, 2018 | Updated on: May 19, 2018
While most people have liked the film Mahanati, actress Savitri's biopic, there's one person who is very unhappy.
(Left to right) Dr Jaya Sreedhar, Dr Revathi Swaminathan, Dr Kamala Selvaraj, Radha Syed, Narayani Ganesan and Vijaya Chamundeswari along with their famous sister Rekha.
The biopic Mahanati is a super hit, the audience has loved it but Dr Kamala Selvaraj, a well known gynecologist from Chennai, who is the daughter of Gemini Ganeshan's first wife Babuji, has objected to few scenes in the film. "They've just glorified Savitri, ignored others, and portrayed my father in a poor light," she said.
Actress Savitri was Gemini Ganeshan's third wife. Interestingly, all the step siblings from Gemini Ganeshan's three marriages, which includes Bollywood actress Rekha and her sister too, share a very warm relationship. Which is why Ganeshan's daughter with Savitri — Vijaya Chamundeswari — who is very happy with the way the film has turned out, doesn't want to contradict her step sister's feelings. "I maintain good relations with my sister, Dr Kamala. We meet regularly in Chennai. I don't want to spoil our relationship. Whatever she has said is her perception, I don't want to comment or condemn it," Vijaya said.
Nag Ashwin, Swapna and Priyanka Dutt, the director and producers of the film, met Vijaya and asked for her inputs while developing the script. "Yes, they came to me and I gave them inputs about my mother and my father. I have seen the film and I am extremely happy with the way all the characters have been portrayed in it," she said.
According to a source, the makers even met with Dr Kamala and explained to her what they had planned. They told her that while there was no doubt that Gemini Ganeshnan was one of the best actors of his time, it was a well-known fact that he was also a womaniser.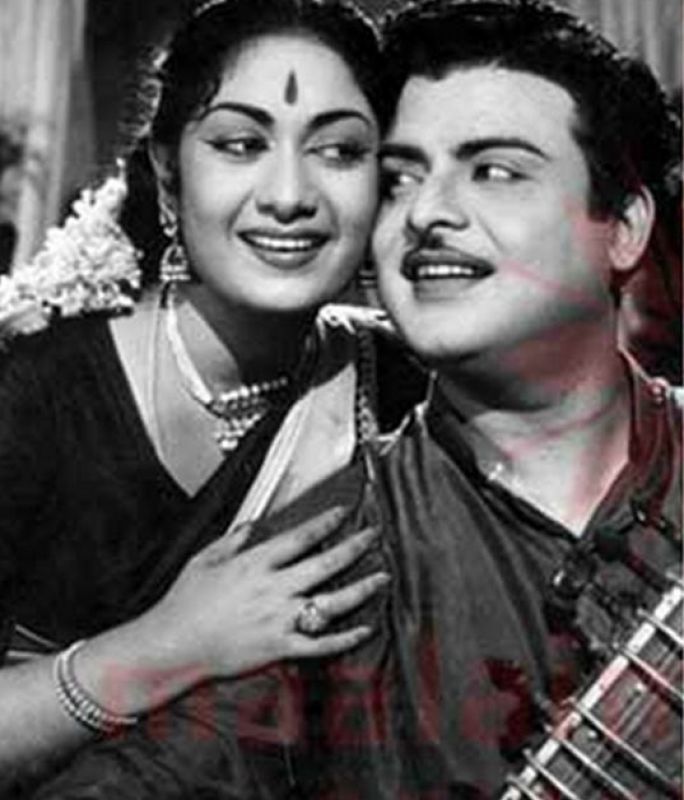 Savitri and Gemini Ganeshan
Ironically, though Dr Kamala feels that her father has been shown in a negative light, Telugu audiences felt the opposite — that he has been shown in a more positive character than he really was.
Director Nag Ashwin refused to comment, saying the story is based on historical facts that everyone knows about. "I can't say anything about Dr Kamala; it is her perception. History is public, Savitri's story is public, and now, the movie is also public. I can't say anything more," he said.
Pasupuleti Rama Rao, a senior journalist who travelled with Savitri for nearly 18 years and was with her in her last days, is also of the opinion that Ganeshan did let Savitri down. He says, "The first mistake she made was to marry a person who was already married and had children. Many people in the industry cautioned her against it, but she didn't listen. They were in love and they got married. Gemini loved Savitri very much, but when she was in a coma, he didn't take much care of her."
He adds that her drinking habit was the second cause of her ruin. "Initially, both Savitri and Gemini drank socially. Later, she became an addict," he said.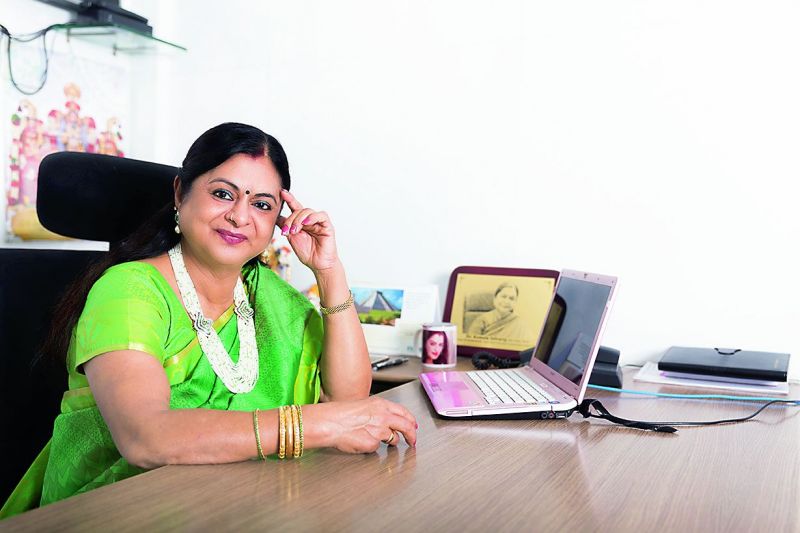 Dr Kamala Selvaraj
We are Making a docu on Appa
My friends called me after watching Mahanati, insisted I watch the film too, as they felt my dad was shown in very poor light. Me and two of my sisters watched the Tamil version in Madhurai. We were all upset with the they way they portrayed my father.

It's a one-sided version where only Savitri is glorified. My dad is shown as if he was jobless and hanging around the sets of Savitri. How mean is that. He was extremely busy in films, on par with legends MGR and Sivaji then and did more than 300 movies.

At the very beginning too, my dad is shown as a rude person, which isn't true. Neither did he desert Savitri in the end. And he certainly wasn't responsible for her drinking habit.

Dad even advised her against venturing into film production. But Savitri was a headstrong person and never listened to anyone. She was adamant in what she wanted to do.

I want people to know the real side of my father. We are making a documentary titled Kadhal Mannan for appa and Pennin Perumai for amma. The onehour-forty-minutes long docu will chronicle their lives and will be screened for the entire media in Chennai as well as in Hyderabad which will reveal how bad the fictionalised film Mahanati was.

— As told to Anupama Subramanium
Latest News
Most Popular
Columns