Entertainment
I am not a frustrated woman' in real life: Sunaina
Deccan Chronicle| Sashidhar Adivi
Published on: April 18, 2017 | Updated on: April 18, 2017
Sunaina talks about her trending web series, motherhood and how family support has been vital to her success.
Being a child actor, Sunaina credits the success of the videos to her film career.
Actress Sunaina is taking the Internet by storm, courtesy her latest web series Frustrated Woman, a one-of-a-kind programme in Telugu. Talking about what prompted her to start the series, she shares, "I used to work for a social media company as a voiceover artiste. Last year, we did a spoof on the Kiliki language from Baahubali and the video went viral, garnering over two million views. When my manager asked me for more women-centric content, I pitched the idea of Frustrated Woman. Since childhood, I have seen women in various spheres of life venting their anger when they meet their dear ones at private gatherings. So I thought of highlighting their frustrations in a comical way, for entertainment."
She adds, "The response to the videos has been amazing and I am thrilled. When I started the second episode I came to know of my pregnancy and stayed at home and did videos. Even then, my video 'NRI pregnant woman' became a hit."
However, it hasn't been a cakewalk for her. "Naturally such videos garner negativity. People ask me — 'Do you need this?' 'Why are you doing this?' etc., but I accept it. People can express their views, but I don't pay heed. I just believe in what I do, the rest doesn't matter," she says, adding, "Going ahead despite the negative comments is a challenge. But I have realised that only reach and hits matter. During my pregnancy, I restricted myself to the house, thus limiting my episodes only to a select sphere of women."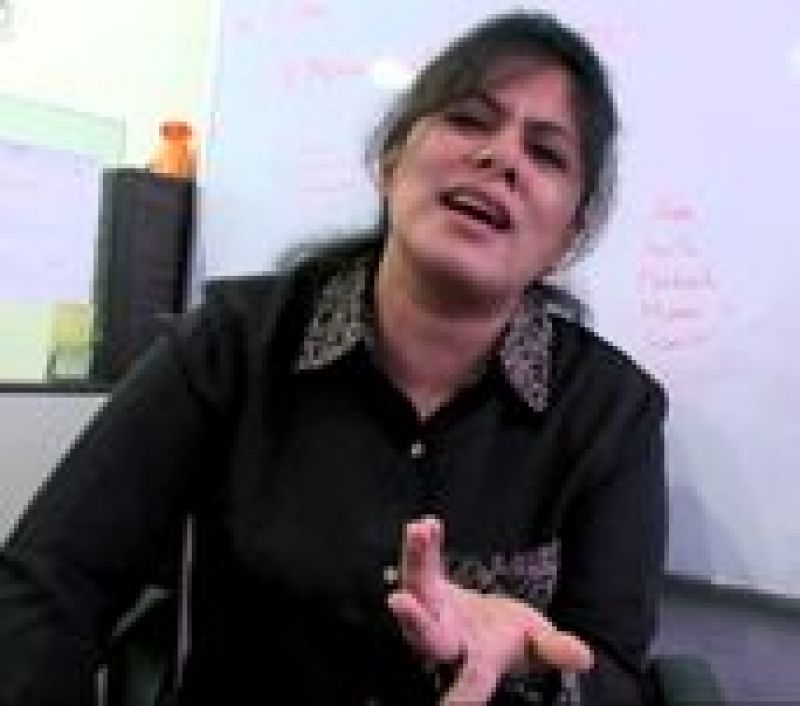 "At the same time, people have also been giving us ideas for videos, but I want to stop the series when it is in high demand."
The actress explains that family support has been instrumental in her success. "All the episodes are only imaginary and not directed towards any one. I have just shown how a woman responds in a given scenario and added a dash of comedy to make it enjoyable. Luckily, my husband understands and is supportive. He even shares feedback about my performance and promotes the videos. Without his support, this wouldn't be possible. My parents-in-law and parents have been very supportive too," she asserts.
But is she a frustrated woman in real life too? Sunaina laughs, as she says, "Thankfully not. I believe my happiness and frustration doesn't have anything to do with someone else. I ensure that no external factor affects me. I am very practical and open, impulsive at times."
Sunaina confesses that her personality has changed after the web series. "The moment I conceived, I became inclined towards spirituality. I did not want to watch any other videos because it would affect the infant. It made me more stable and calm. Also, being a woman, I was able to better relate to the characters."
Being a child actor, Sunaina credits the success of the videos to her film career. "Facing the camera, mouthing dialogues and performing extempore is not always easy. But I am glad that I could, thanks to my filmi stint," she reflects.
Latest News
Most Popular
Columns