Entertainment
Rao Ramesh lives up to his father's name
Deccan Chronicle| suresh kavirayani
Published on: June 16, 2017 | Updated on: June 16, 2017
The son of yesteryear actor Rao Gopala Rao, Rao Ramesh reveals his early struggles and rise.
Rao Ramesh
He always wanted to become a cinematographer, but Rao Ramesh, the son of yesteryear actor Rao Gopala Rao is one of the most sought after actors of Telugu cinema today, for whom writers and directors create customised characters. From a remuneration of Rs 1,500 per day to earning lakhs now, Rao Ramesh has truly emerged a star in his own right. However, the actor had his share of struggles. "You never get a chance because of your father. You have to prove yourself," says Rao Ramesh about his initial days. "I was interested in photography from my college days and wanted to become a cinematographer."
He always wanted to go to the US to study photography and animation, but shelved his plans after his father's demise. "My father passed away in 1994 and I cancelled all my plans. After I lost him, I didn't know what to do and sat idle for many days. I got frustrated and angry for even little things," he adds.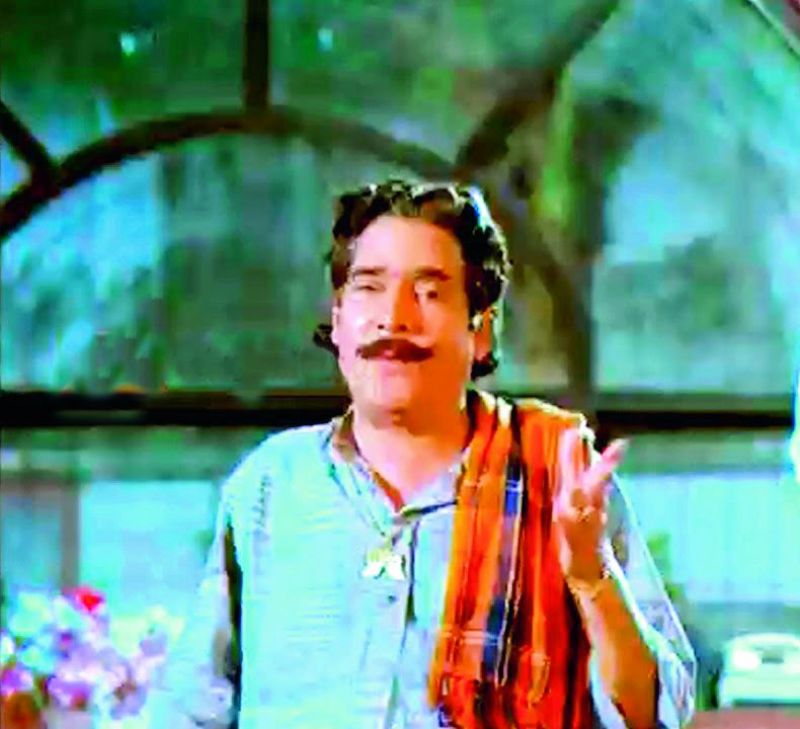 Rao Gopal Rao from the movie Aa Okkati Adakku
Difficult days followed. "Some people advised me to produce a film and I tried doing that with a popular director, but I lost money as the film never started. I also started a mushroom business in Chennai, but it didn't take off. At that time, my mother advised me to try my hand at acting. Since I respect her words, I decided to try acting and shifted to Hyderabad," says the actor.
Revealing his struggles in the film industry, the actor says, "It was not easy to get even a small role in a film although my father was a very big name in the industry. Finally, I got a very small role as Simran's brother in Seema Simham, starring Balakrishna."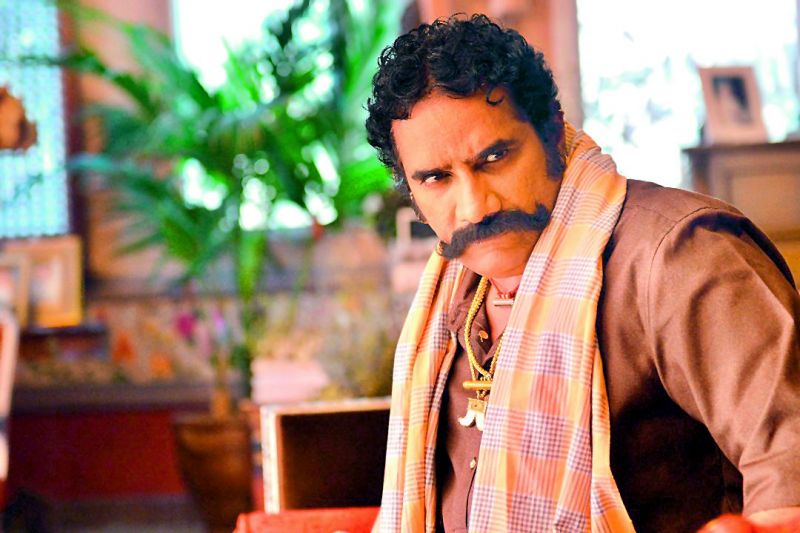 Rao Ramesh from DJ
However, people did not take to his role and despite trying hard, Rao Ramesh found himself at the crossroads once again. "At that time, writer Paruchuri Venkateswara Rao's wife told me to try television, so I immediately shifted to Chennai," says Ramesh. He bagged a TV serial Sudigundali and acted in nearly 50 episodes, receiving Rs 7,500 for his work, all of which he gave to the employees at his home.
As no one approached him after his role in Seema Simham, Rao Ramesh admits that he lost hope in films and decided to stick to television. "I then called writer and actor Omkar. He promised to give me a role in his serial, and the very next day, I got a call from Balaji Telefilms citing his reference."
For his doctor's role in the serial, Rao Ramesh was given Rs 1,500 per day, "the first big remuneration" he ever got. For the next four-and-half-years, he acted in nearly 1,000 episodes in three serials. "I got many offers; I even acted in a couple of Tamil serials," he adds.
Director Krish's brother-in-law and Rao Ramesh's friend, Bibo Srinivas recommended him to Krish for the film Gamyam. "I was not confident about my acting, but I followed the director and did whatever he said. The film released in 2008 and became a blockbuster. I never looked back from then onwards."
After Gamyam, his film Kotha Bangaru Lokam also became a blockbuster. He then followed that up with many good roles till his last film Kesava. "I am happy that writers are specially writing roles for me," he says. The actor has also significantly improved his dialogue delivery and acting.
"I owe a lot to directors like Srikanth Addala, Trivikram and Harish Shankar for encouraging and creating varied roles for me," says Ramesh, who is now being compared to his father for his dialogue delivery. "I can proudly say that I didn't spoil my father's name," he adds.
The actor will soon be seen playing a villain in the upcoming film Duvvada Jagannadham starring Allu Arjun. "Director Harish Shankar likes E.V.V.'s films and liked my father's role Royyala Naidu in one of his films, Aa Okkati Adakku. Interestingly, my name in this film is also Royyala Naidu, but the characterisation is different," reveals Rao Ramesh, adding that the role will be another turning point in his career.
Latest News
Most Popular
Columns