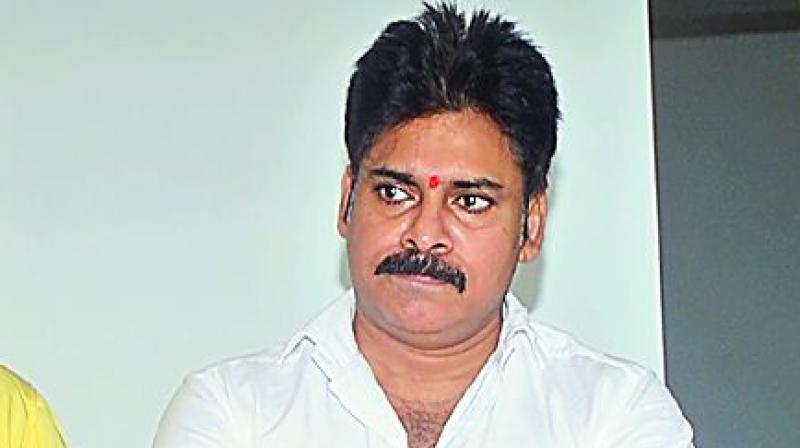 Pawan Kalyan was recently the chief guest at the screening of Saptagiri Express and was all praise for comedian actor, Saptagiri. "I generally don't like to watch films, including mine. But for the first time, I wanted to see Saptagiri's film," said Pawan Kalyan, speaking at the event.
He added that he had first seen actor Saptagiri in a scene from his film, Gabbar Singh. "But the scene was not with me, so we didn't meet at that time. However, from then onwards, I have wanted to meet him," revealed Pawan Kalyan.
He praised the comedian for his dance moves and comic timing in the promos. Interestingly, the title of Pawan Kalyan's upcoming film, Katamarayudu was originally registered for Saptagiri's film. "But when they came to know that I was interested in it, they immediately gave it to me and I am grateful to them," the actor said.
Saptagiri spoke about how he became a Chiranjeevi fan and how he follows Pawan Kalyan. "I am ready to do anything for Pawan Kalyan and am waiting for his call," he said.
...