Entertainment
On stage and on screens!
Deccan Chronicle| Priyanka Shankar
Published on: October 2, 2017 | Updated on: October 2, 2017
CODA, an initiative by Kavi Puvi Viamedia, is creating short plays for the new-gen theatre enthusiasts.
Sure Thing
How would you like to be part of 10 stories in one evening? Recognising the decreasing attention span of audience, but not compromising on the features of a regular live theatre, CODA (Creative Organisation for Dramatic Arts) has come up with an initiative to promote short plays. An initiative by Kavi Puvi Viamedia, CODA curates theatre arts and brings together actors, musicians, dancers and more. Denver Anthony Nicolas, one of the curators of the event, who is also the director of some of the stagings, elaborates, "Our main objective is to take south Indian theatre, global. Red October is the fourth edition of CODA plays. We bring in artists from popular groups like Rascalas, Madras Central, Livin' (web series), etc. We also collaborate with groups from Coimbatore, Madurai, Trichy and other cities. Soon, we are planning to expand to Kannada and Malayalam audiences too."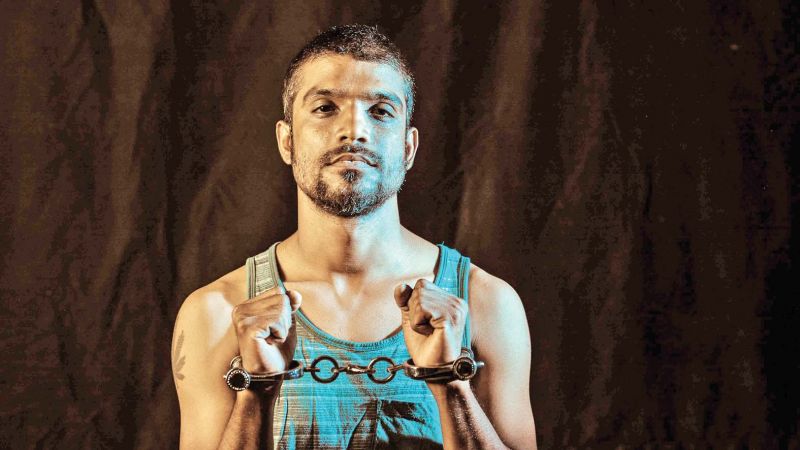 Torture
Each play, which is for the duration of 10 minutes, will also be captured by five cameras, which will be uploaded online for prospective theatre lovers to watch. Denver adds, "The cameras won't interrupt the live theatre. The artistes will be performing for the audience and the watching experience won't be hampered. The on-screen audiences, who like our plays, can choose to watch it live the next time." Stating that the plays for Red October will be intense dramas, Denver reveals, "We'll be dealing with murder mysteries, abuse, life of a woman politician and more. Everything will be related to human psychology and human behavior."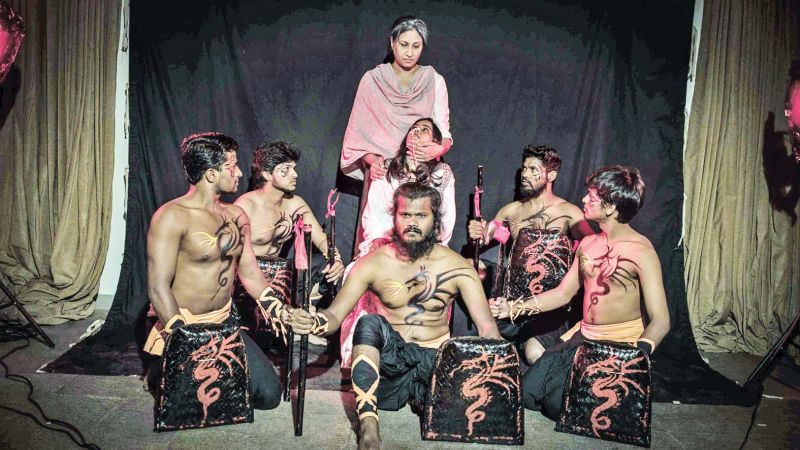 Rice Water
When asked about the experience of being part of CODA plays, Shyam Renganathan from Rascalas says, "CODA is the best of both worlds. The digital world is triumphing. I am part of the Rascalas group that creates web series for the new-gen audience. But I also love live theatre and don't want to compromise on the effect of performing for the physical audience. CODA gives us both." He continues, "Also, there is a lot of variety. People can come in and enjoy 10 different plays of variousgenres and experience more than just a movie at the cinemas. It is exciting for me as an actor too — to be a part of three different plays for the same evening! For Red October I'll be acting in Don't Gen(d)eralise, Ramaya Vastavaya and Nirabarathi."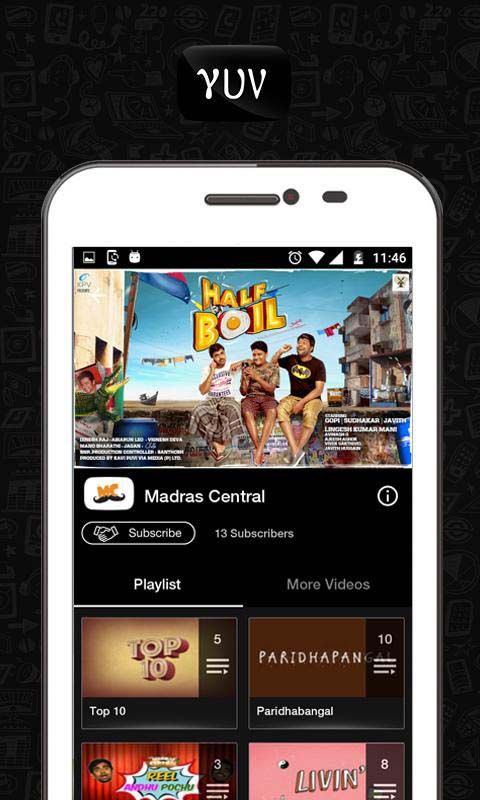 A snapshot of the YUV app
Meera Sitharaman from Theatre Nisha, who has also directed a few plays, shares, "The curators take care of the make-up, music, stage requirements and arrange for so many other things. Since the plays are just for 10 minutes each, the rehearsal time requirement becomes lesser. It is a logistical dream come true! Our play Gunapathy — a fictional tale of Ganesha and Muruga's third brother, was really well-received!" Talking about the ticket rates of the show, Denver says, "We have a fixed price of Rs 150 that won't change. The visitor gets to watch varied entertainment in one and half hours. Torture and Rice Water are a couple of highlight plays for the evening." He concludes by saying, "We want south Indian theatre talent to reach the international zone. We have come up with the app YUV to download and watch previous editions. The app is gaining popularity now and we expect to double the theatre watching crowd in south India in one year."
(Red October will be held on the 6th of October, 7 pm at Museum Theater)
Latest News
Most Popular
Columns