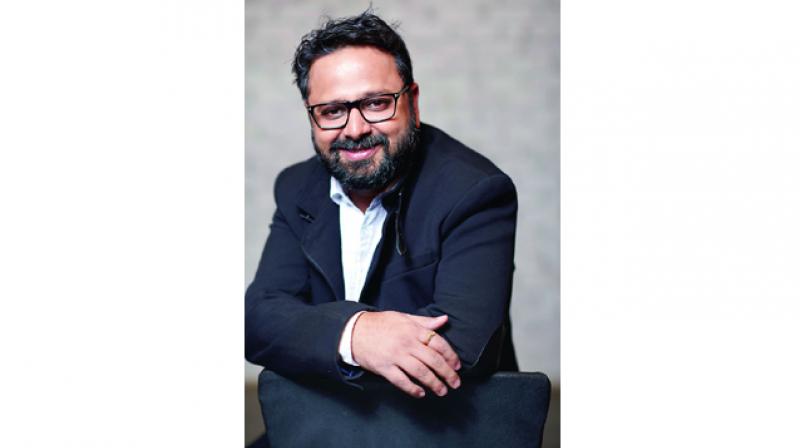 Expectations are riding high on Nikhil Advani's upcoming finite series, Prisoners of War (PoW). Those who have seen the promos of the show cannot stop raving about it. We caught up with the director and got him to spill the beans on his new offering. Edited excerpts from the interview:
Q Nikhil, there is a strong buzz that PoW is a remake of Homeland. Is it?    
PoW is based on Hatufilm, and one of the characters from Hatufilm was taken and its story was made into Homeland. Had I wanted to make Homeland, I would not have made it the way it's made in the West. The ATS officers, the state police and the RAW work with the panwallahs here; they don't wear suits and they don't work on computers. They work on the ground.  PoW is a human drama that has a historical context based in Kargil War from 17 years ago. It's about two teenagers who don't know their father. When he comes back, they've moved on. For them, a stranger is living in the house. It is nothing like the Homeland series.
Q A lot of filmmakers — yourself included — are suddenly waking up to television. Do you think this is the right time to encash on this space?
I don't know whether it's a right time or not, but we are encashing on this space anyway. The border between the small screen and the big screen, the mini screen and the iPad has completely vanished. We have top writers and directors doing some of the most prolific work on television like Game of Thrones, Breaking Bad and House of Cards, which are simply outstanding. So, yes this is the time for TV.
Q The couch potatoes mostly comprise housewives, who may not have the sensibilities to appreciate unconventional and heavy content like PoW. Do you think it will garner the desired ratings?   
I feel PoW has every single emotion, which people can look for in a series — hope, separation, love, family, values — it is all there. I can only hope it works.
Q When Hero tanked at the box office, the general consensus was that you made the film half-heartedly, and so it didn't work. What is your take on this?
I don't do anything half-heartedly; everybody who knows me feels that I am too passionate about everything I do. Sometimes, I feel like I should have more clarity of vision. The film that I wanted to make was very different from the film that was finally made and that blame is completely mine.
Q There are reports that say you were confused between Sanjay Dutt and Saif Ali Khan for Bazaar. So who is doing the film?
There is no confusion about Saif and Sanjay. Sanjay was never in Bazaar. I cannot tell you whether I have signed Saif or not. I had gone to meet Sanjay while he was serving his jail time, and everyone started saying that I am signing him for Bazaar. It was just a social visit.
...