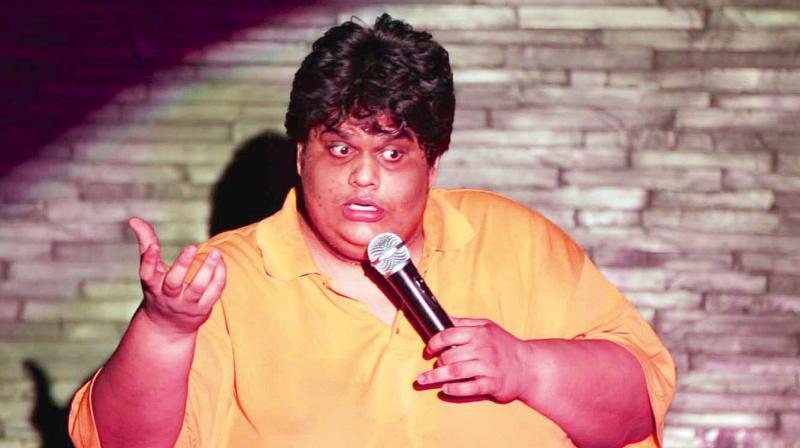 Tanmay Bhat has become a household name. People who don't understand the AB (pun intended) C of stand up comedy are spouting his 'unholy' name. So what has made AIB member Tanmay such a big hit or flop (depending on your humour quotient) in hamara Bharat? His mock conversation between Lata Mangeshkar and Sachin Tendulkar using Snap Chat's face feature has been mercilessly shredded on TRP obsessed news channels.
The spoof depicting the icons arguing about the better player between Sachin and Virat, has led to protests, and outrage from 40 plus purists who have forgotten how to have a good laugh.
Tanami's disclaimer, "I make such nonsense on my Snapchat" has conveniently been overlooked. So why are we so offended with a stand up comic sharing an imaginary slice of life to evoke hearty laughter?
A 70s child expresses her indignation. "It's offensive and not funny at all. How can he poke fun at such a big legend? It is in bad taste." Is this a sign of the clichéd generation gap, the older order refusing to pave way for the new? Ask any millennial and they tell you pointedly that too much fuss is being made over 'nonsensical humour', by baby boomers. What's the big deal, they counter-question.
"It was just a spoof on John Snow's death in Game of Thrones. It's a joke He is a comedienne," says one such youngster adding, "Yes, we know Lata Mangeshkar is a legend. We know our parents loved our songs and we respect her."
The octogenarian who has been hailed as the 'nightingale of India' dismissed the silly controversy with characteristic dignity," I have not seen the video; neither do I have any inclination to do so. I will not comment about it."
While political parties and opportunists seeking their five minutes of fame go ballistic, one man who refuses to bite any kind of bait is our sensible master blaster. Is Sachin miffed and, was he offended? Nobody knows but his fans are offended by Tanmay cheap potshots.
How dare he superimpose the God of cricket's revered face? In America, president elect Donald Trump has bravely faced bitter opposition and nasty digs with his chin up. But in our country, icons are hero-worshipped even more than God himself and poking fun at them is inviting trouble to your doorstep, like Tanmay has.
Namma youth are annoyed with the fuddy duddys. "This has little to do with respect and is more about our freedom to laugh at things we find funny," says a rattled young lady.
In India RK Lakshman's common man can be ridiculed as long as he is a middle class, ordinary Indian. But like Tanmay Bhat, he has no business to rise above his level and rub shoulders with India's privileged.
The moment he does that, he is slapped with legal cases, threatened with arrests and brought down on his knees, till he apologises and swears to fall in subservience to his 'mai-baap."
And he has found a voice in Bollywood star, Sonam Kapoor who tweeted, "Don't you guys think there are issues that are more important. than @thetanmay jokes??? I'm in shock with this over reaction!"
But Tanmay is made of sterner stuff. He tweets, "When you guys write about me tomorrow can you please use my snapchat ID - it's thetanmay thanks"
Young India is heartily applauding his bravado, older generation be damned!
...