Entertainment
Kathakali rocks!
Deccan Chronicle| cris
Published on: January 22, 2017 | Updated on: January 23, 2017
Govind P. Menon of Thaikkudam Bridge talks about the band's newest song Navarasam.
Govind's sister Dhanya wrote the lyrics, his friends near home playing the chenda melam
It should have come out as the first song, but it came last. But perhaps that worked for the good, the way Navarasam has been accepted by music lovers. Govind P. Menon of Thaikkudam Bridge, who thought of the concept a long time ago, cannot pin down the song to a genre. It is a song about Kathakali, it shows the story of a Kathakali family, the lyrics are mostly in Manipravalam (language), there is the backing of rock, and there is chenda melam. (percussion). Navarasam has made a complete sweep of it all. "It's the title song, but it's come out as the tenth and last song of the album Navarasam," Govind says.
"At first it was going to be directed by Prakash Varma of Nirvana Films but because of work pressure, he wasn't able to do it. So we got Little Swayamp to direct the video for us," Govind says. The video shows a Kathakali family — dad, mom, and son all having Kathakali makeup on their face at all times. The boy is ridiculed at school and has a clash with three other boys, who chase him about. You see the love in the family, the love for the art form, and a certain haunting mood that captures you through the song. "If you listen to the lyrics, it is about what Kathakali had been like, and what it had become, and what we could do." Govind's sister Dhanya Sruesh wrote the lyrics and Vipin Lal sang it.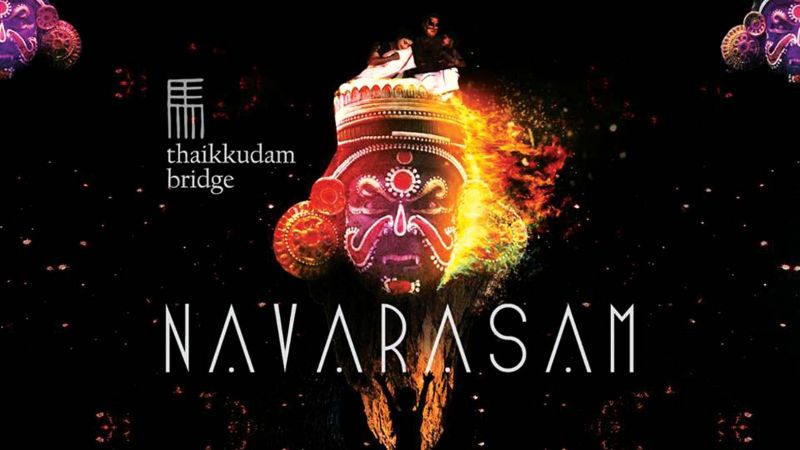 Navarasam
Govind holds Kathakali very close to his heart, having gone with his elder brother and watching him learn the art form for nine years. "My favourite singers back then were the people who sang when chettan performed Kathakali. The music is so underappreciated." The actors in Navarasam are Kathakali artistes — the mom and dad, a real life couple. Brothers play rivals. "It is all shot in Kannur, the native of these artistes." The music video leaves the ending mystical. "We leave it to the imagination of the viewers on what happens to the family." The Thaikkudam team too appears in the song, towards the end, as a group lost in the music. "The chenda melam is by the friends I grew up with, those who play at the temple next to my home in Nadavarambu, Irinjalakuda."
Latest News
Most Popular
Columns