Entertainment
A harmonious amalgamation
Deccan Chronicle| Reshmi Chakravorty
Published on: November 18, 2017 | Updated on: November 18, 2017
The Mann Fakiri concert being held at three venues in the city is set to give music lovers a different kind of high.
Vipul Rikhi
Sufi music has always been an expression of peace, love and freedom. And that's exactly what the Mann Fakiri music concert aims to offer. Organised by a dymamic duo comprising Surendra Singh Negi and Vipul Rikhi, the concert will be held at three different venues in the city, starting with Shilparamam on November 25.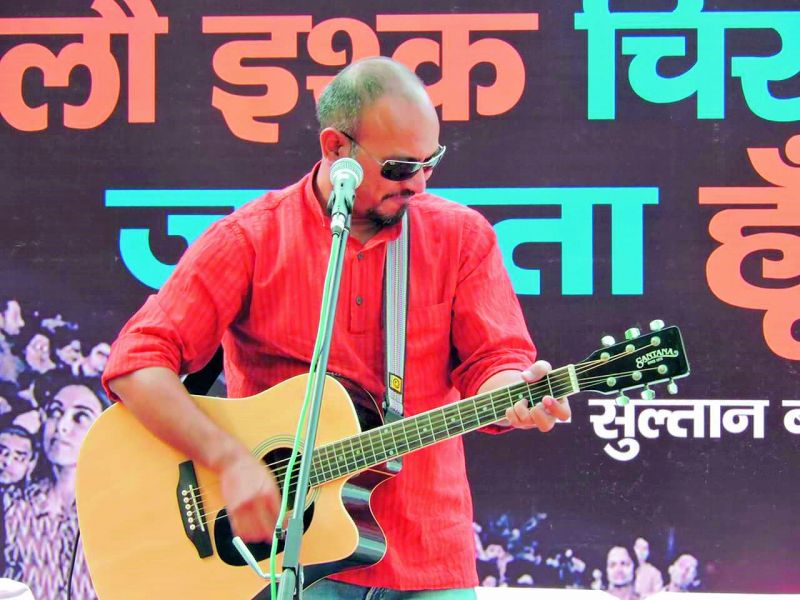 Surendra Singh Negi
Surendra's love affair with music is as unique as his compositions. Being an assistant professor in the Hispanic and Italian studies department at the English and Foreign Languages University (EFLU), he draws inspiration from his surroundings and his travel experiences. Whereas Vipul is a Bengaluru-based poet and singer who mainly sings folk compositions by Kabir. "With Mann Fakiri, Vipul and I are planning to bridge the gap between Sufi and independent experimental music. Generally, when Sufi songs are performed, it is done without any musical accompaniments or with a simple acoustic guitar. But at Mann Fakiri, we will use Indian classical instruments like the tabla and the flute to give it an edge," says Surendra.
Elaborating further about the concert and his collaboration with Surendra, Vipul says, "I had come to Hyderabad for a concert when we got connected and then onwards, we have stayed in touch and decided to do a concert together." He adds, "I will be singing folk songs, mainly Kabir's and some bhakti and Sufi songs. Bhakti poetry enables us to get in touch with the inner truth and realise our connection with the almighty." On the other hand, Surendra has this to say about teaming up with Vipul, "It's a great experience, even though we haven't collaborated for any work earlier. The experience is turning out to be great. After we are done with performing at three locations in the city — Shilparamam, Lamakaan and Alliance Française — we are planning to take the concert to other cities too. Next month we will be going to Delhi to perform."Surendra also reveals that communal harmony will be the focus of their performance. "Our music is different but it will strike a chord with the audience. We sure will get the best of both the genres," he concludes.
Latest News
Most Popular
Columns