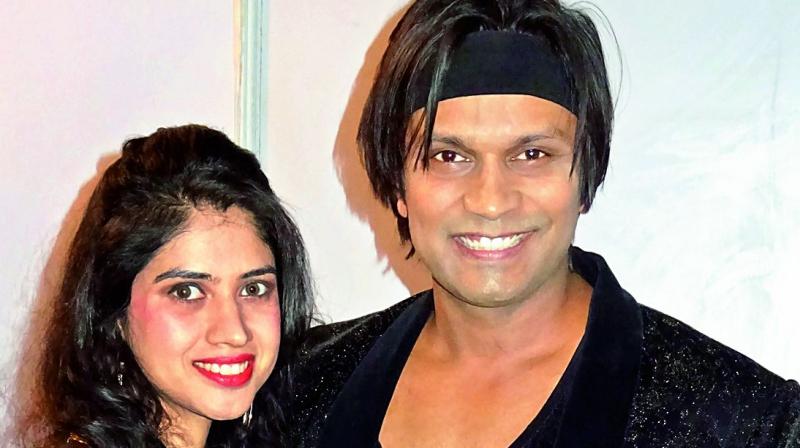 Jimmy Felix, along with Shivangi Bhayana, was in the city recently to give a performance of Bollywood and Indi-pop music.
"Of late, there have been major changes in the music industry," said Jimmy, adding, "When I won the reality show Channel (V) Popstars Season 2, it was the wave of Indi-Pop. My album Chandu Ke Chacha sold more than three million copies. Over the course of time, 'Bollywood' songs started dominating the music scene and most of the well-known names like Shaan, Bombay Vikings Neeraj Shridhar and Mohit Chauhan forayed into the Bollywood industry. Later the advent of internet and social media transformed the music scene.
"There is a big opportunity to showcase new talent online and bring in 'original songs'. But all the costs have to be borne by the musicians themselves. The online opportunity is only to give the much-needed introduction to the music world. Ultimately, the commercial considerations would only depend on 'live shows' that an artiste can get out of such showcase," he said.
"My co-artiste Shivangi Bhayana hails from Canada and has given background score for many regional language films such Punjabi, Gujarati and Tamil films etc., in addition to Bollywood films. She has worked alongside Canadian artists DJ HMD, Bob Mann, BattleKat, Prince Ghuman, and Aslam," said Jimmy about his fellow performer.
The artiste also had few words for budding performers. "Follow your heart. Work hard and be passionate about your assignments. Believe in yourself and be on the 'right track'. Hyderabad has been a great city. I have had five shows in the last 45 days — mostly corporate shows. People from all over India reside here and it's always nice to perform before such an 'all India' audience."
The writer is a musician, creator of the 'Jaywant Guitar'and a freelance photographer