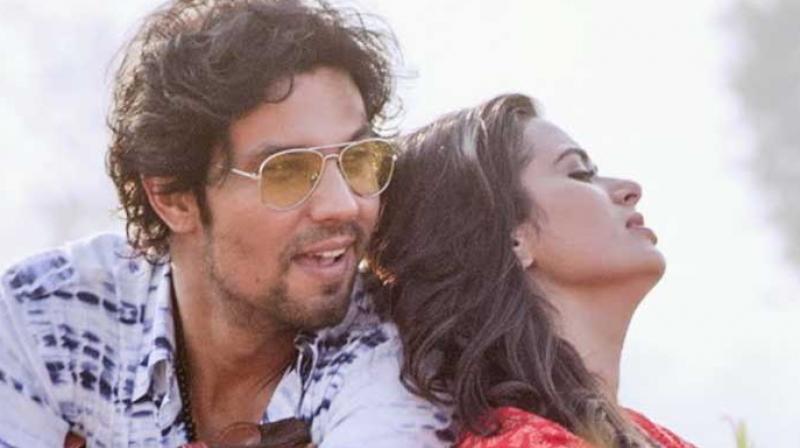 Rating:
Director: Syed Ahmed Afzal
Cast: Randeep Hooda, Piaa Bajpai, Akshay Oberoi, Rajniesh Duggall
It may be difficult to bring out the underbelly of blood mafia and also entertain with a subject as serious as this, but director Syed Ahmad Afzal manages to strike a thin balance ensuring audiences get both of it.
In a place where some would do anything to become rich, Afzal chooses Karnal as its backdrop to expose blood corruption and its modus of operation. He backs it with a lot of research and detailing which makes you wonder ' How do people even think of a way like this to earn money'.
Here the face of blood mafia is Shankar (Randeep) who is loved by his people, though he claims in one of his many hard hitting dialouges ' Naam Shankar hai par Bhagwaan nahi hoon'. (My name is Shankar but I am not god)
To begin with dialogues (Syed, Pankaj) is one of the many reasons why the movie works. They keep you involved as an audience throughout the film. It was backed by a very sharp performance by Randeep Hooda who convincingly pulls off the role with so much of variety. As Shankar, he gets into the skin of the nitty gritty of the character and holds the entire film on his own shoulder. Put together his body language, his Haryanvi accent, his costumes, and together they make for a wonderful performance to watch.
The film appears to be going slow in portions when you feel the topic can move on. However, the director from the first scene itself makes an attempt to never really rush into scenes. Even the background music by Mathias Duplessly syncs well with many intense scenes but Bawli Booch songs stands out from the rest of the tracks.
Poonam (placed by Pia Dixit), who manages to speak 'Rapidex English' has a lot of sincerity in her performance. She makes a promising debut and wins heart with her acting. Akshay Oberoi also manages to find his place under Randeep's towering personality. Rajneesh Dugal as a tough cop makes an impact. Meenakshi Dixit, who plays Randeep's love interest, is seen in an extended cameo.
The smaller characters with few scenes have also kept their performance in par with the leading cast.
As a whole, the film does manage to raise issues with a strong point without being preachy.
...