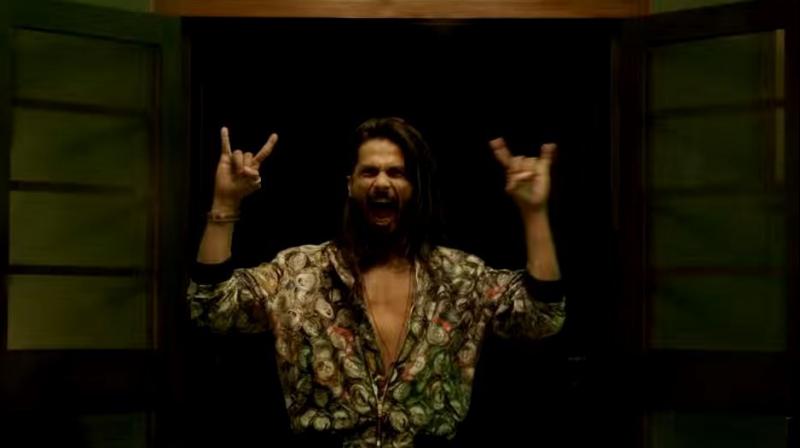 Rating:
Director: Abhishek Chaubey
Cast: Shahid Kapoor, Kareena Kapoor Khan, Alia Bhatt, Diljit Dosanjh
Truth be told, a movie which highlights the sad affairs of a state being addicted to drugs, is not easy to watch. The hard realities of how drugs are smuggled from across the border, and the ruthless people behind this business is what director Abhishek Chaubey brings to light in Udta Punjab. However, he majorly tracks the journey of 4 individuals, Tommy Singh (Shahid Kapoor), Sartaj Singh (Diljit Dosanjh), Dr Preet Sahni (Kareena Kapoor Khan) and Mary Jane (Alia Bhatt) whose lives are deeply affected by this menace.
Abhishek doesn't waste any time exploring the unnecessary. He sticks to the brief and within the first 10 minutes, gives us a first hand account of how drugs make their way into the country. This route also happens to be one of the most important routes used to smuggle brown sugar from Pakistan into many areas of Punjab.
With his third film, Abhishek has pushed the boundaries of commercial cinema with his unique storytelling skills. He unfolds several layers of well crafted characters within the first half of the film. There is Tommy Singh, who is the youth icon of Punjab and a rock star known to make songs that revolves around the theme of drugs. However, one fine day his career comes crashing down and he goes on a self-discovery journey to find his true calling.
Sartaj Singh, a cop tracking down the smuggling and consumption of drugs in the state. His story reveals the police department's involvement with the drug lords to ensure hurdle free supplies.
Dr Preet Sahni, who is working tirelessly to make Punjab a drug free state, is the main voice of the film. In this dark and grim storyline, her character stands out as a ray of hope. She runs a rehab centre for kids and helps them get rid of the addiction.
Alia's performance as a field worker is commendable. Her struggle to escape the harsh reality is met with horrific consequences but she is a fighter, who survives the storm. The impact is such that it will stay with you even when you leave the theatre.
Abhishek's arresting narrative that ties Punjab's drug crisis with its politics, gives enough space to all the characters to grow on you. A very smooth and engaging screenplay by Sudip Sharma ensures there is never a dull moment in a film that runs for around 2 hour 20 minutes.
Abhishek flawlessly brings out the best in his leading cast by pulling them out of their comfort zones. Shahid breaks all barriers in bringing a drug-induced rockstar to life. Kareena delivers a strong and hard hitting performance with such ease. Although this is Diljit's first Hindi film, his sincere performance will strike a chord. Alia Bhatt comes out in flying colours with her perfect Bihari accent and a performance that will leave you in tears.
The way Abhishek uses Benedict Taylor and Naren Chandavarkar's background music to aid its storytelling is laudable. The song Ikk Kudi sung by Shahid Mallya and composed by Amit Trivedi brings a glimmer of hope in the otherwise dark film.
Don't watch Udta Punjab because it was embroiled in controversies but because its a story not many would have dared to tell.
...