Entertainment
Love Sonia movie review: Functional drama about some ugly stuff
Deccan Chronicle| Mayur Sanap
Published on: September 11, 2018 | Updated on: September 14, 2018
The film talks about the burning issue of sex-trafficking in helpless minors but the plot here relies heavily on contrivance.
'Love Sonia' was premiered at the London Indian Film Festival 2018.
Director: Tabrez Noorani
Cast: Mrunal Thakur, Freida Pinto, Manoj Bajpayee, Richa Chadda, Anupam Kher, Adil Hussain, Rajkummar Rao, Sai Tamhankar, Riya Sisodiya, and Demi Moore.
Director Tabrez Noorani's Love Sonia is a very sad and jarring drama about some of the most atrocious behavior of humankind. The film has an honest voice and opinion on the underground sex slave trade it portrayed. Yes, he puts a very important subject matter on display; sadly it is not enough to have good intentions in order to make a good movie. Love Sonia deals unflinchingly with the realities of sex-trafficking, but with the sensitivities made for TV program. Despite the inclusion of terrific star cast, this potentially harrowing experience is rendered weaker by some implausible contrivances and a fairly average script.
Mrunal Thakur plays Sonia, a young girl that is raped, beaten, but still determined to find and protect her sister Preeti (Riya Sisodiya), who has been thrown into a brothel triggered by her father's (Adil Hussain) unthinkable actions. The major part of the story is about how Sonia makes every possible effort to reunite with her sister.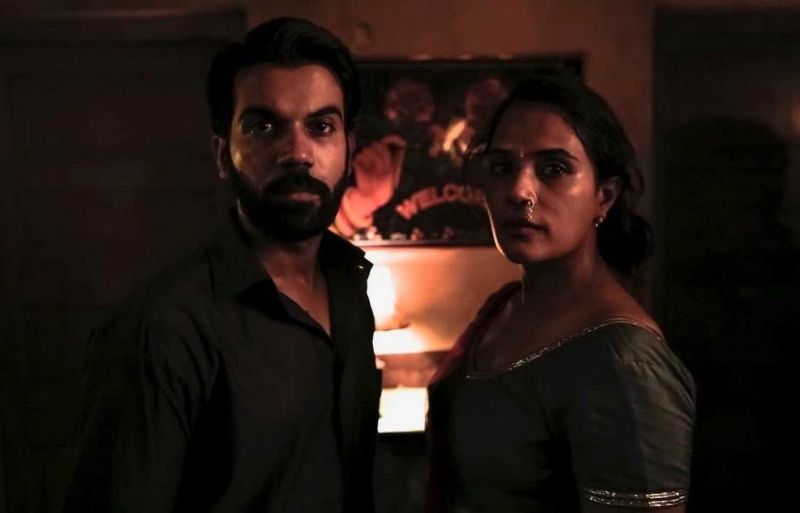 Rajkummar Rao and Richa Chadha in a still from the film.
The film 'exposes' the tragedy of sex-trafficking in helpless minors but the plot here relies heavily on contrivance. Director Noorani tries to picture the horrible situation in human trafficking, but his story feels manipulative. The storyline quickly establishes the main characters before submerging the viewer in a brutal world of abduction, rape and human slave trafficking. But as the film progresses, the actions become repetitive which softens the intensity that occurs at the beginning of the drama. There are very few nuances beside what you might find in a substandard TV crime show.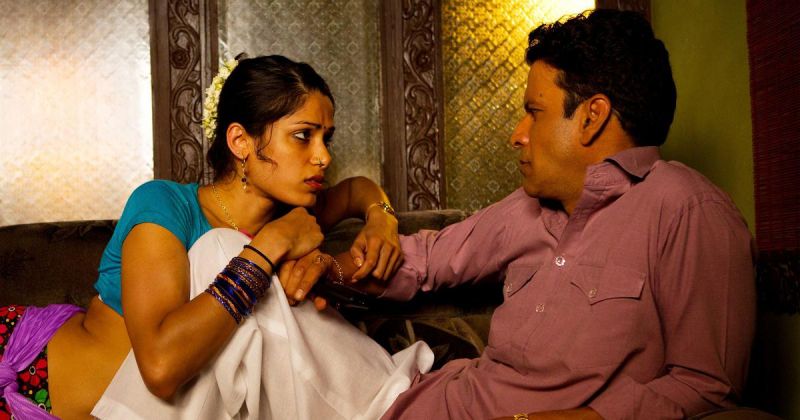 Freida Pinto and Manoj Bajpayee in 'Love Sonia'.
The cast is superb, especially Mrunal Thakur and Freida Pinto. Thakur gives solid performance as Sonia. She is fragile and fearful, but she's also strong and brave. Mrunal brilliantly brings out these nuances to deliver a compelling act. Freida surprises with her fine hold on her character. Anupam Kher and Manoj Bajpayee give breakout performance in their dark roles. Richa Chadha, Rajkummar Rao, Sai Tamhankar, Riya Sisodiya and other provide an able support.
The film keeps you occupied in parts and draws you into the lives of the characters as if you were there as a reluctant observer. In the end, despite a certain emotional void created by average plot, Love Sonia is an honest attempt in portraying authentic horror of an issue clearly so close to filmmaker's heart. It is a shame then this essential story was not further fleshed out to make it wholly persuasive.
Watch the trailer here:
Latest News
Most Popular
Columns