Entertainment
Student Of The Year 2 movie review: A fluffy, forgettable campus romance
Deccan Chronicle| Mayur Sanap
Published on: May 10, 2019 | Updated on: May 10, 2019
The Karan Johar produced film is silly and formulaic with stock characters who are just pretty to ogle.
'Student Of The Year 2' poster.
Director: Punit Malhotra
Cast: Tiger Shroff, Tara Sutaria, Ananya Panday, Aditya Seal, Sameer Soni and others.
'Student Of The Year 2' (SOTY 2), a sequel to 2012 film of the same name, is yet another launchpad for two newbies in Bollywood. While this new installment in the franchise has no connection with the previous film, it introduces two pretty ladies Tara Sutaria and Ananya Panday to the audience as Tiger Shroff does the most heavy-lifting (literally). These types of movies should be 'light', enjoyable and cleverly produced no-brainers, but even at this SOTY 2 disappoints big time. The high school drama promises all the glitters and glosses with candy floss romance but fails to mark in the most important aspect - script.
The film is set in Dharma Productions' quintessential dreamland masqueraded as the school. The school shown here is Saint Teresa's High School in Dehradun. Rohan (Tiger), a high school student with supermodel physique, enters Saint Teresa with a sports scholarship in pursuit of his childhood love Mia (Tara), who aspires to make it big in life. Shreya (Ananya), a rich eccentric girl, creates nuisance in Rohan's life because..well, she is rich. In an unexpected turn of events, Rohan is kicked out of the college but a love triangle forms between the three.
Meanwhile, the college competes with other contemporaries for the Annual Inter-College Dignity Cup. Manav (Aditya Seal), the most sought-after boy in the college, challenges Rohan to fight for the most prized possession, the Student of the Year trophy. Who will finally win this prestigious trophy?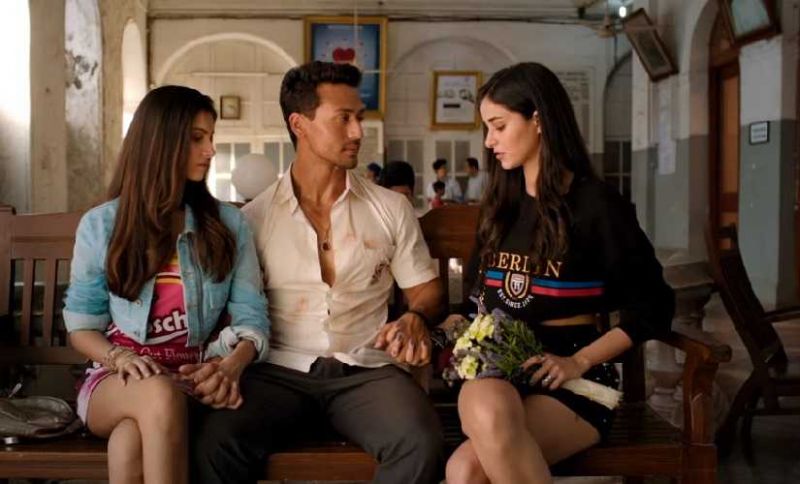 A still from the film.
SOTY 2 is an impossible blend of attractive, athletic teens who learn their own lessons in acceptance and find a way to succeed amidst high school politics. The film is nowhere near funny enough to succeed as a comedy, nor serious enough to work as a drama. Punit Malhotra's direction proves incapable of striking even a faint comedic spark. There's no heartfelt bond between the generic main characters, no emotional drive or urgency or pithy observations about life and high school.
This wanna-be romantic-comedy is hanging on to every cliché and tripping over every bad joke in the book. There are too many ridiculous situations and you might overload your brain with it looking for sense. There is no plot or character development, and all of these supposed high-school characters seem more like kindergartens. The sappy dialogues are bested by the childish, uninspired score that simply jumps in and out without any pretext or introduction.
The film not only features bad actors, but it also has terrible lines and terribly stereotypical characters! This film portrays high school a place full of cliques which is also a stereotype! Though it tries to portray a good message, the amount of stereotypes in the film almost negates the message it's trying to send.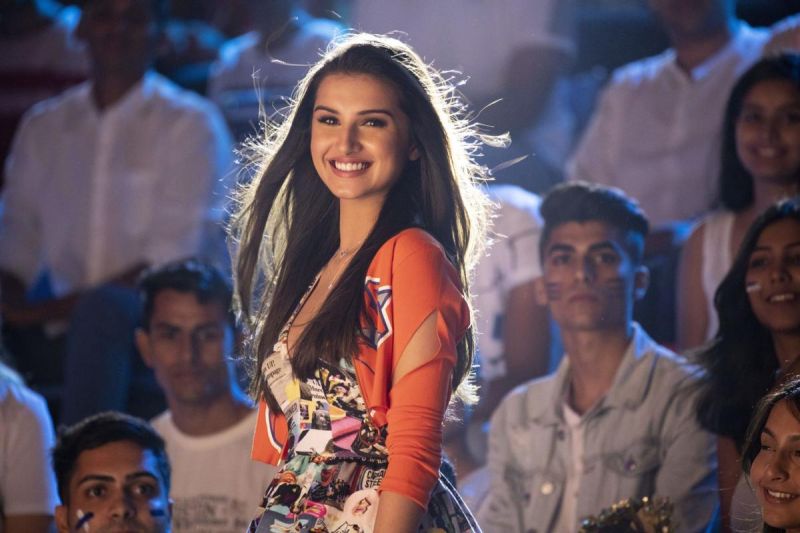 Tara Sutaria in the still from SOTY 2.
The acting is laughable, I mean, none of these pretty faces can actually act. They are just there so girls can swoon over the guys and boys can fantasise the girls. Tiger Shroff keep on changing his limited two shades of emotion. Debutante Ananya Panday and Tara Sutariya look confident but both lack the charm. Can't blame the actors, it's probably just the absolutely rubbish script.
At the end, SOTY 2 is just a silly, formulaic film with stock characters who are just pretty to ogle. It's a bit crude, a lot illogical and you might have to be in a certain state of mind to enjoy a film this silly.
Watch 'Student of the Year 2' trailer here:
Latest News
Most Popular
Columns