Entertainment
Romeo Akbar Walter movie review: Story lets the film down
Deccan Chronicle| Mayur Sanap
Published on: April 3, 2019 | Updated on: April 4, 2019
While the story does lack an intellectual plot to make this intriguing enough, John Abraham carries the film on his shoulders.
John Abraham in the still from 'Romeo Akbar Walter'.
Director: Robbie Grewal
Cast: John Abraham, Mouni Roy, Jackie Shroff and Sikandar Kher.
John Abraham's latest star vehicle Romeo Akbar Walter (RAW) is a spy thriller that is set against the backdrop of the Indo-Pakistani War of 1971. The film is said to be inspired by true events. Directed by Robbie Grewal, the film promises to be an exciting journey of an undercover RAW agent, but about halfway through, it loses the courage of its convictions and opts for Bollywood artificiality instead.
The film tells the story of Romeo (Abraham), a bank employee, being recruited by the RAW to be a spy for them in Pakistan. Srikanth Rai (Jackie Shroff), chief of India's intelligence service, mentors Romeo in order to send him to Pakistan to collect confidential information. Romeo becomes Akbar and begins to leak secrets to Indian authority about Pakistan's plans of bombing an Indian air base. Will Romeo succeed in this deadly mission?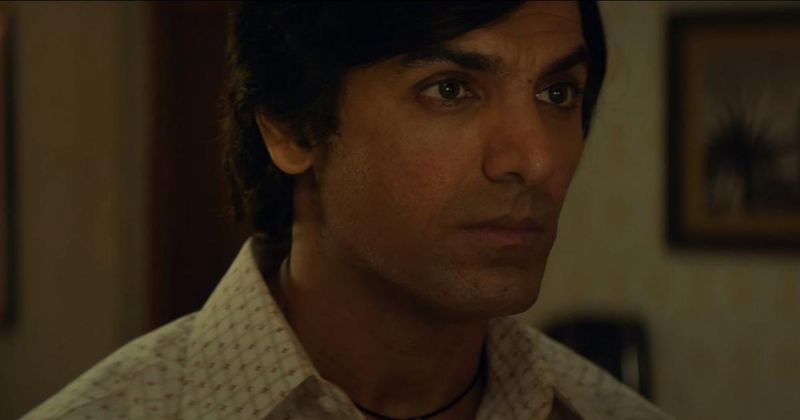 A still from the film.
RAW has a thrilling plot on paper, but somehow the execution of it is rather muted. The storyline is very typical, almost so typical that you keep wondering if you missed something or it is merely just that brainless and redundant? The answer is yes. It is a film that takes what could have been a grand throwback to the espionage thrillers of yesteryear and turns it into a brainless thriller. The director, Robbie Grewal feels sluggish here. It feels as if he knew the film was bad and tried everything to get it to work but it, unfortunately never comes to flotation.
The film does try to explore some of the mental and moral anguish taking place deep in Romeo's tortured soul. But uninteresting screenplay keeps the film from becoming anything more than Bollywood idea of a spy flick. This film has all the trappings of a standard espionage thriller - a major star, multiple settings, violence, emotional conundrum of main protagonist - typical for major productions today, yet they do not come close to making up for the film's shortcomings: predictability, shallow characters, almost non-existent character development, all of which produces little, if any, dramatic impact. It can't help but feel like a very standard spy thriller, going through the motions and various clichés of the genre.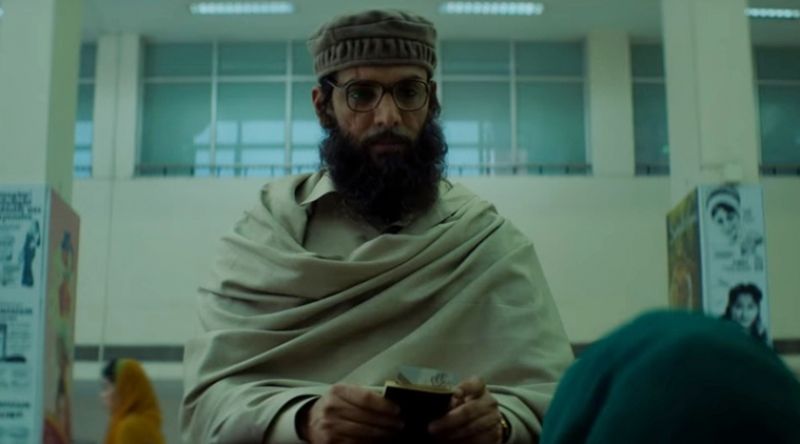 Even though the illegal immigrant is in danger in Pakistan, and is wanted by Pakistanis, the dangerous situation still feels very much controlled and safe. In other words, there is little suspense and thrill delivered by the film. The editing is sloppy, the action sequences get considerably ridiculous and the dialogues are flat, which add another campy vibe to an already far-fetched story that takes itself way too seriously. There is simply no energy, no tension and no drive.
Despite these faults, RAW does showcase a good performance from John Abraham. While the story does lack an intellectual plot to make this intriguing enough, John, with his impressive looks, carries the film on his shoulders and moves full speed ahead even when the film doesn't seem to be going much of anywhere. All other characters are really flat without any depth.
A good spy thriller has to have a plot that is plausible. That is something RAW lacks. With a very old-school esque tone and lacking on some mystery, this film is quite a forgettable affair. See it if you are a John Abraham fan, but if you want to see a haunting and exciting espionage thriller, select another.
Watch the trailer here:
Latest News
Most Popular
Columns