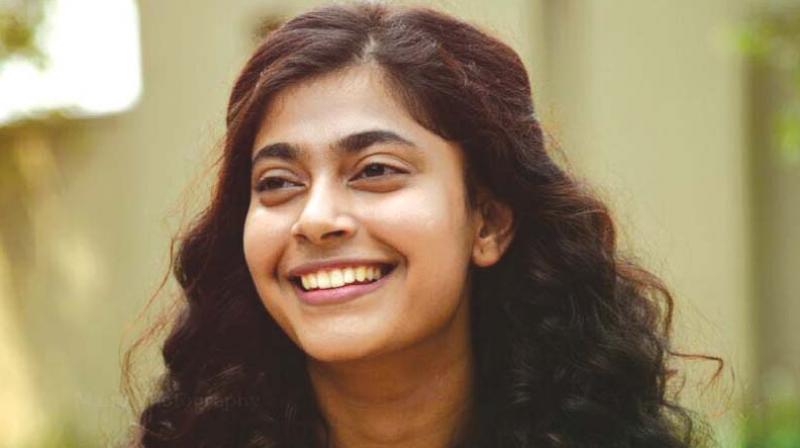 Without an iota of doubt, all her co-players, including Renjini Haridas and Saiju Kurup admit that Parvathy Nambiar is one of the best players they have in league. The tough sportsman spirit in the Leela actor is evident in the way she moves and smashes. At the Celebrity Badminton League (CBL), Parvathy's skill was the best that was in display. "I never expected to get an opportunity like this in my life. In the first place, coming to cinema was not even a part of my dream, so then getting an opportunity to play with my co-stars is like bringing the fighter out," says Parvathy.
So how does she play so well? "I used to play badminton during school days and was a state-level player. But playing for the Amma Royals team, especially with Chackochan ( Kunchacko Boban ) and Jayaram ettan, it doesn't feel like a celebrity event. They are very good players and there is a good cause to the competition. Before I started, I had no idea that this was such a big competition," says Parvathy.
Asked about her fitness secret, she says, "I am actually a big foodie and not very fitness conscious. I reduce and gain weight for roles. But thankfully, my body physique is in such a way that I don't put on weight. For me, it is all about maintaining a healthy physique," says Parvathy. Parvathy is also acting in the movie Sathya with Jayaram and Roma. "It is a travel story and my character's name is Milan. Jayaram's character is travelling for a cause for Milan," says Parvathy.
As the limelight falls on the talented Parvathy, she says she continues to remain the same. "I have not changed, but the way people have looked at me changed and that has not affected my freedom. Who doesn't like a bit of fame," cheers Parvathy. A professional dancer as well, Paravthy signs off saying she is content with what she has achieved so far. "I am happy with what I have achieved so far. I have no big dreams. I will achieve whatever I can do with the best of my ability."
...