Entertainment
Gayathri looks to shine at home
Deccan Chronicle| Vidya Nair
Published on: September 17, 2017 | Updated on: September 17, 2017
Malayali girl Gayathri Venkitagiri who started her career in Kannada,Telugu and Hollywood movies hopes to work in Mollywood soon.
Gayathri Venkitagiri
Gayathri Venkitagiri is probably one among those in showbiz who are very rare to spot in the present setup where contacts and networking play a prominent part to help actors get roles. But she is an actor who is pretty happy with the way her career is shaping up. Unlike other Malayali actors who, after opening the innings in their homeland, jump to other languages, Gayathri started her career with Kannada movies. She then did Telugu movies, a short film The Big One in Hollywood and then another Hollywood movie The Ryde.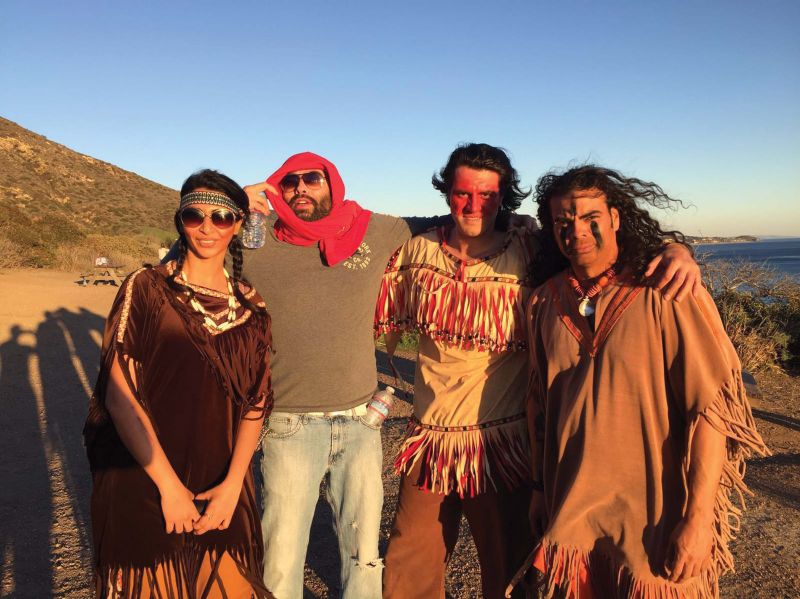 But the most interesting part is that all these projects she did came her way just because she was apt for doing those roles. "I know it is very important to make contacts because you need to make directors, producers and other people associated with movies know that you exist and that you are passionate about doing films. But I don't know why, I am very bad at it. I do not like irritating people asking them to consider me for a role. If a role has to come my way it will definitely land up in front of me and I will be doing that movie," says Gayathri, who also stresses on the fact that one of the reasons she doesn't attempt to ask for roles is that she is very particular about doing movies where her role is genuinely important for the movie.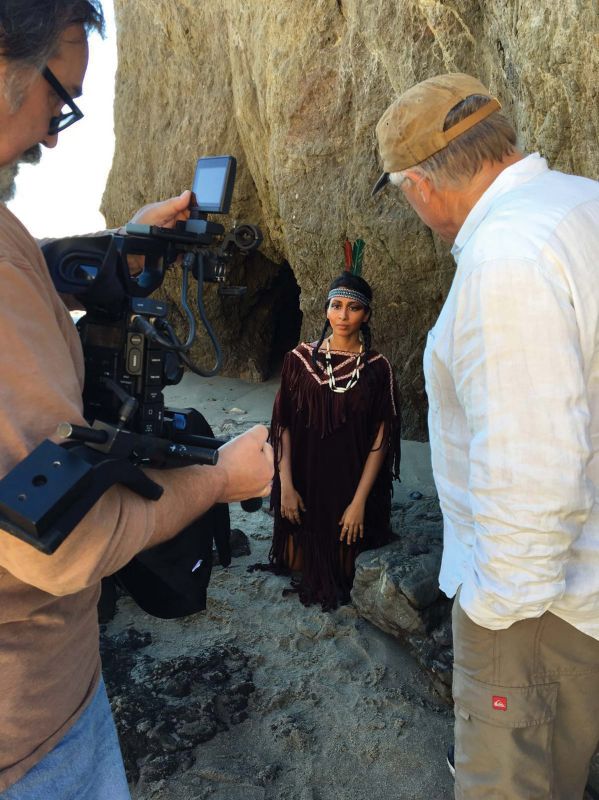 Gayathri on the location of her Hollywood movies
"If a director or producer gives me a role after the requests I make, I ought to do that role even if it doesn't match with my principles as I can never let down a person who trusted me,"
She then reveals without any hesitation that she is not in a hurry to make it big and was not afraid to sit at home. Last year she did not receive a call for any movie. However, she is busy this year and is also in talks to act in a Malayalam movie with Biju Menon.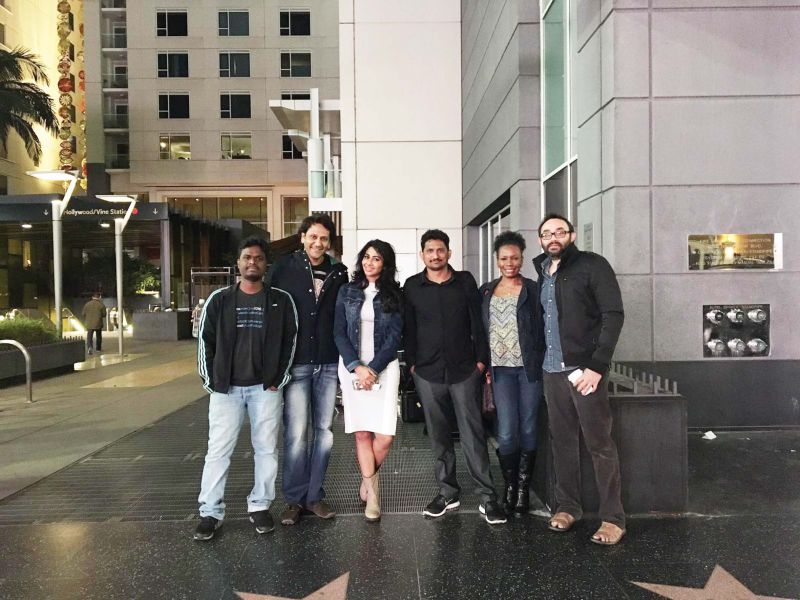 Gayathri on the location of her Hollywood movies
Gayathri, who hails from Kochi, is a mechanical engineering graduate and wanted to pursue higher studies when somebody saw her at a college function and suggested her name to Kannada movie Shravana's director, which opened a new world in front of her. She slowly fell into the slot as she started observing actors and trying out new things.
When asked about her Hollywood experience, Gayathri says that it was literally like a school for her, which taught her one of the biggest qualities a person requires — professionalism.
"Things in Hollywood are very sorted out and the people know the tasks they are assigned well. It's not that the director is the only person responsible for everything. If the shots get delayed then it is the assistant director's job to even prompt the director on the same. This really shows how professional and committed they are towards their job," she says. She got the call for The Ryde as its producer was friends with the producer of one of her Kannada movies. It was her experience doing the short film that persuaded her to act in The Ryde even without any remuneration. The movie deals with a serial killer who becomes a taxi driver and some of the incidents associated with it. Gayathri is relieved and happy that her role, despite not being a major one, was an important one and that none of her performances have been edited.
Gayathri, however, says that she is looking forward to working in Malayalam as it is her mother tongue. Even her family watches only Malayalam movies. Ask her whom she idealises, pat comes the reply, "Mohanlal is like my God. I watch all his movies and dream of working with him one day."
Despite being busy with shooting schedules, Gayathri finds the time to watch Malayalam movies as she says that Malayalam actors have a lot of substance and that actresses in Malayalam have a lot more to do in terms of character when compared to Kannada and Telugu movies, where glamour is what rules the industry.
"It is actually a mutual thing; the audience there is different from our state. Malayali audiences require intelligent movies, even if they are comedy flicks. Whereas in Karnataka and Andhra, people are more concerned only about entertainment. Moreover, they only like to see heroes as the central characters of the movie and are a bit reluctant to watch women-centric movies. Therefore, the directors also make such movies that are expected to do well on the box-office. No one can actually be blamed. It's just the nature of different cinema industries that we need to accept," she says, agreeing on the fact that this is also a reason she takes time to select roles.
Latest News
Most Popular
Columns