Entertainment
Giving voice to vanishing languages
Deccan Chronicle| Vandana Mohandas
Published on: December 12, 2018 | Updated on: December 12, 2018
Bobby Sarma Baruah, who makes independent films on folk culture and myths of Northeast India.
Bobby Sarma Baruah
"If we have a dream, no matter what all stands our way, we will definitely achieve it." As she stresses on each word, Bobby Sarma Baruah's eyes twinkle with conviction and confidence. Just three feature films old, the Assamese filmmaker has brought to the International Film Festival of Kerala (IFFK), in her first experience of the jamboree, her latest — Mishing — made in Sherdukpen dialect.
"It's the very first movie made in the language," she says, adding, "It's a dying language; hardly 4,000 people in Aka and Monpa ethnic groups in the villages of Rupa, Jigaon, Thongri and Shergaon in Arunachal Pradesh speak it. The idea is to preserve the language which is on the verge of extinction."
Mishing (The Apparition) is based on an eponymous novel by noted Assamese writer Yeshe Dorjee Thongchi, which focuses on a folklore about spirits of people who are dying. The film, set in the 1980s, has its screenplay penned by Thongchi himself. Almost all the artistes in the film are local people from the language-speaking communities.
Bobby has always been making indigenous independent films on folk culture, myths and rituals of Northeast India. She started off as the director of various short films, quickies, documentaries, music videos and TV serials, most of them based on ethnic diversity and vanishing folk art forms. Her first feature film in Assamese, Adomya, was a spiritual journey of a single mother, ostracised over HIV infection. Her second, Sonar Baran Pakhi, a biopic on late folk singer Padma Shri Pratima Barua Pandey, was made in Rajbanjshi language.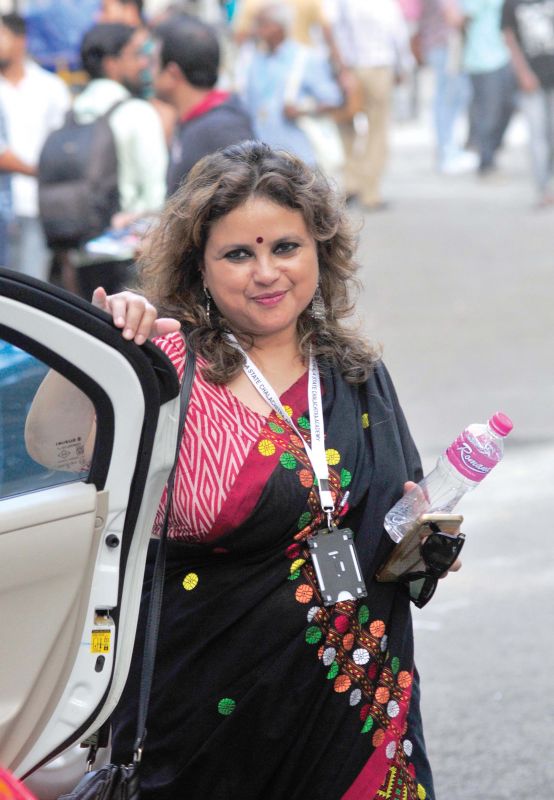 Explaining her mission, Bobby asks, "Why do languages die? When Hindi takes over, people stop talking and slowly, it fades into oblivion. These languages have no script; they are just orally passed down the generations. When there's no record of it in literature or art, everyone forgets its existence."
What makes her attempts to revive the languages very interesting is that none of those is her native tongue. "Rajbanjshi is closer to Bengali and I don't speak it. Sherdukpen is Greek to me and I work with the help of a translator. But I believe in a cause and for that, I would go to any extreme. I can even make a Malayalam film if I want," she smiles.
Bobby is determination personified. Married off at an early age, she joined college afterwards, burned the midnight oil while earning her graduate and two post-graduate degrees, ventured into filmmaking and now represents endangered languages and forgotten culture at global platforms, all the while shuttling between family responsibilities, motherhood and studies. "In a conservative society like ours, it has been a tough journey. But the struggle is what made the passion strong. Now when I look back, I feel that was the most beautiful period in my life," says Bobby.
Paving a lone path in a male-dominated film industry, too, has been tough. "It's very hard to make films that make you brood over them. There are no entertaining elements, you won't find a producer, and there won't be many takers for it. I know the huge risk and I am willing to take it. I make documentaries for the government and using the money, fund my projects myself. Mishing is produced by my daughter Sulakhyana Baruah, who has accompanied me to Kerala."
Bobby is very proud of the great women's movements happening all over the world and expresses solidarity with the MeToo wave in the entertainment industry. "It's a great movement. As a woman and as a filmmaker, I am very proud of it. It's great to see women courageously speaking out and men supporting them. I am quite hopeful of the future."
Signing off, she says, "People think women are stupid, good-for-nothing. They'd better cook and look after their family rather than making films. Proving them all wrong is a sweet experience."
Latest News
Most Popular
Columns