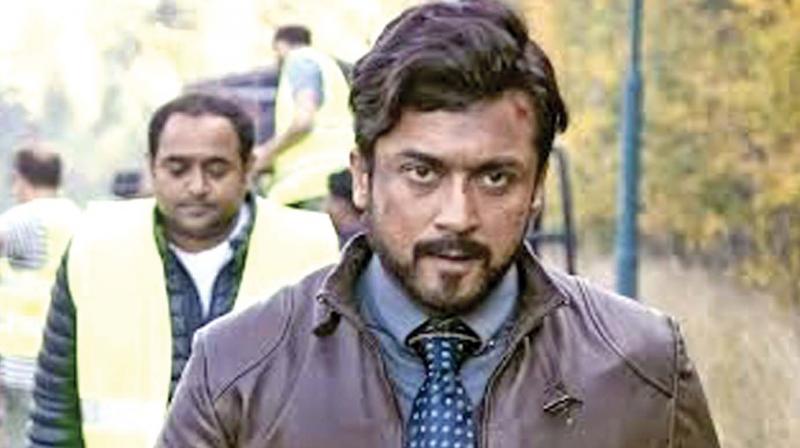 Piracy has been a never-ending threat for Tamil cinema. Suriya-starrer 24 is the latest film to get caught in this web. The film was pirated on the first day of its release in Bengaluru!
According to Qube Cinema, the digital service provider for the movie, the recording was made during the 9:45 am show of the flick at Screen 3, PVR Cinemas, Orion Mall in Bengaluru on May 6.
Shockingly, it was not from the general audience, but recorded by the theater operator with the use of a separate cable.
In the aftermath, producer Gnanavel Raja, who distributed 24, went on a hunger strike before the Producers' Council — while Sakthi Velan, head of distribution at Dream Factory, tweeted that the company had cancelled the digital license of Chennai PVR.
Meanwhile, Vishal helped nab a bus driver, who screened a pirated video of Vijay's latest film Theri. Having heard from sources that Vishal is one actor who constantly raises his voice against video piracy, one of the passengers travelling on the Chennai-bound bus from Bengaluru, alerted the actor after the film was screened. Apparently, Vishal had asked him to record a clip and send it to him. When the Avan Ivan actor got hold of the evidence, he took swift action and complained to a special squad from the anti-piracy wing, who stopped the bus near Maduravoyal and arrested the driver.
One may recall that in the recently-held press meet, for Maruthu, Vishal had voiced his concern about films like 24 being pirated — he even said he knew who was behind it!
...