Entertainment
TIFF '19 Diary: Caught between the year's sexiest film and an austere auteur
Deccan Chronicle| Suparna Sharma
Published on: September 9, 2019 | Updated on: September 9, 2019
In her first scene itself, Lopez, who plays veteran stripper Ramona, grounds the film while establishing her power and prowess.
Jennifer Lopez in the still from Lorena Scafaria's 'Hustlers'.
Sept. 9: If film festivals have a rule, it is to simply submit to the god of serendipity. Or, well, the whims and vagaries of life, directors, actors.
When you least expect it, a movie will either thrill and energise you, or, when you go in with hands folded, hoping to be transported to another world, to be swept by a story and its characters, it will bore the daylights out of you in such a painfully slow manner that you'd wish you had spent those never-ending two hours standing at the head of an escalator and watched metal steps form, rise and climb, again and again…
That would have been vastly more mesmerising and entertaining than the very elaborate bore-fest some great director, in collaboration with several great actors, is making you suffer.
It's Day 4 at the Toronto International Film Festival (Tiff) and though there still isn't a single film that has jumped out to be the year's best yet, I managed to watch a movie that's a game-changer, a thrilling ride and a feminist take on female grifters.
Writer-director Lorena Scafaria's Hustlers, starring the year's sexiest ensemble cast — Jennifer Lopez, Constance Wu, Cardi B, Julia Stiles, Keke Palmer, Lili Reinhart, Mercedes Ruehl — isn't just 2019's oomph-iest film, but it's also a text-book example of the difference been a male and a female gaze in movies.
The story of Hustlers, based on New York magazine's 2015 article, "The Hustlers at Scores", is about four real-life women — Samantha Barbash, Roselyn Keo, Karina Pascucci and Marsi Rosen — who worked at a strip club and, to tide over the 2008 economic collapse, created a daring and criminal business model. They would first entice, then drug and rob wealthy Wall Street clients of their bank balance.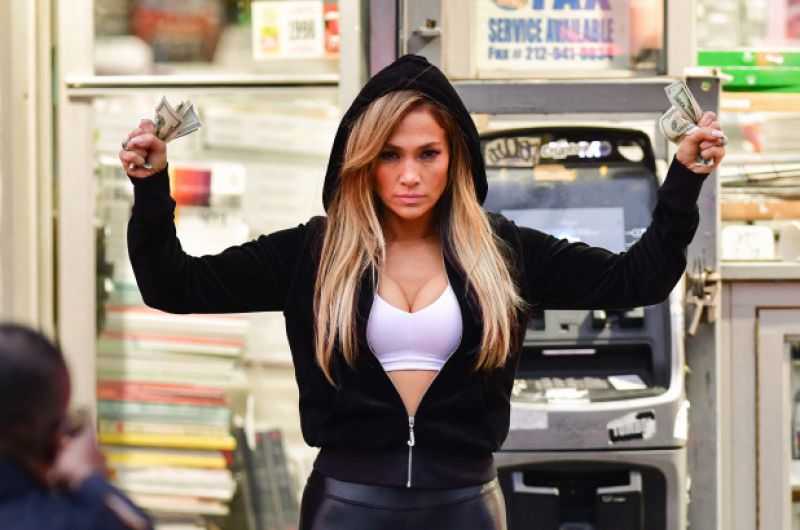 The film's USP is that leading the cast of very shapely actresses gyrating, twerking, thrusting and grinding their stuff is the hottest of them all, Jennifer Lopez.
In her first scene itself, Lopez, who plays veteran stripper Ramona, grounds the film while establishing her power and prowess.
With Fiona Apple's song, Criminal, setting the mood, Lopez struts on to the screen in heels so high and a body suit so fabulously flimsy that there is no looking away. She then twirls, writhes and does stuff with her body's perky parts and a pole that I have not seen any A-lister star-actress ever dare to do. The energy, the hot quotient is just insane and this scene is destined to get on to all the "Top 10 Hottest Scenes in Movies, Ever" lists.
But, more importantly, what sets this scene and Scafaria's film apart is the power Lopez exudes while owning the role of a stripper/pole dancer — it's the sort of adrenalin-pumping, I'm-the-lord-of-this-universe dramatic set-up and high-jinx execution usually reserved for male stars in a gun fight in a spaghetti Western, or on the floor of a plush office in Silicon Valley/Wall Street.
Lopez doesn't just work the floor and dance around and on the pole as a item of male pleasure and gratification. She executes the routine as a joyous sport in her playground from where she can, with the artistry and moxie of a genius, dominate and rule.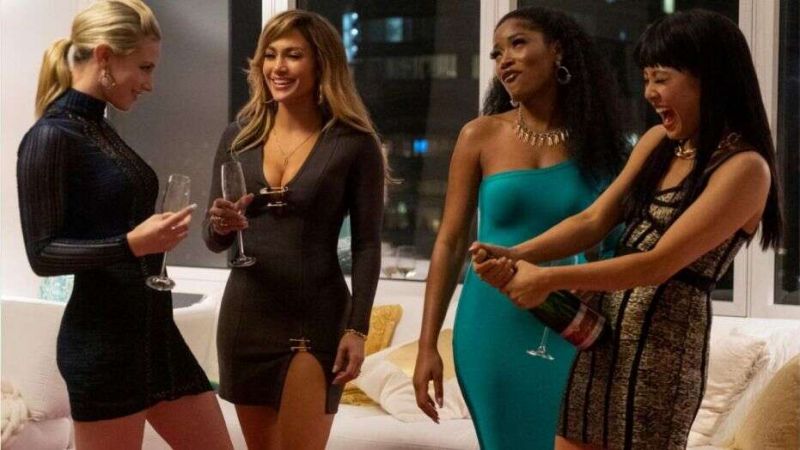 It's a role that requires more than just daring and taut, ripped thighs and abs. It requires an equal measure of commitment and submission to the role, body confidence and control, but also the ability to strip oneself of all inhibitions and vanity.
Lopez, who recently turned 50, doesn't just nail the role of the head honcho of a pole-dancing criminal enterprise, but brings such zest, zip and high-wattage to the film with her acting and swag that I think an Oscar nomination is in order.
The Austere Auteur, or, the Granddaddy of Art Cinema
At the other, extreme end of the spectrum of cinema lies the Portuguese auteur, Pedro Costa, whose latest film, Vitalina Varela, premiered at Tiff.
Called the "Samuel Beckett of cinema" by the Guardian's film critic, Peter Bradshaw, Costa's films are a dance of chiaroscuro — the play of light and darkness — in which actors' faces, bodies, a wall, a door, a beam of light, the land and its politics are stripped of all pretensions and presented with such starkness that, as you watch his film, an uneasy sense of despair at the tedium and yet pointlessness of life sets in.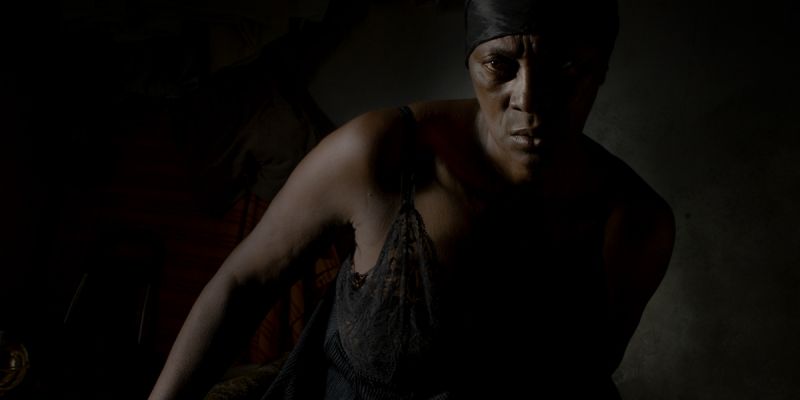 Vitalina Varela is a master class in many things, including in how to visualise and then frame, most beautifully, the most dismal and depressing.
The film is a sequence of frames and long, still shots of stunning austerity and aesthetics. Actors either walk into a frame and then exit, with the camera holding still for a long time before and after, or they strike a pose as if it were their last, final attempt at living, and then stay frozen in it for a long time.
The plot is not incidental, but feels almost superfluous.
Vitalina Varela seems to be set in a decrepit town that's been pushed to the edge of the world and is now shedding itself, one cement chunk, one brick at a time. It feels as if time simply decided to lean on one of the crumbling walls and wait for the end.
That is partly true. Vitalina Varela is set in Fontainhas, the now-vanished Lisbon neighbourhood that Costa began chronicling over two decades ago with his masterful trilogy -- Ossos, In Vanda's Room and Colossal Youth.
Costa's Vitalina Varela, like his previous films, is also a master class in trying to stay awake. The stillness is soporific. I must have dozed off at least four times, waking up every single time to marvel at how long the camera and the actor had been locked in the same, stunning, affecting frame.
Despite that, I am glad I watched my first Pedro Costa film, because I don't think I am going to be queuing up for another one for at least the next two-three years. I will, however, be buying myself a ticket to ogle at and then doff my hat to Ms Lopez while hoping and praying that Indian censors certify the film, but don't inflict their moral sanctimony on it.
Latest News
Most Popular
Columns