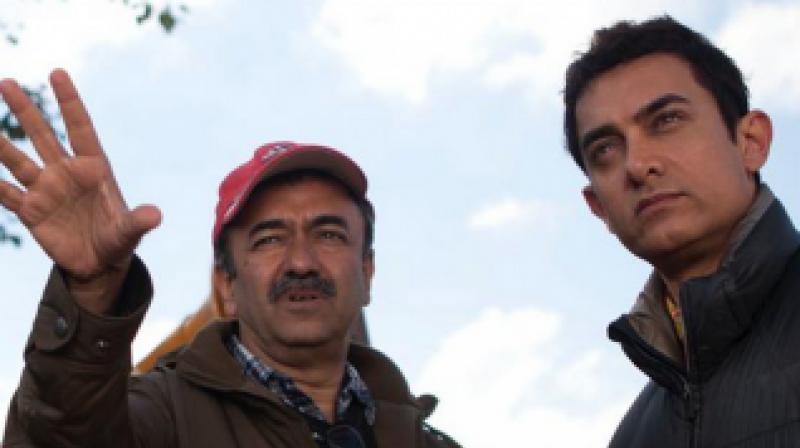 Mumbai: Filmmaker Rajkumar Hirani today said he had offered the part of Sunil Dutt to Aamir Khan for the 'Sanju' biopic but the superstar was reluctant to play an older character after 'Dangal'.
Khan recently revealed that he was offered the role of Sunil Dutt in the biopic, but he was more keen to play the lead role, which was already with Ranbir Kapoor.
When asked about this, Hirani said, "Aamir is a friend and whenever I write a script, I narrate it to him to get a reaction. I had narrated this to him as well, not with the intention of casting him to play any role (but because) he reacts very interestingly to the script. Out of greed I asked him if he would play Sunil Dutt's role."
The director said Aamir turned down the role but not without giving it some thought.
"He took it seriously and gave it a thought and said let's meet next week. When I met him, he showed me 'Dangal' and said 'I am already playing an older role, if my next film after this is again an older role, people will stop giving me young man's role', which was a valid argument," the director told reporters at the trailer launch of the biopic.
The entire star cast of the film was present at the trailer launch of the film which is scheduled to release on June 29.
...