Entertainment
Tanushree Dutta says #MeToo
Deccan Chronicle | DC Correspondent
Published on: September 26, 2018 | Updated on: September 26, 2018
The actress has opened up about being harassed by veteran actor Nana Patekar on the sets of Horn Ok Pleassss.
Tanushree Dutta
Actress Tanushree Dutta has opened up about a 10 year-old controversy and accused Nana Patekar of harassing her on the sets of the film Horn Ok Pleassss. Rakesh Sarang, who now produces the TV show Crime Patrol, directed the film and he as well as several others seem to have been part of a cover-up that led to the incident going unreported. Now, she's saying #MeToo in the hope of shedding light on what the film industry brushes under the carpet.
For those unaware, the incident occurred when Tanushree was shooting for a dance sequence in Horn Ok Pleassss, and her co-star, Nana, began getting too close to her and tried to grab her from behind. She was so shaken by the incident that she immediately left the shoot and quit the film. And though she never even registered a formal complaint, the Raj Thackeray-led Maharashtra Navnirman Sena (MNS) took strong exception to her allegations of Nana's indecent behaviour and wrote notes to various movie producer associations, asking them to blacklist Tanushree. Despite the fact that members of the media were present on set, no one stood by her and the actress was left to fend for herself. She ended up doing three more Hindi films — Ramaa The Saviour, Apartment and Rokk — and a Tamil one before vanishing into oblivion.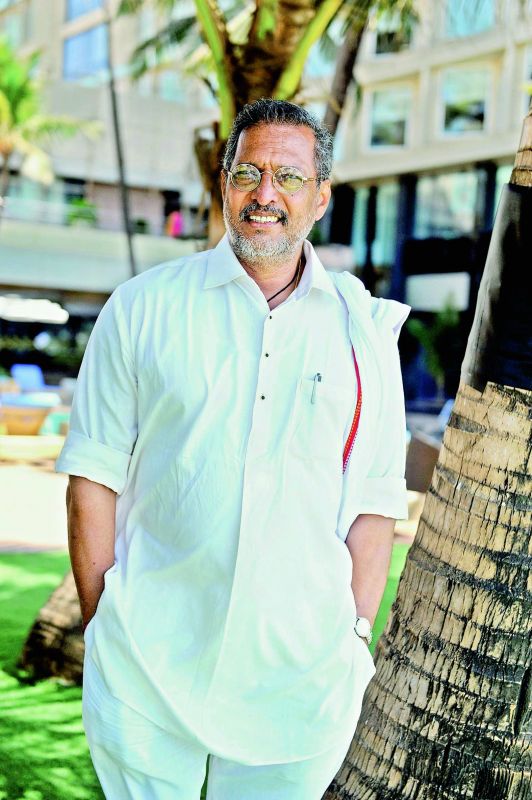 Nana Patekar
Talking about her decision to quit the industry, Tanushree says, "It's been 10 years since I left the industry. The industry never stood up for me, they never condemned it. Nine people called me and said 'hey, we are with you'. I went through."
But apart from making her want to distance herself from the industry, the incident also impacted the actress's psyche. "I developed a fear of crowds after that incident. I couldn't step out; I used to get nightmares. Only my family and I know what I went through at that point in time. I started turning down all film offers fearing this incident would repeat. I was petrified," reveals the actress. Tanushree also points out, "People ask me why the #MeToo movement is not happening in India. That's because when someone speaks up, they don't get work. I spoke up 18 years ago; look what happened," adding, "While Nana continued to work in films, I was slut-shamed and called unprofessional. When a woman speaks up, she is given different names and pulled down."
The actress hopes that no other actress encounters her ordeal. She says, "It was brave of me to face the situation without shedding a tear, but I really hope that no other actress has to experience it. As a woman, when you are in a working environment, you expect the guys around you to make sure that you are safe. But unfortunately, I encountered a situation where I had to fight and fend for myself. I couldn't imagine that someone would behave that way."
Incidentally, Nana denied the allegations levelled against him then, saying that Tanushree was like his daughter.
— With inputs from Uma Ramasubramanian and Sanskriti Media
HT03
Latest News
Most Popular
Columns