Mumbai: The reigning queen of Bollywood, Kangana Ranaut celebrated her 29th birthday this year in March, 2016. While it was believed that Kangana is going on 30, new reports reveal otherwise. According to a report in ANI, Kangana Ranaut was born in the year 1986, which makes her 30 years old.
The 'Tanu weds Manu' actress, who reportedly celebrated her 29th birthday in March this year, has, in fact, completed 30 and is going on 31. According to the passport copy received by ANI, the actress, who claims to be in her 20s, was born in 1986.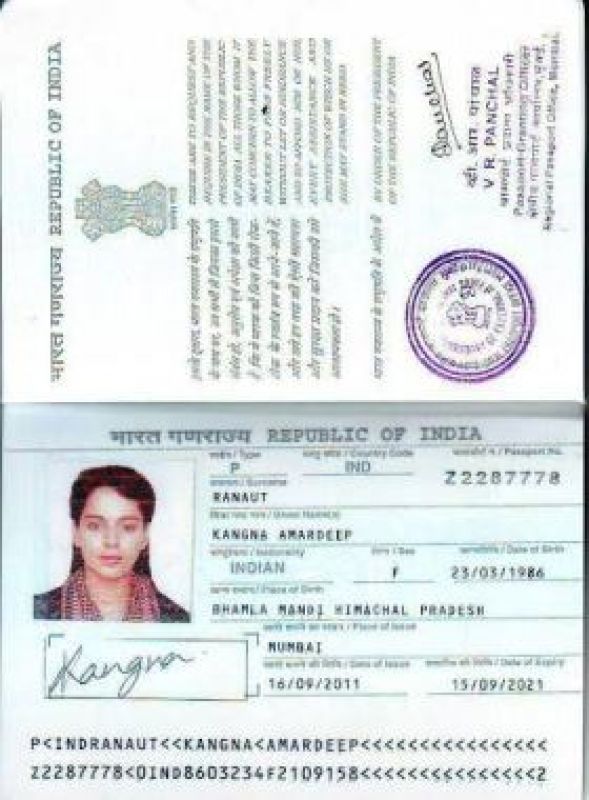 Kangana Ranaut's passpost. (Photo: ANI)
Well, it is fair to say that Kangana isn't the first one from the industry to shy away from revealing her real age. But it still remains a mystery as it why would a successful actress liker her would fake a tiny detail as such.
Kangana Ranaut, three-time Indian national award winner, has been in the news for quite some time. The actress is currently fighting a legal battle with Hrithik Roshan.
...