Entertainment
Karan Johar, Varun Dhawan sorry for Kangana jibe
Deccan Chronicle | DC Correspondent
Published on: July 20, 2017 | Updated on: July 21, 2017
After the joke' at IIFA 2017 didn't go well with audiences and the industry alike, looks like nepotism doesn't rock after all!
Karan Johar, Varun Dhawan and Saif Ali Khan may seem like an unlikely trio to make headlines
Karan Johar, Varun Dhawan and Saif Ali Khan may seem like an unlikely trio to make headlines but they had the media buzzing with their mocking remarks at IIFA 2017, about Kangana Ranaut's nepotism comment at Karan's show.
The sarcastic act didn't go down well with the crowd, most of whom thought that the three were needlessly targeting the actress and they faced a lot of flak on social media. Ever the gentlemen, Karan and Saif apologised when asked about the topic during interviews with TV channels and websites. Varun wrote on Twitter: "I express my apology and regret. I am extremely sorry if I have offended or hurt anyone with that act."
Karan also seemed repentant. "This is something I need to say and clarify. Of course, I do not believe that nepotism rocks. If anything rocks, it's talent, hard work, conviction and the energy you bring to the job you do," he said during an interview with a popular TV channel.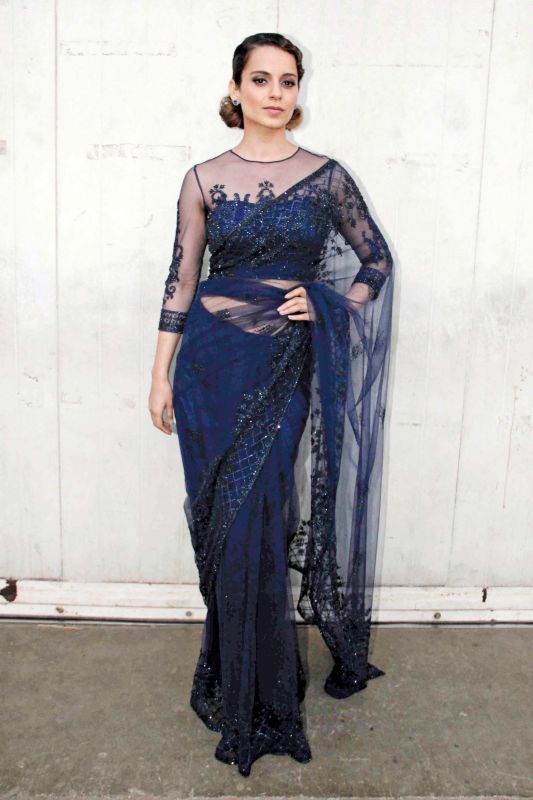 Kangna Ranaut
"What we said was meant to be a joke, which I think was misplaced, misunderstood and it went wrong and I regret it. The idea of the joke was entirely mine. So, I take total onus of what we said. We went a bit far with the Kangana mention. No matter what I feel about my issues of what Kangana said in my talk show, but I was raised to be a dignified, chivalrous and decent person. That's the upbringing I was given. I failed on those accounts," he added.
He further went on to say, "I should not have repeatedly brought up these issues, so I am deeply regretful. I felt we spoke in humor but our intention was not to offend on anyone. The core idea was to joke about ourselves and that failed. After this I will not mention Kangana because it will be disrespectful to her and ungraceful on my end so I don't want to further this anymore. I will not repeat this action again."
Saif, who recently appeared on the silver screen with the B-town 'Queen' had a different take on this and says for him it was just a joke.
"I respect Kangana for what she's achieved, for coming up the hard way. We're a mutual admiration society. She also agrees that despite having illustrious parents, I too have had an uneven beginning in Bombay. I understand what Kangana means by her stance on nepotism, though I have a different take on it. People knew who I was because of my parents but that didn't necessarily give me an easy ride. Look at the spate of terrible movies I've starred in and you know that phase lasted for a while," Saif said in an interview.
Latest News
Most Popular
Columns