Entertainment
Watch: Deepika's midriff no longer visible in Padmaavat's Ghoomar song, here's how
Deccan Chronicle | DC Correspondent
Published on: January 20, 2018 | Updated on: January 20, 2018
The controversy surrounding the 'exposed' part is resolved, though it wasn't a part of the suggested modifications.
Deepika Padukone in both the versions of 'Ghoomar' song.
Mumbai: After death threats to stars and censor board's delay in issuing a certificate, 'Padmaavat' is now going all guns blazing towards its release.
Good news has been pouring in for the team, starting with the censor board clearance, the Supreme Court staying the ban by states and Akshay Kumar pushing ahead the release of his 'Pad Man.'
While the censor board had claimed five modifications were recommended and the makers rejected reports about 300 cuts being suggested, the truth is that both are not quite true.
We had earlier reported how the lead actress Deepika Padukone's 'exposed' midriff was termed 'unbecoming' for the Rajput Queen and that director Sanjay Leela Bhansali will cover it through computer graphics.
Well, that has now turned out to be true.
The makers have replaced the earlier version revealing the actress' waistline with one where a red layer covers the 'exposed' parts.
Watch the edited version of the song here: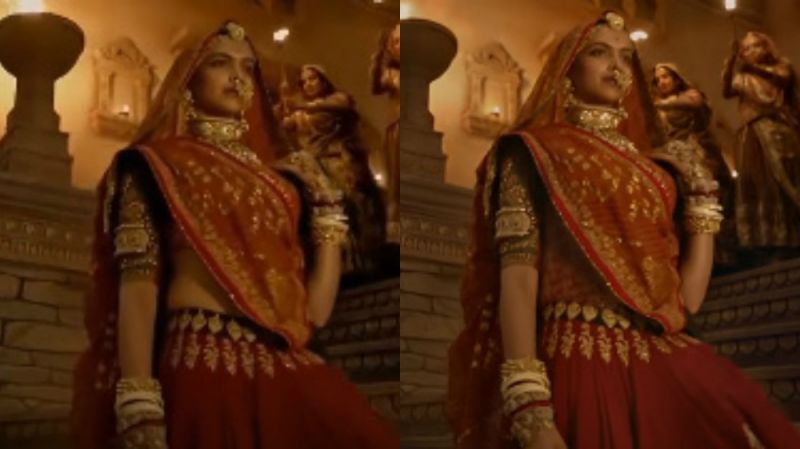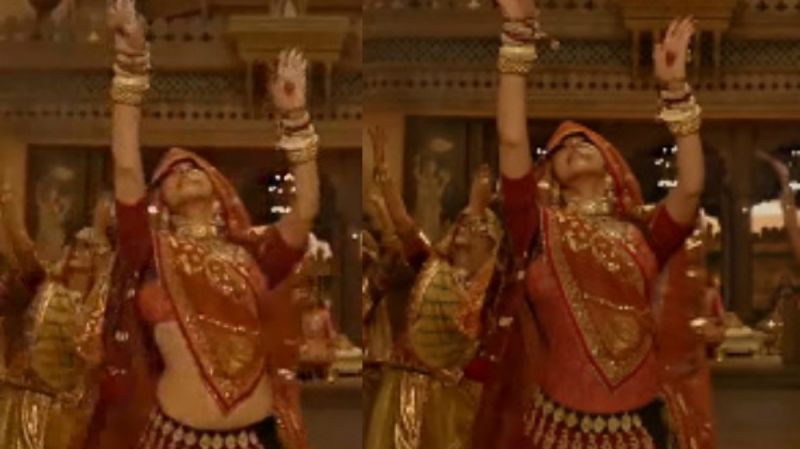 It also seems that a particular close-up shot, which was used by media regarding stories about the issue, have been completely removed for the video.
This 'unbecoming' issue of the 'exposed waist' being resolved would hardly make sense for people who claimed that the Rajput queen never danced in this manner publicly.
We'll wait for January 25 to know how this plays out and how people take it.
Latest News
Most Popular
Columns