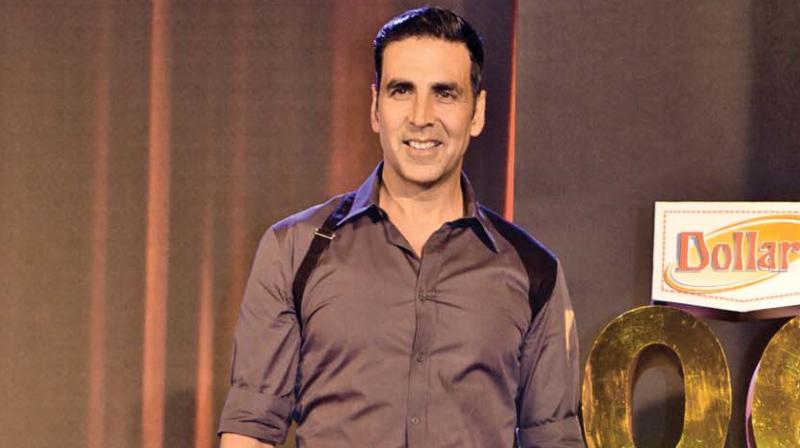 Ever since it was announced that Akshay Kumar would be joining hands with Rajinikanth for 2.O, fans have been going crazy — after all, it is not often you get to see two of the biggest stars in Indian cinema, sharing screen space. With the shoot of 2.O going on in full swing, Akshay Kumar is in Chennai to enact his portions. In a candid conversation with DC, he opens up about his excitement over Rajini's Kabali, his respect for Tamil cinema fans, his upcoming Bollywood flick Rustom and more.
"I can't wait to see Superstar's Kabali. I heard that lots of people have already started requesting for leave on the day of the release! I also came to know that fans wake up as early as 4 am to witness their beloved idol on the big screen. Even on the sets of 2.O, I hear the Kabali ringtone everywhere! This is unbelievable. I really wish I were in Chennai on the day of Kabali's release," says Akshay.
He goes on to say that though he has been in adoration of Rajini for a long time, he's now getting to see more of Superstar's aura up close — "There's a saying that cinema is magic and actors are magicians. For me, Rajinikanth sir is the real magician. From what I have noticed, he has his own way of delivering dialogues — which I can't even think of doing myself!"
With his upcoming Bollywood flick Rustom slated to release this August, he shares interesting anecdotes — "The film was a different experience for me. In many movies, you would have seen husbands having affairs and then asking for the wives' forgiveness. In Rustom, it happens the other way around! As it is based on a real life story, it will be very intriguing."
The Airlift actor also says that he has learnt a lot from South industry — "I closely follow the works of actors like Vijay, Vikram and Kamal Haasan."
...