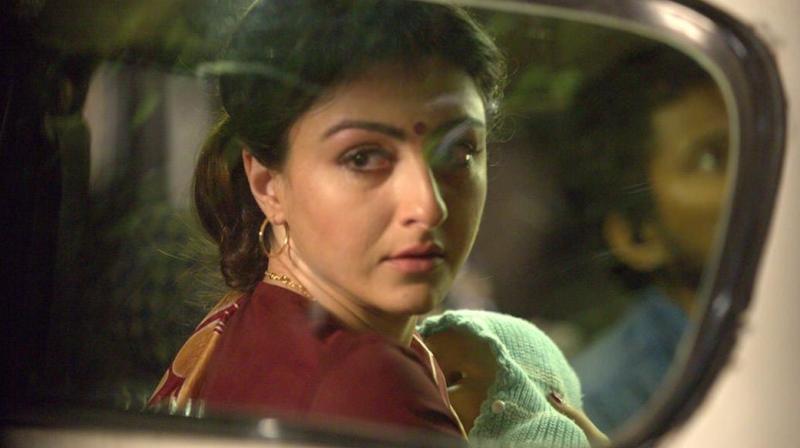 New Delhi: Soha Ali Khan says she takes success and failures with equal dignity and believes in staying strong.
The actress feels facing difficult times gives better understanding of life and makes one treasure happy moments.
"I am one to confront and accept reality how bitter it may be. I feel it is not right to turn your face from something you don't like. Be it success or failure I take it all with equal strength and dignity. Every bitter experience teaches you a lesson," Soha told PTI.
The 38-year-old actress, who has been particular about her choice of roles, says she never wants to be a big star and earn a lot of money.
"I have always wanted to have a healthy work life balance. I don't want to be number one or make lots of money and I don't want to be very famous. I want little bit of all of that. I want a lot of happiness in my life.
"There are lots of things I like doing and I wanted time for them. Be it spending time with my family, traveling, going to Pataudi, play badminton or yoga, writing and reading. You live one life and it's short and I want to live it to the fullest."
Soha will next be seen in '31st October', and the actress says she gave her nod to th film as her role was well written.
"For me, the most important thing is the role. I like picking up roles which are meaty and author-backed. But I understand that it is a real life subject, it is a historical incident and has many sides attached to it, so it was important for me to read the script and understand the message of the film. I wanted to make sure that it is a responsible film."
The movie, also starring Vir Das, is based on 1984 riots that took place after the assassination of Prime Minister Indira Gandhi.
The project, which is scheduled to release on October 21, has been facing issues with censor board and various other authorities, but Soha hopes the film will get into theatres as planned.
"I have been part of many films which faced problems, got stuck in the censor. Just because we finished acting in the film doesn't mean the film is released. Experience has taught me that as an actor it is best to cut off on your last day of filming. Rest is the producer's headache. But when you work so hard on any movie you want it to release."
Apart from the movie, Soha is busy working on some new ideas which she is planning to produce with husband Kunal Khemu under their banner Renegade Films. "Kunal and I have some good creative ideas. We are opening a production company called Renegade Films. We are going to create content not just for films but for other medium as well."
She, however, has no plans to direct and feels Kunal is the one, who has the caliber to go behind the camera. "I can never direct. My skills are more in production and administration. I think Kunal is more creative. In the future, he will definitely get into direction."
...