Entertainment
I don't want to become a superstar with one film, says Amit Sadh
Deccan Chronicle| rohit bhatnagar
Published on: March 16, 2018 | Updated on: March 16, 2018
Amit talks about his lull phase after Kai Po Che', his inner strengths, special connect with Salman Khan and much more.
Amit Sadh (Pic courtesy: Twitter/@TheAmitSadh)
Mumbai: With his charming appearance on small screen with 'Kyun Hota Hai Pyaar' and films like 'Kai Po Che', 'Sultan', actor Amit Sadh has created his own niche. The actor ventured into web with 'Breathe' alongside R Madhavan. In an exclusive chat with Deccan Chronicle, Amit talks about his lull phase after 'Kai Po Che', his inner strengths, special connect with Salman Khan and much more. Excerpts:
Was it a conscious effort to venture into web through 'Breathe'?
It's a lie if an artist says that it is a conscious effort. A painter creates a painting similarly an actor doesn't know. You do it with great intent and with your best imagination and then hope it works and connects with people. With Breathe, the whole team feels lucky and blessed that our hard work has created a story which people are connecting with.
How was it shooting with Maddy (R. Madhavan)?
When I met him on the sets, he gave me whole gyaan about the necessity of social media these days. He is a man of full of love. I am so proud that we are the lead runners of such a great story like Breathe. We do talk often on phone. He has been very encouraging and supportive. There is so much to learn from him.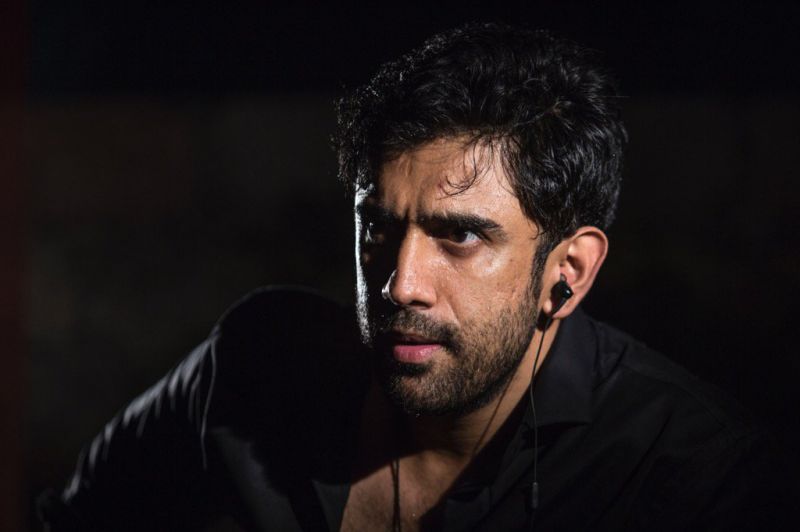 How do you see your lull phase post 'Kai Po Che'?
Before 'Kai Po Che', I used to go for auditions in the hope that I will get work and should be able to pay my monthly house rent of 20,000 in 4 Bungalows, Andheri, Mumbai. Back then, I just had a small thinking that I would not borrow money from friends. I had no vision to become a star one day. I got a lot of praise and attention post 'Kai Po Che' but I was thrown into a big ocean suddenly. People used to give me guidance without even knowing me who I am. I kind of started slow. I am glad that lull phase happened to me initially. After a while, I went to shoot 'Running Shaadi' but it didn't release for three years. I gained 25 kgs for a film called 'Yaara' which never released so far. In 2015, I did 'Guddu Rangeela' which didn't work. In 2016, I started shooting 'Sultan'. People used to call me a one film wonder. I am glad to understand the dynamics and demographics of functioning in this industry. A lot has been changed after 'Sultan'. I did 'Sarkar 3' and then 'Breathe' happened.
Was it difficult for you to position yourself as a brand in the industry?
I come from a different school of thought. I know these things exits but never understood them. I know one thing that what in my hand are my craft, growth, indulgence, time and talent. I have started focussing more on that. I meet a lot of young and new actors and I want to slap them. They talk about so much about business and ratings. The big superstars should talk about business as they are the dynamics. I don't care about any lobby and who's doing what. I know one thing for a fact that the world is huge and your honesty and hard work will pay you off. I am die hard optimist. Who wants to be a superstar with one film? I love my growth. I am happy what Breathe is doing today. I feel the day you have a perception, you are dead!
Were you intimidated by Salman Khan while shooting 'Sultan'?
All the credit goes to my director Ali. In fact, Salman sir helped me in few dialogues. When you become somebody, people tend to hold grudges and spoil your success. I am not that kind of a guy. When I will succeed, I will remember the good. Whenever I have introspected, I have been succeeded because of people. If you misunderstood me, I am not upset; there is a new day after that and so on.
So you aren't willing to be a part of any race?
The only race I am looking forward is 'Race 3' since I am a huge fan of Salman sir.
What is your plan of action now?
I have a big film 'Gold' coming up now. I have worked very hard on it. I have learned hockey for the film.
Latest News
Most Popular
Columns