Entertainment
'Befikre' team hilariously responds to Rishi Kapoor's 'Chandni' comparison
Deccan Chronicle | DC Correspondent
Published on: October 13, 2016 | Updated on: October 13, 2016
Rishi Kapoor had said that the 'Befikre' trailer reminded him of his own film 'Chandni'.
Rishi Kapoor and Sridevi in a still photoshopped by the 'Befikre' team.
Mumbai: Rishi Kapoor is unabashed and outspoken and Twitterati love him for that.
Recently, he watched the trailer of Aditya Chopra's upcoming directorial, 'Befikre', starring and Ranveer Singh and Vaani Kapoor and confessed to have loved it.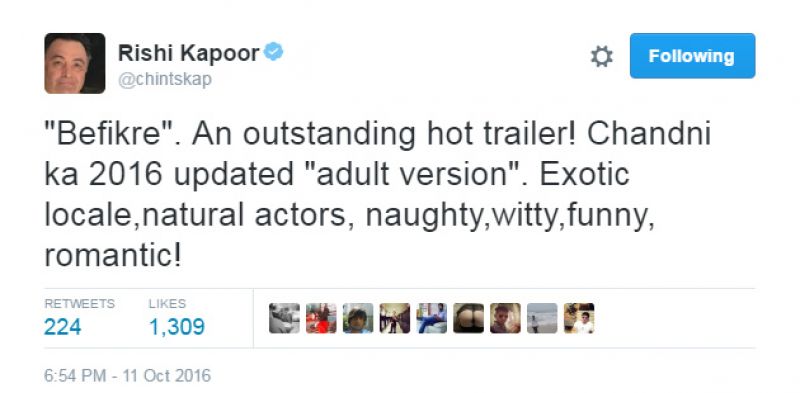 However he added that it reminded him of his own yesteryear's hit, 'Chandni', albeit an adult version of it.
Unlike high-on-emotions drama 'Chandni', 'Befikre' is a modern take on love and has the no-strings-attached policy at its heart. Kapoor drew comparison between the two films and found stark similarities – 'exotic locale, natural actors, naughty, witty, funny, romantic!'
However, the 'Befikre' team decided to have some fun themselves, and photoshopped Rishi and Sridevi's faces onto Ranveer and Vaani, in stills from the film.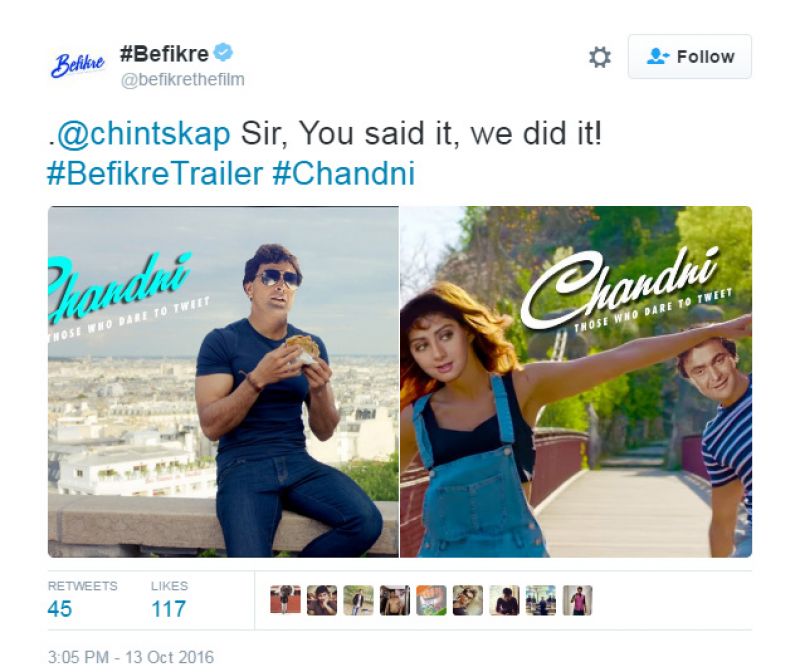 Right when we thought the film couldn't get any zanier, they pull this off!
We do like the look of it, though!
Latest News
Most Popular
Columns