What are the trials and triumphs filmmakers face when working on their labours of love? We give you a dress-circle view of the action behind the scenes. Here, director Divya Khosla Kumar talks about her latest cinematic offering Sanam Re.
Filmmaking is no easy task. As a director and captain of the ship, there are many things that demand your attention — crewmembers, locations, budget etc. Whether it was my first film Yaariyan or this time around Sanam Re, I wasn't handed a lavish budget. The budget for Sanam Re was Rs 15 crores. I had extravagant ideas for the film, but they had to be curtailed to squeeze into my budget — which meant pre-planning and putting down every single detail on paper. "Ho jayega," "baadme dekh lenge" attitude just wouldn't work here.
To make sure that I stuck to my budget, I choreographed all my songs — apart from the party number. I made my shoot division in such a way that I wouldn't need to have all the dancers on all the days. I split them up in batches and days, thereby minimising the costs.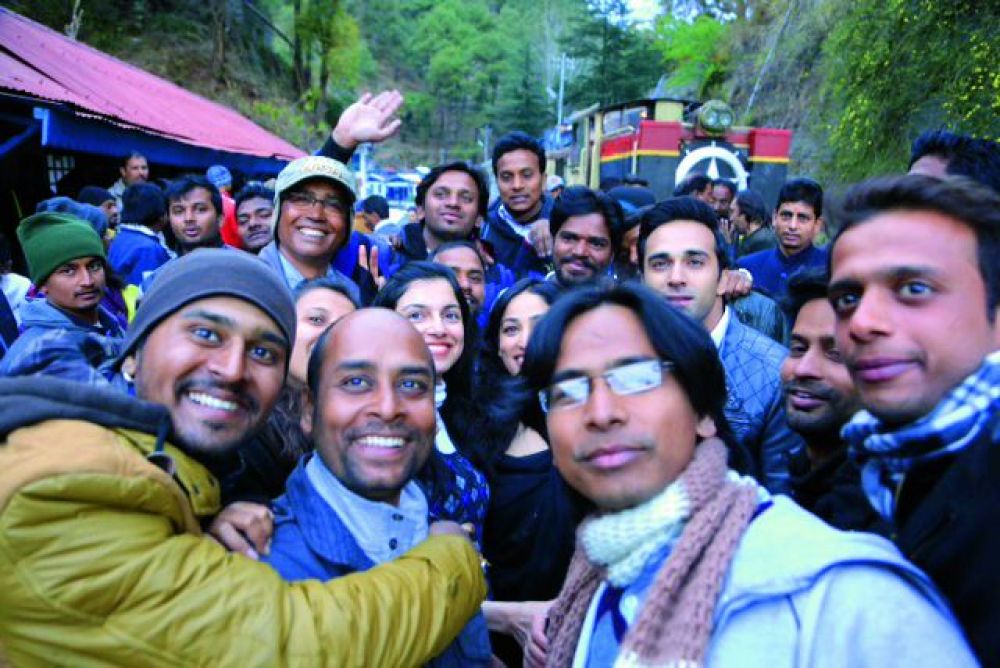 Divya with the film crew in Ladakh
The location research was elaborate too. To get the perfect location, I first did thorough research and visited each place to do a detailed recce. After that I brought in the DOP and art director who finalised the locations. It was a big part of the job since I wanted to shoot against picture-perfect snow-capped backgrounds, which posed harsh weather conditions. While shooting in Ladakh, the oxygen levels were very low and the the nearest washroom was at least two kilometres away! This took a toll on some of the crewmembers. It was up to me to pep them up. Location continued to be a problem even in Canada. I had gone there well before the crew could arrive.
I usually don't interfere with logistics and permission issues because I like to concentrate on the creativity aspect, but once I reached the hotel, I found out that the local line producer had not taken the necessary permissions. So I had to personally run from one hotel to another to get my permissions in place. I had to coordinate with my office to delay the crew's arrival, as it would've been a colossal waste of money and time to put them up in a hotel before the shoot began.
Despite the odds we fought, Sanam Re has turned out very well and I am very proud of my crew. I hope the audience is able to appreciate our work.
...