Entertainment
Get over Justin Bieber, Ed Sheeran is coming to India!
Deccan Chronicle | DC Correspondent
Published on: May 10, 2017 | Updated on: May 10, 2017
The one-man music sensation has just announced that he is extending his Asia tour to 14 new destinations.
Ed Sheeran
Mumbai: After mesmerising Mumbaikars, in 2015, with his boyish charm and whimsical voice, the 'Galway Gal' hit-maker, Ed Sheeran, has decided to rekindle his romance with the city of Mumbai. Great news for Sheeran fans, isn't it?
Ed, who launched his third album 'Divide' on March 3, after a year long hiatus to see the world through his eyes, has extended the Asia leg of his ongoing tour to 14 new destinations and Mumbai is one of them. The Grammy Award winner will be coming down on November 19 (Sunday). The venue of his gig/ concert has not been revealed yet.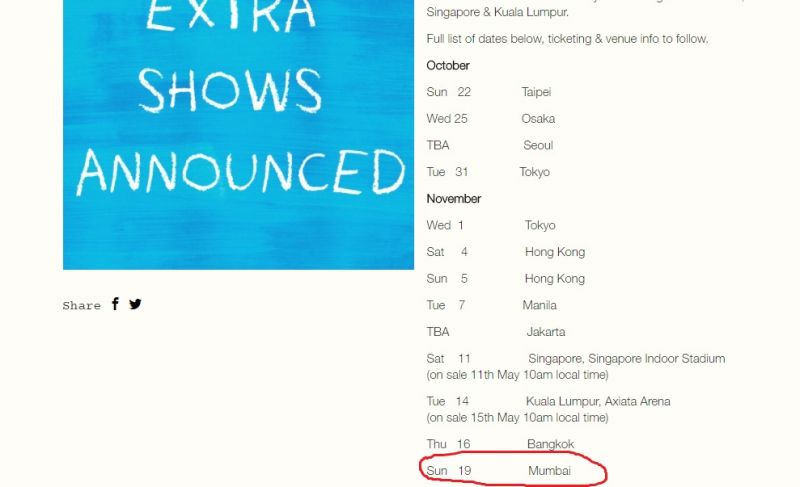 In 2015, when Ed had come to India for the first time, he was apparently very impressed with the Indian culture. In an interview with Ellen DeGeneres, right after the gig here, the star singer talked about learning Bollywood moves, how he loved eating curry and complimented Indians for aging well.
Sheeran's latest album has smashed all records in the UK and rest of the world. The singer-songwriter-composer's track 'Shape of You' is currently number one on Billboard and Spotify charts.
Ed, you coming to India is a great news, please reveal more details about your show!
Latest News
Most Popular
Columns