Entertainment
Rock On 2 team ensures scrapping of 500/1000 notes won't affect cine-goers
Deccan Chronicle | DC Correspondent
Published on: November 9, 2016 | Updated on: November 9, 2016
The makers have tied up with theatre chains and scrapped of conveyance fees applicable during online booking.
The team is trying its best to make the movie going experience of people hassle free.
Mumbai: Prime minister Narendra Modi's revolutionary decision to scrap existing 5oo rupee and 1000 rupee notes might have hit the hard cash dependent populace of the country quite hard but the 'Rock On!! 2' team isn't oblivious to their problems.
The film, starring Farhan Akhtar, Shraddha Kapoor, Arjun Rampal and Purab Kohli in the lead, is slated to release on November 11, and it's going to be extremely difficult for movie-goers to buy tickets using 500 or 1000 rupee notes, forcing them to buy tickets online. The generic grouse would be the conveyance fees that are to be paid while booking online.
Keeping this in mind, the makers are ensuring that our distributors & cinema owners take multiple initiatives for making ticket purchases a convenient process for all movie goers.
Firstly, they have decided to let go off the conveyance fee completely.
The theatre chains have readily agreed and are announcing incentives as a free ticket on every buy, special prices for college students as well as other special orders.
This will make it convenient for movie goers to purchase their tickets and enjoy a good film.
Arjun, Farhan and Shraddha all took to Twitter to enlighten their followers of the same.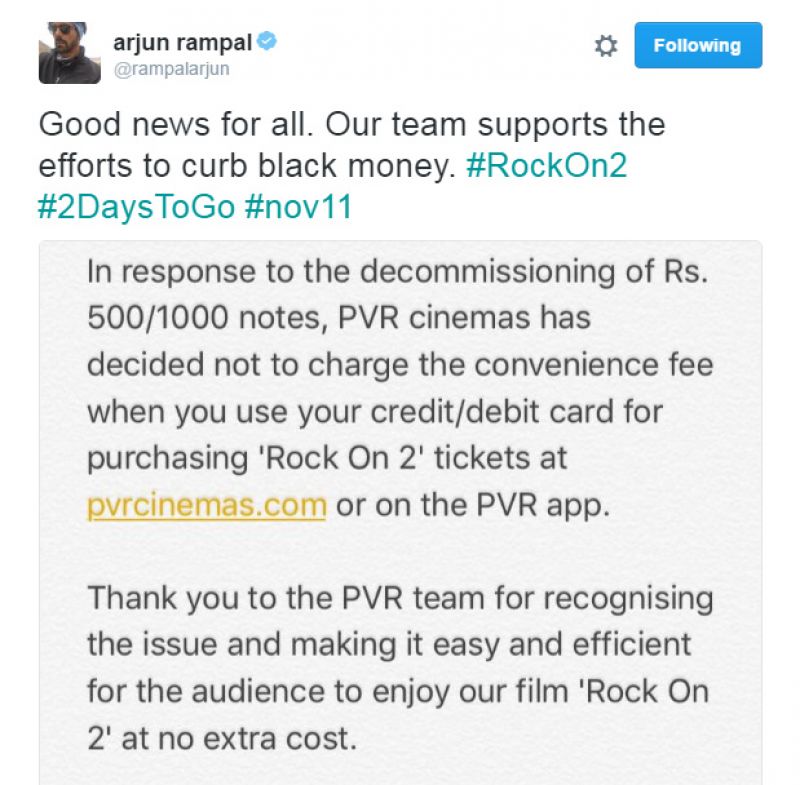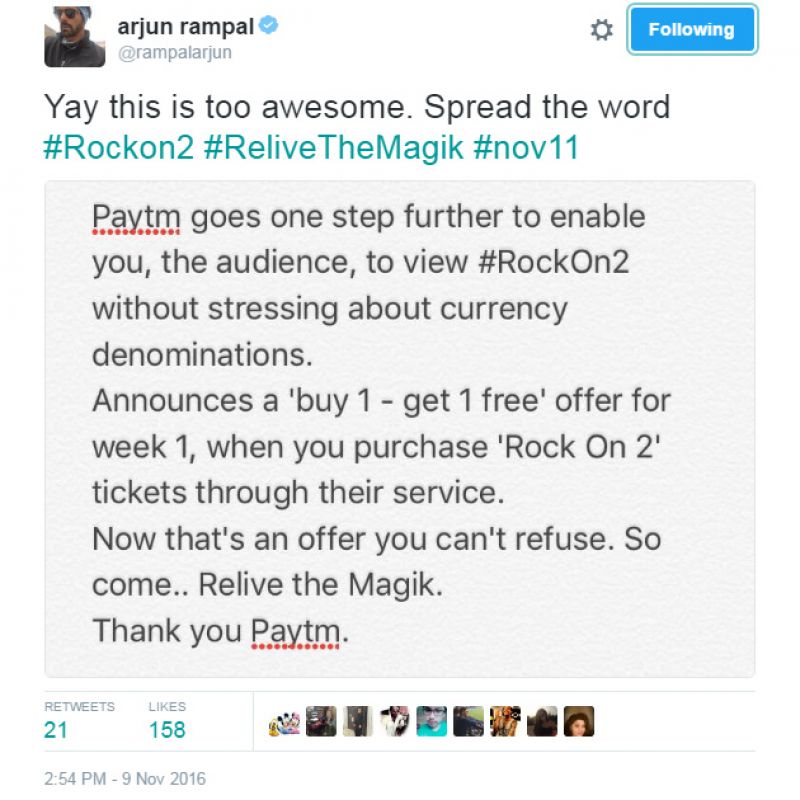 Now, that's a great way to deal with crises as these and the team genuinely deserves to be lauded for being empathetic.
Way to go!
Latest News
Most Popular
Columns