Entertainment
Karan shares endearing post after Bipasha is accused of being 'unprofessional'
Deccan Chronicle | DC Correspondent
Published on: March 8, 2017 | Updated on: March 8, 2017
He shared a poetic post for his wife on Instagram to lend solidarity after the allegations against her.
Karan Singh Grover and Bipasha Basu had got married in 2016.
Mumbai: The bond between Bipasha Basu and Karan Singh Grover is very much on display in the numerous pictures that they share on social media. And the husband stood up for his wife when she was accused of being 'unprofessional'.
The actress was recently accused of backing out of the Pakistan London Fashion Show at the last minute and causing immense losses to the organisers. The official talent scout of the show Ronita Sharma Rekhi had stated that they were planning to debar the actress from working in UK following the incident.
Bipasha's spokesperson had released a statement, "Bipasha has always had a spotless reputation for more than 15 years in the industry and has been a thorough professional. Unfortunately, the organisers didn't honour their commitment as promised in terms of hospitality and logistics,on landing Bipasha had to book her own hotel stay. What happened was completely unprofessional on the organisers' part."
Bipasha also to Twitter on Tuesday to clarify matters and accused Rekhi of being a 'con woman' talking 'utter rubbish' about her work ethics, also adding that no one lasts in the industry for 15 years being 'unprofessional.'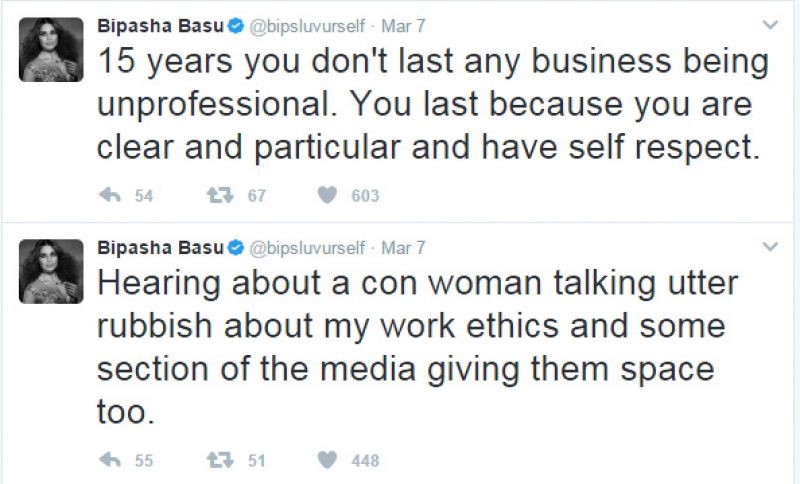 Karan also lent support to his wife with an poetic Instagram post about 'being the truth', and being 'free from corruption' and sending the strong message, 'don't mistake our silence for fear.'
Here's the post: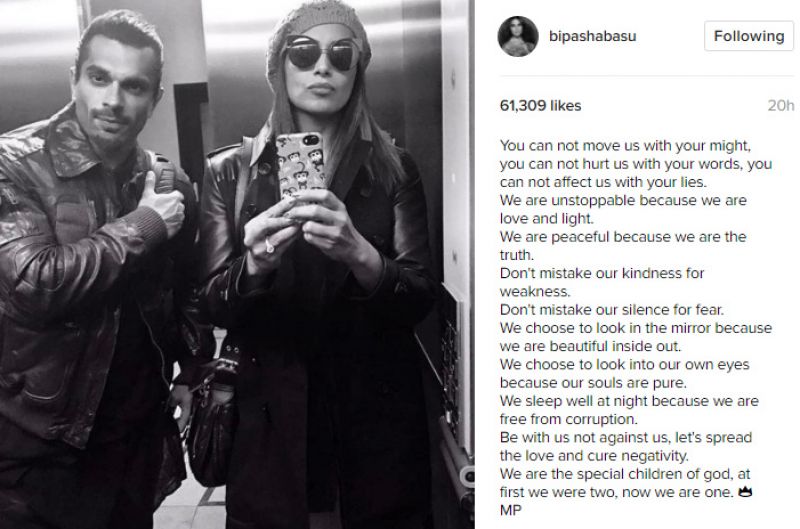 What a poetic way to stand up for your wife!
Latest News
Most Popular
Columns