Entertainment
Film association to boycott RGV for sexist Women's Day comment on Sunny Leone
Deccan Chronicle | DC Correspondent
Published on: March 8, 2017 | Updated on: March 9, 2017
Ram Gopal Varma's 'sexist' tweet has prompted the 52,000-strong association to boycott the filmmaker.
His tweets invited extreme reactions from Twitterati.
Mumbai: A day after a police complaint was filed against Ram Gopal Varma for his sexist comment on Sunny Leone, a film association, Film Studio Setting & Allied Mazdoor Union, which has 52,000 members, has decided to boycott the filmmaker.
Ram Gopal Varma started off Wednesday by being his usual self, trying to rile up a few on Twitter, with his crass, distasteful sense of humour.
However his Women's Day tweet involving Sunny Leone had instantly been called out for its blatant sexism by Twitterati, so much so that the tweet has now landed him in legal trouble.
A complaint has been filed against RGV by activist Vishaka Mhambre, representing Rangragini, which has affiliation to Hindu Janajagruti Samiti, in Goa against the tweet, according to ANI.
Earlier RGV had stated that he wishes it to be celebrated as a Men's Day.
He also said that every woman should know how to keep men happy just like Sunny Leone. This tweet, as expected, did not go down well with the Twitterati even going to the extreme extent of suggesting that he must say this to his mother and daughters as well.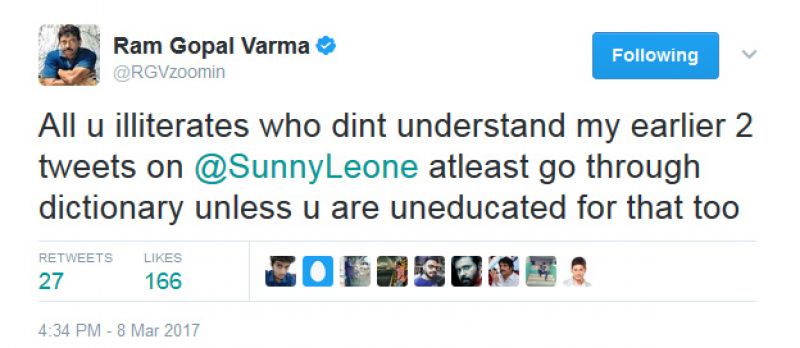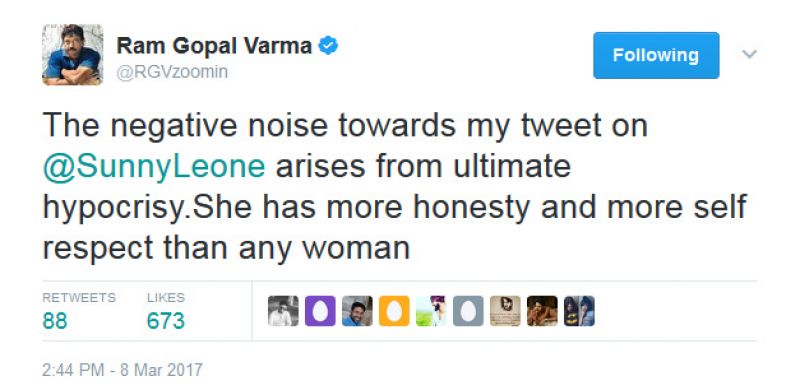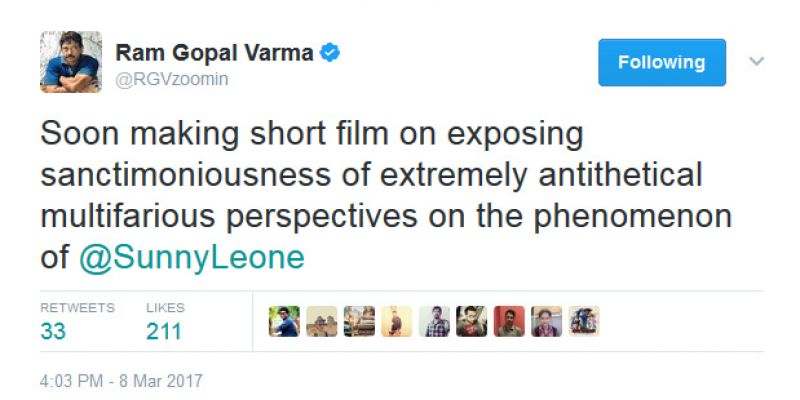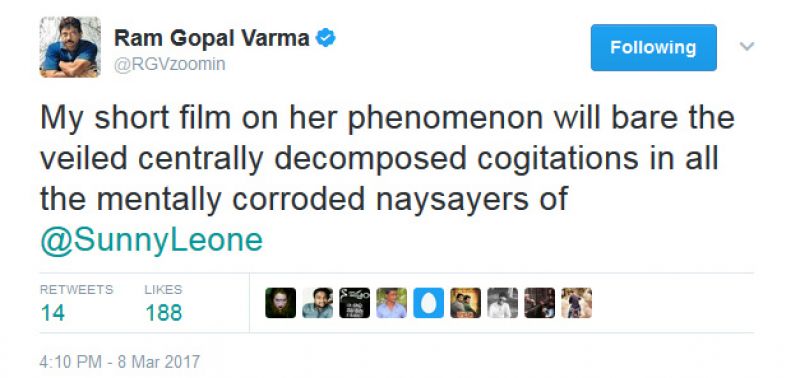 Latest News
Most Popular
Columns