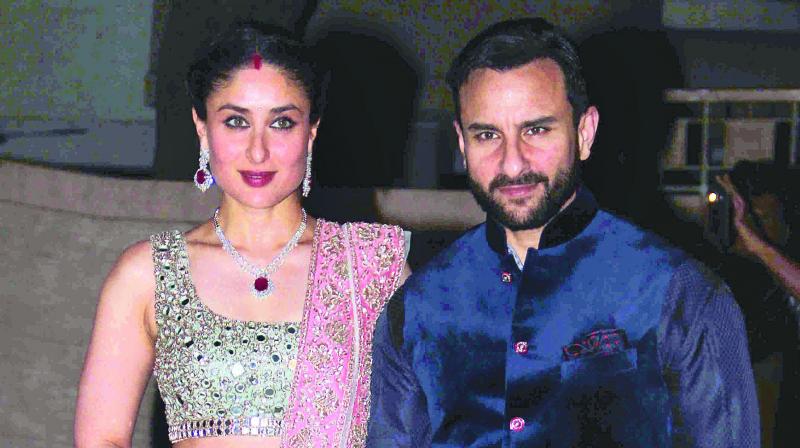 Bollywood is finally evolving! And along with the industry, so is the audience! After Aishwarya Rai Bachchan was dropped from Madhur Bhandarkar's Heroine, back in 2012 when the news of her pregnancy broke, similar speculations sprouted when Saif admitted that his begum was carrying too!
Kareena Kapoor Khan, who is all set to start shooting for Veere Di Wedding alongside Sonam Kapoor put an end to these speculations with utmost class. "I want to be a married working woman, and start a family," the starlet said in a recent interview and seems to be working towards it! Turns out, there is a portion of the film which will feature Bebo as a pregnant woman. So the begum has to flaunt her baby bump with utmost confidence and glamour! But Kareena isn't the first to continue shooting while pregnant. Hollywood starlets like Sarah Jessica Parker, Reese Witherspoon, Julia Roberts, and more recently Blake Lively also shot for her film Shallows, when she was pregnant! And it turns out, Bollywood too isn't very far behind. Jaya Bachchan confessed that she was pregnant while shooting for Sholay, back in the early 90s! Taking long strides from there, Kajol and Juhi Chawla too continued to act while pregnant, where the latter even showed off her bump for her role in Jhankaar Beats!
This only shows how much the audience has evolved, admits Nabha Natesh, a Sandalwood star. "The audience has become more welcoming of female actors, which is a very healthy development," admits the Vajrakaya star. "This shows that they are more interested and concerned about pure theatre, rather than whether the actor is pregnant or not. This is why women-centric films like Queen and Piku have done so well. It's because the audience is more welcoming to female characters and would rather invest time and money in good films. And the audiences reactions, are what is causing the industry to evolve too," reveals Nabha.
...