Entertainment
Bikini clad Suhana Khan and gang are soaking in the beach vibe; look vibrant!
Deccan Chronicle | DC Correspondent
Published on: June 7, 2017 | Updated on: June 7, 2017
The star daughter seems to be having a blast by the beach.
Ananya Pandey, Suhana Khan and Shanaya Kapoor (Pic courtesy: Instagram).
Mumbai: Superstar Shah Rukh Khan's to-be actress daughter Suhana Khan has a huge fan base on social media and they cannot stop gushing over her new bikini pictures. The three ladies are seen flaunting their neon bikinis of different colours, with a hint of black, while having a good time in the company of one another.
Suhana must have been on a beach-side vacation with her girlies Ananya Pandey (actor Chunkey Pandey's daughter) and Shanaya Kapoor (actor Sanjay Kapoor's daughter) when this picture was taken.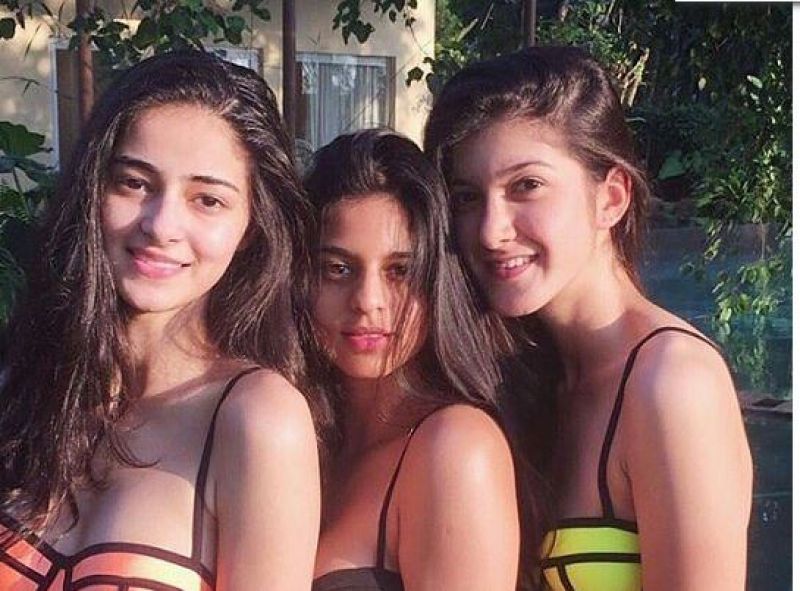 Suhana, and the rest of the girls, look so ready for Bollywood. Don't they?
Latest News
Most Popular
Columns